Jonah Hill Is Opening Up About A Major Lifestyle Change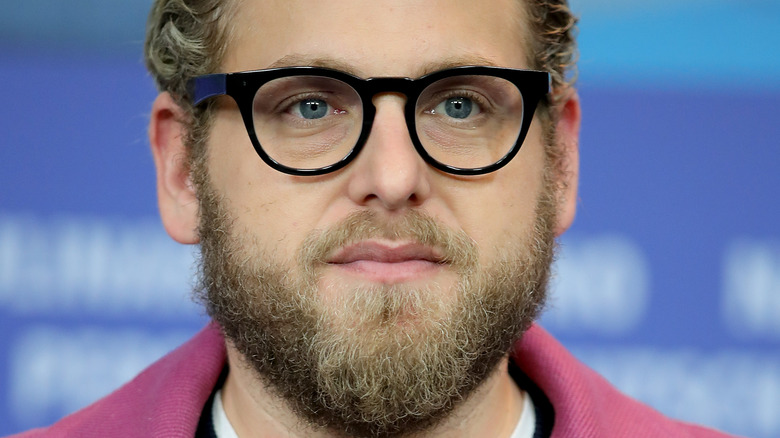 Andreas Rentz/Getty Images
Jonah Hill is definitely not a stranger to making lifestyle changes in front of the world. In fact, he was constantly being photographed throughout his weight loss journey that went on for several years. The actor attempted to first lose weight in 2011. He ended up having to gain weight for his role in the movie "War Dogs," but lost 40 pounds in 2017 after filming wrapped, according to Us Weekly. Hill's weight loss journey was definitely not an easy one. When he was younger, the actor was ridiculed by the press for being overweight which he was already insecure about. Luckily, things changed. 
"I don't think I ever took my shirt off in a pool until I was in my mid 30s even in front of family and friends," Hill wrote on Instagram in February 2021. "Probably would have happened sooner if my childhood insecurities weren't exacerbated by years of public mockery about my body by press and interviewers." He then revealed that he finally loves and accepts himself and posted the photo to encourage others with insecurities to do the same. "It's for the kids who don't take their shirt off at the pool. Have fun. You're wonderful and awesome and perfect. All my love."
While he seems to have made peace with his body image, Hill is now working on another major lifestyle change.
Jonah Hill is quitting a longtime habit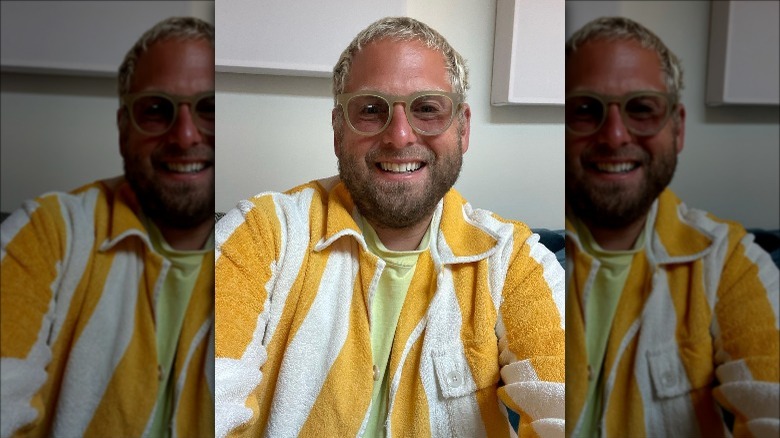 Instagram
Jonah Hill has decided to open up about quitting a habit that will change his life for the better. Last year, Hill was open about body image issues he's faced in the past and politely asked his followers to not comment on his body whether the comments were "good or bad." He seemed to be focusing on staying positive and prioritizing his mental health in addition to his physical health. On June 3, in the caption of an Instagram selfie, the actor revealed that he is finally quitting smoking cigarettes.
"Quitting smoking is the hardest s**t ever. I've struggled with it for a while. I'm finally quitting for good and am on day 3," he began. "If you're trying to quit and need a good excuse jump on with me and start today mid way through your day that's what I did. Read Alan Carr's 'easy way to quit smoking' and I'm also using nicotine patches. Let's go! Jump on!"
This isn't the first time Hill has opened up about trying to maintain a chem-free lifestyle. In 2018, the actor told Howard Stern that he was not drinking or partying. He explained that he was trying to be healthier and said "being hungover affects your mood," per the Daily Mail. He also told Stern that he was working on quitting smoking at the time. With Hill holding himself accountable on social media, it seems that, this time, it's "for good."