What Did Jonah Hill Beg His Fans To Stop Doing?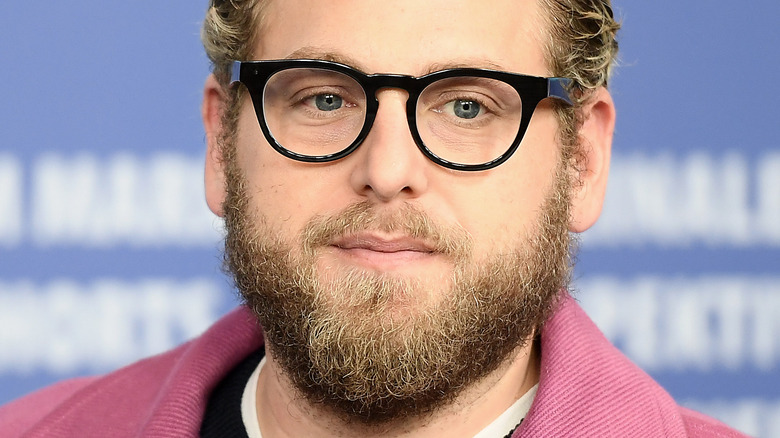 Matthias Nareyek/Getty Images
In the past, Jonah Hill has been somewhat open about his self-love journey. In 2018, for example, the actor discussed his experiences with body shaming in "Inner Children," a zine issue he curated. "I became famous in my late teens and then spent most of my young adult life listening to people say that I was fat and gross and unattractive," Hill wrote (via A24). "I really believe everyone has a snapshot of themselves from a time when they were young that they're ashamed of," he continued. "For me, it's that 14-year-old overweight and unattractive kid who felt ugly to the world, who listened to hip hop and wanted so badly to be accepted by this community of skaters." 
More recently, the "Superbad" star revealed that he had gotten a new body-positivity tattoo. Taking to Instagram, Hill shared a picture showing off his new ink: a drawing resembling the Body Glove logo, but instead it says "Body Love." For the new tat, the actor tapped Los Angeles-based artist Mike a.k.a. Flat Wave. "Thanks for the trust," the tattooer wrote. "Can't wait to do more and I love the message in this." 
In line with his recent body-positive message, Hill has now asked fans to stop doing one specific thing on social media (and IRL).
Jonah Hill wants fans to stop commenting on his body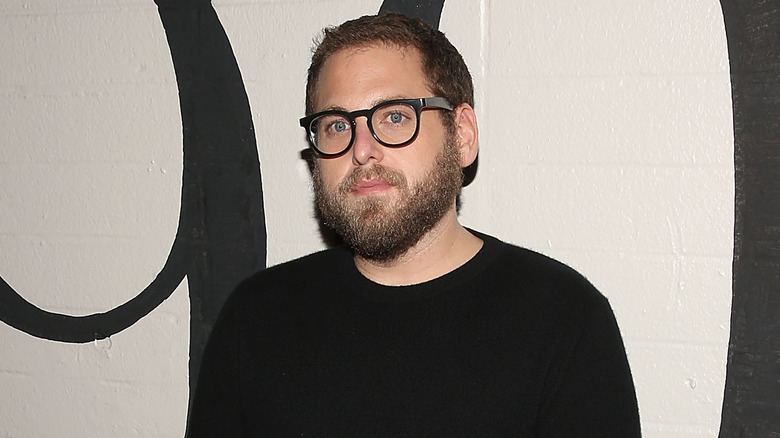 Jesse Grant/Getty Images
Over the years, Jonah Hill's body has visibly changed due to new eating habits. "It was mostly diet," the actor told ABC News in 2012. "I wish there was some crazy thing that I did, like a pill or a genie or something, but... I went to see a nutritionist, and he told me what to eat to change my habits and stuff." Bodies tend to change, though, so fans started noticing how Hill's weight would sometimes fluctuate... but he doesn't need to be reminded of it.
"I know you mean well but I kindly ask that you not comment on my body [heart emoji]," the actor wrote in a note shared on Instagram on October 13. He also noted how it doesn't matter if those comments are positive or negative. "Good or bad I want to politely let you know it's not helpful and doesn't feel good," Hill continued. "Much respect."
Hill's post was soon flooded with supportive messages by fellow celebrities. "Absolutely Love you. Thank you !!" singer SZA commented. "Protect this man at all costs," chef Joshua Weissman wrote. "Anyone who has anything to say can eat an unseasoned overcooked steak." Fans totally understood, too. "So much respect for you writing this Jonah," one follower added. "Nobody has any right to comment on your body, it is sacred to you and let's focus on your absolutely incredible acting and projects that you are doing constantly."