The Real Reason Jonah Hill Called Off His Engagement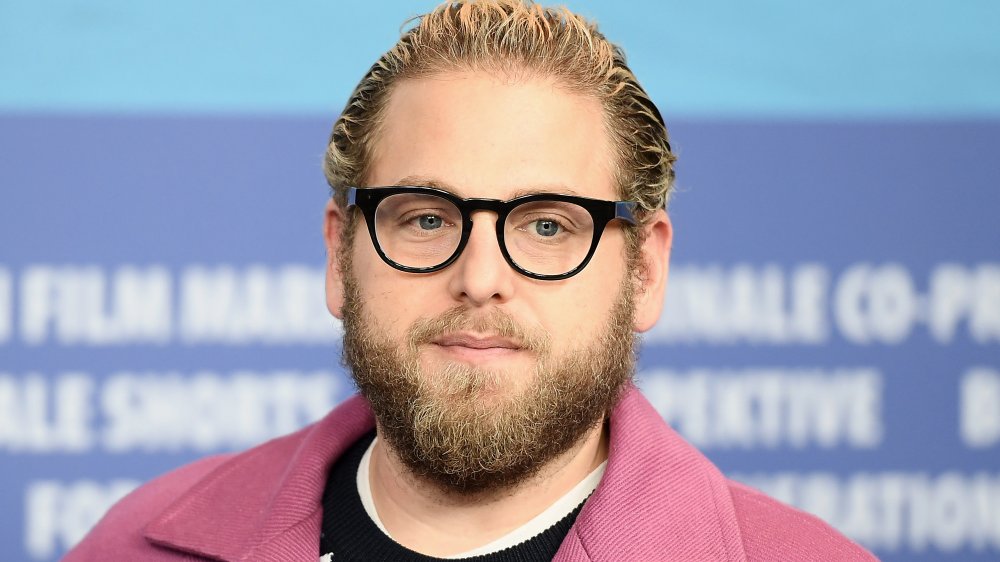 Matthias Nareyek/Getty Images
It seems most good things come to an end, especially when it comes to dating and relationships. Although fans were rooting for the couple, in October 2020, news broke that Jonah Hill and Gianna Santos were calling off their engagement, relegating them to the long list of celeb couples that just couldn't weather 2020. Per People, the couple were first linked after they were seen out and about together in New York City together in August 2018. 
After that initial citing, Hill and Santos kept their relationship relatively under wraps aside from the occasional paparazzi shot here and there. While Hill and Santos' engagement was confirmed in September 2019, per People, they still kept a low profile when it came to talking about or showing off their romance. 
The same month the engagement news came to light, it was reported that Hill bought a $6.77 million home in Santa Monica, Calif., per Variety. At the time, the outlet reported that Hill also "continue[d] to maintain a swanky loft in Manhattan's NoHo" neighborhood. That living arrangement had to have worked well for him and Santos, who reportedly grew up in the TriBeCa neighborhood of New York City, but works as a content manager at Violet Gray, an L.A.-based beauty company, per People. So what went wrong between these two? 
The 'spark' died between Jonah Hill and Gianna Santos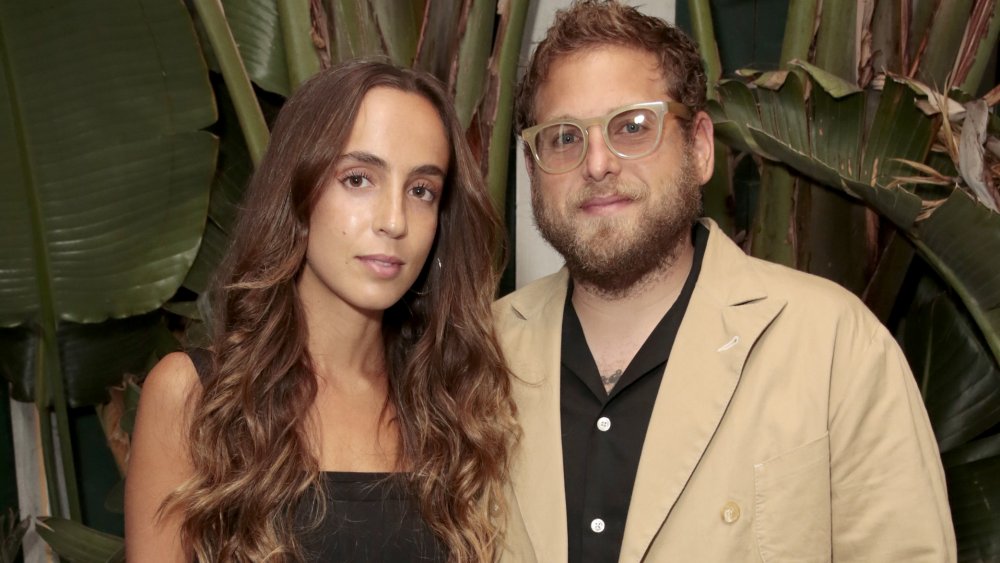 Rachel Murray/Getty Images
Considering the fact that they tended to keep their relationship private, it's hard to tell why Jonah Hill and Gianna Santos called off their engagement after a little over a year. A source reportedly told Us Weekly that the "spark" died between them, which is always a sad way to go. As of this writing, they both still follow each other on Instagram, which makes sense since a source told People that it was an "amicable" split. Or maybe it's just too soon to completely cut ties.
You would never know that Hill was going through some tough times in his personal life judging by his posts on social media, where he has dedicated his time to galvanizing his fans to vote in the 2020 election. In October 2020, the actor posted a photo of himself with a full beard in front of a table, eating. "I always feel very vulnerable when I shave my beard. Please vote," he captioned the shot. He also reposted a video from his mother, Sharon Feldstein, where she encouraged "everyone and their mother" to vote. 
Additionally, he helped produce Apple TV+'s Beastie Boys Story and has stayed busy working with fashion brands, as well as cheering on his sister, Beanie Feldstein, every chance he gets. Santos' Instagram is private.
Although their engagement might have come to an end, it seems like Hill and Santos will be just fine when it comes to keeping busy and moving on.