RHOM: What Really Caused Marysol Patton And Adriana De Moura's Feud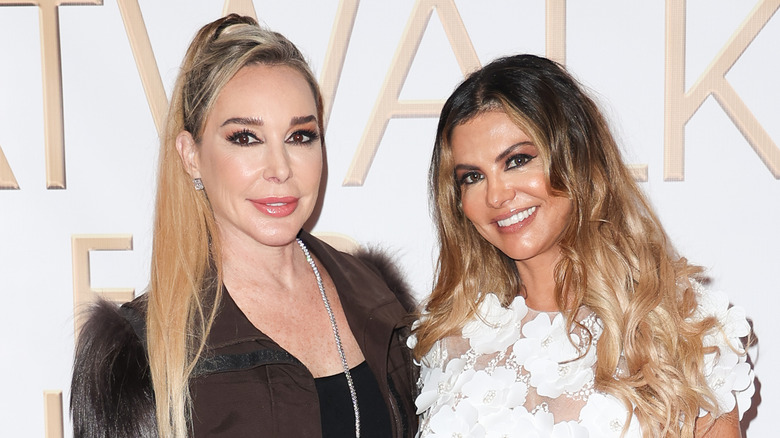 John Parra/Getty Images
"The Real Housewives of Miami" Season 5 was full of drama, fights, and squabbles, with one feud resulting in an irreparable falling-out between two OGs. Although Adriana de Moura and Marysol Patton both returned as "friends," their beef caused enough of a stir this season to earn both spots as main cast members.
Ahead of Season 5, Patton teased that there would be a friendship rift. "It's an OG. There's a big OG breakup at the end of the season. It was really disappointing and shocking," she told ET. Sure enough, during a cast trip to the Bahamas, de Moura stirred the pot and shared that Patton's ex-boyfriend made a pass at her, claiming he was never in love with the former public relations specialist. The "Fyah" singer went on to say that she refused his advances out of loyalty to Patton, who was hurt that her friend would even bring up something from the past.
To further inflame the group, when de Moura hurt her ankle in the Bahamas, she compared her injury to Alexia Nepola's son's car accident in 2011, which led to permanent brain damage. Patton was outraged by the comment and the Season 5 reunion ended with no resolution. While many events happened that led up to their feud, it was revealed that one particular incident started it all.
Marysol Patton predicted Adriana de Moura would be upset about RHUGT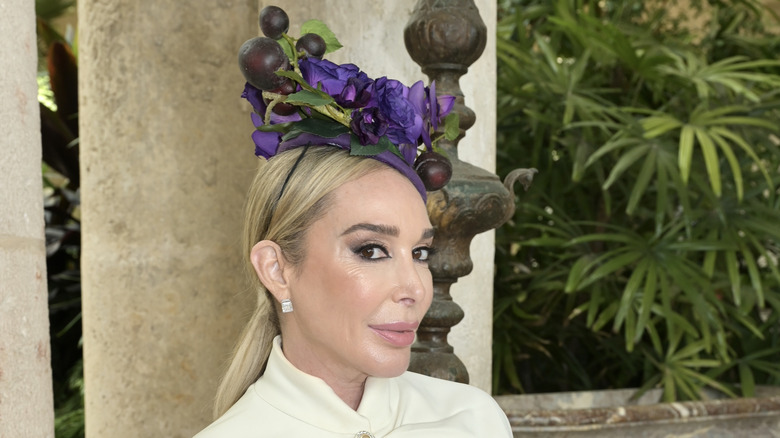 Manny Hernandez/Getty Images
It seemed as if Adriana de Moura came to the Bahamas all fired up, and Marysol Patton shared her theory as to why her fellow "Real Housewives of Miami" castmate had a bone to pick with her. During a "Virtual Reali-Tea" podcast appearance with Aleixa Nepola, Patton stated, "We know why she doesn't like us — because we got to go on 'Ultimate Girls Trip.'" When Nepola agreed, Patton continued, "The minute she found out ... I told Alexia, 'Don't tell the girls because, somehow, Adriana will find out.' We knew all the girls would be happy for us. But we knew Adriana would be pissed." Patton pointed out that after de Moura heard about "RHUGT," Nepola got "attacked on the bus" in the Florida Keys, and from there, it was never-ending.
Following "RHOM" Season 5, Patton declared about de Moura, "I'm never going to be her friend. I was her real friend all these years. But I don't think she was my friend," per Showbiz CheatSheet. As for their future, Patton is done putting any more work into their friendship. "I have zero loyalty anymore," she added. While there may have been hope for their friendship previously, de Moura's stunt during the season reunion may have sealed their fate.
Marysol Patton thinks Adriana de Moura is shady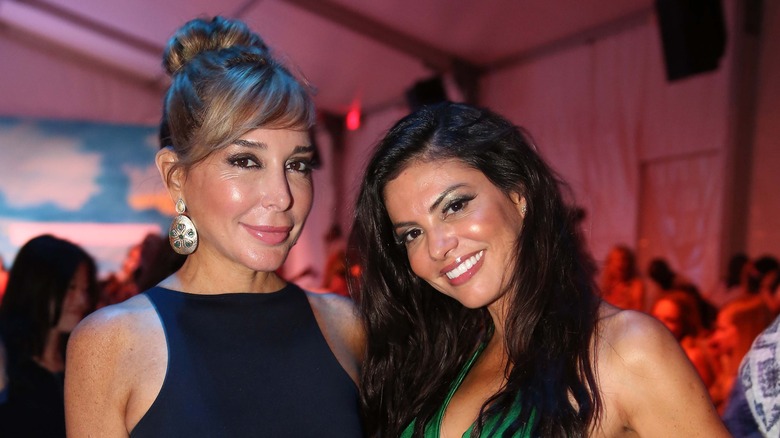 Aaron Davidson/Getty Images
Marysol Patton is officially done with Adriana de Moura, especially after her former friend handed Andy Cohen a letter during the Season 5 reunion written from the point of view of Patton's liver. "I'm never seeing her again. [I haven't seen her] since the reunion. And I hope I never see her again," she stated on "Watch What Happens Live" with Andy Cohen. "Well, when I saw her hobble over to you with the letter and it was all typed. ... Well, if it was handwritten, it would have been a little more personalized. It could have been anybody ... I was listening. I was waiting for the punchline. It was the worst punchline on the planet," she added.
Patton is not ready to let go of the prank and told Today, "Honestly, to apologize and then to have that little letter in her purse the whole time — is that even genuine? No. So when you end on that note, there's not a friend there for me. After all these years, that's not a friend." Suffice it to say, de Moura has a lot of making up to do, and perhaps the next letter she writes to Patton should be an apologetic one.