Pawn Stars' 'Old Man' Richard Harrison Dead At 77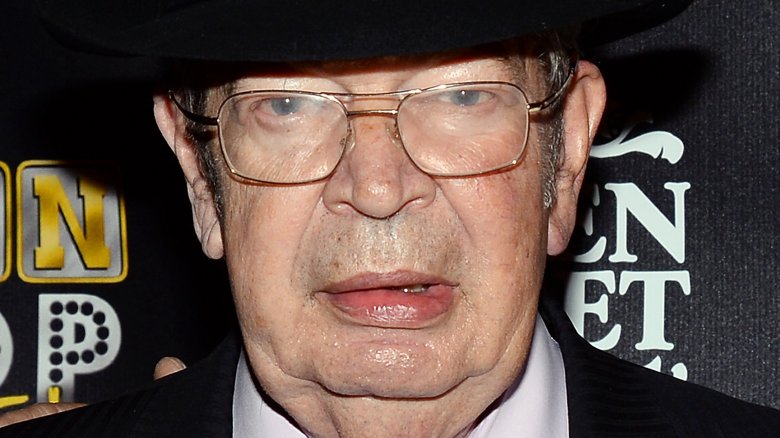 Getty Images
"Old Man" from Pawn Stars has passed away.
Richard Harrison, co-owner of Las Vegas' Gold & Silver Pawn Shop, died on Monday, June 25, 2018, as announced by his son Rick Harrison. Sharing a photo of his father on Instagram, Rick wrote, "Richard Benjamin 'The Old Man' Harrison passed away this morning surrounded by those he loved. He will be tremendously missed by our family, the team at Gold & Silver Pawn and his many fans the world over."
Rick continued, "He was my hero and I was fortunate to get a very cool 'Old Man' as my dad. That I got to share him with so many others and they got to see what a great family man he was is something I am grateful to have experienced with him." He added, "He lived a very full life and through the History television show 'Pawn Stars' touched the lives of people all over, teaching them the value of loving your family, hard work and humor. We appreciate everyone's thoughts and prayers and ask that we are provided some privacy at this time."
As noted by TMZ, Richard, who was a Navy vet, opened Gold & Silver Pawn Shop in the early 1980s after moving to Las Vegas. He co-owned the shop with his son Rick. His grandson Corey "Big Hoss" Harrison and Corey's pal Austin "Chumlee" Russell also worked at the pawn shop with him. The four men became the central figures of the popular History Channel show Pawn Stars, which debuted in 2009.
At the time of this writing, details surrounding Richard's passing are unclear. He was 77 years old.
Our thoughts are with Richard's loved ones during this difficult time.