Jada Pinkett Smith's Red Table Talk Gets Canned On Facebook (But Not All Hope Is Lost)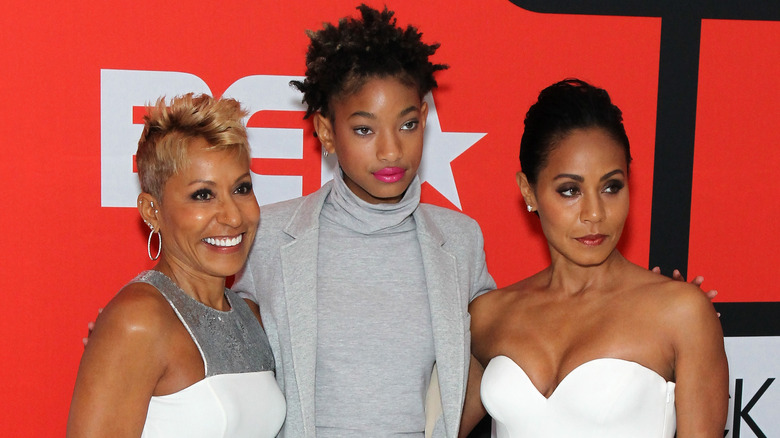 Bennett Raglin/bet/Getty Images
Jada Pinkett Smith's Red Table Talk has unfortunately been canceled, but don't say bye to the Emmy-winning show just yet. Back in 2018, the "Girls Trip" star revealed that she, her mother Adrienne Banfield-Norris, and her daughter Willow would be headlining the aforementioned talk show on Facebook Watch. "[Red Table Talk] is an intergenerational show where we three women will sit down and discuss issues like sex, parenting, blended family, relationships, body image, fashion, beauty secrets, we gonna have a good time," she announced in a brief video.
Over the course of five seasons, the series featured an array of eye-opening moments, including Pinkett Smith discussing her infamous "entanglement" with singer August Alsina, Jordyn Woods opening up about the Tristan Thompson kiss scandal, Olivia Jade's tense exchange with Banfield-Norris, and of course, the Smith family's reaction to the Oscar slap. "I did not expect this kind of response and this kind of success with 'Red Table Talk,' but it's the one [part of my career] that I'm most passionate about," Pinkett Smith told Fast Company regarding the show's popularity. However, after breaking the internet countless times and airing 129 episodes, Meta (formerly known as Facebook) announced the cancellation of "Red Table Talk" on April 26. Fortunately for fans, the influential show may not be over just yet.
Red Table Talk may not be over after recent Facebook Watch cancellation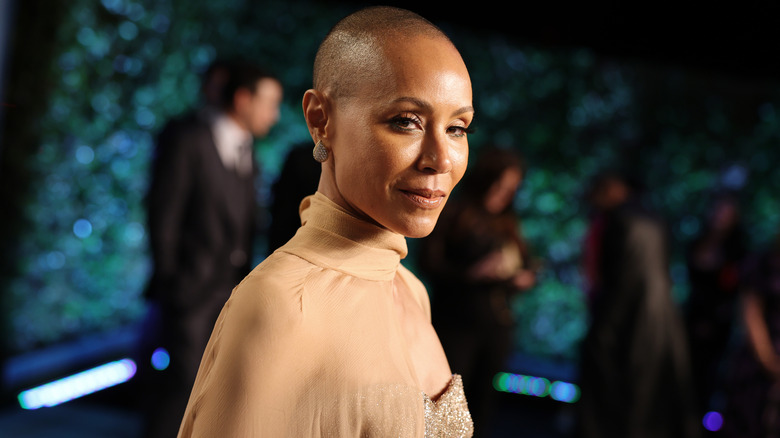 Rich Fury/vf22/Getty Images
On April 26, pop culture enthusiasts were left devastated when Meta announced the cancellation of its Facebook Watch original series, "Red Table Talk." According to a report from Deadline, the move stemmed from the disbandment of the entire Facebook Watch team and the departure of Mina Lefevre — who served as the company's Head of Development and Programming. A source also revealed that the cancellation is part of Meta's overarching goal to step away from entertainment like "Red Table Talk" to VR content –– which was first teased by Meta founder Mark Zuckerberg in 2021. That said, the hit show's producer, Westbrook Media, is looking for a new network to save the show, so all is not lost.
In response to the cancellation news, Jada Pinkett Smith took to Instagram to share her thoughts on the matter with a hopeful message. "We are so grateful to have had such a beautiful partnership with Facebook Watch, and we are sorry to see the entire team disband," she wrote. "We wish everyone well in their new journeys to come." Her statement also confirmed reports of the show being shopped around, writing, "We at Red Table are in talks of finding a new home and we'll see you soon." Here's to hoping that the show will continue to make waves on a new network.