Why King Charles Supposedly Isn't A Fan Of Sarah Ferguson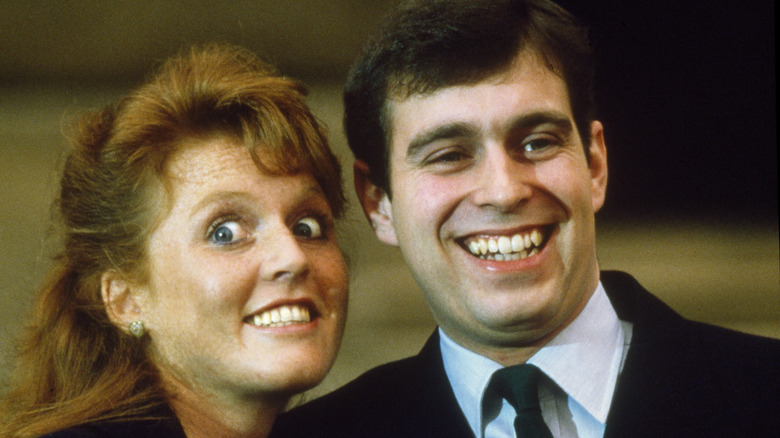 Tom Stoddart Archive/Getty Images
Pre-Jeffrey Epstein and the inability to sweat while buying drinks and having a boogie, Prince Andrew, Duke of York, was considered the noble catch of the day. The royal "spare" operated a revolving door of high society beauties, and his amorous antics earned him numerous nicknames. Per The Guardian, Andrew was "The Party Prince," "His Royal Heartthrob," and "The Playboy Prince." An old Daily Mail headline read: "Randy Andy and His Web of Armcandy."
However, after he met Sarah Ferguson, Duchess of York, his "gallery of crumpets" evaporated. Vanity Fair reports that Diana, Princess of Wales, matched the pair. Ferguson was used to elite life — her father, Major Ronald Ferguson, was Charles' polo manager — but after hooking up with Andrew, she shot up the noble ladder. "Fergie, as she's known to her friends, is a jolly nice girl, supremely suited to the role of second-string daughter-in-law, horsey, bouncy, with an unthreatening I.Q.," Vanity Fair wrote.
Initially, that's how the public, royals, and press viewed her. However, a string of salacious scandals and humiliating escapades changed public perception. You'd be hard-pushed to pick just one of Sarah Ferguson's most controversial moments, but being snapped having her toes sucked by a Texan millionaire just months after splitting from Andrew, has to be a contender. Daily Mirror reports that after they published the pics, Ferguson became royal non-grata and a significant source of embarrassment. The scandal is also one of the reasons why King Charles supposedly isn't a fan of Sarah Ferguson
From family friend to embarrassing adversary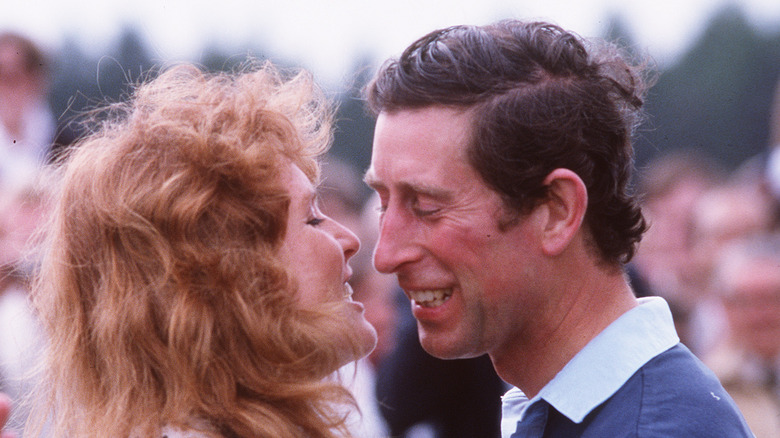 Anwar Hussein/Getty Images
Sarah Ferguson, Duchess of York, and King Charles III have known each other for years. The Guardian reports that Ferguson's father worked for the Duke of Edinburgh before becoming Charles' polo manager. After several embarrassing scandals of his own, the "Galloping Major" was forced to exit royal life. Still, Charles expressed his feelings of remorse following the major's death in 2003. Which is more regard than he's shown for Ferguson since she split from Prince Andrew, Duke of York.
Ferguson was absent from William, Prince of Wales, and Catherine, Princess of Wales' wedding. And according to the Daily Mail, Prince Harry, Duke of Sussex, had to battle with his father over her attending his nuptials to Meghan, Duchess of Sussex. However, Charles firmly insisted Ferguson couldn't attend the evening reception he paid for. "Charles simply doesn't have time for her," a source said.
Charles was allegedly furious at reports Ferguson was reuniting with his brother. "Charles is not OK with Fergie. He can't stand her in reality," a source told The Sun. "He thinks she's brought embarrassment to the royal family in the past." They also blamed Ferguson's close relationship with Diana, Princess of Wales — who'd loathed Camilla, Queen Consort — as being another source of ire. Charles also allegedly finds Ferguson's love for making a quick buck distasteful. "The fear with her is that she will never stop promoting herself and looking for ways to make money off her royal position," the source claimed.
King Charles III's coronation will be a Fergie-free zone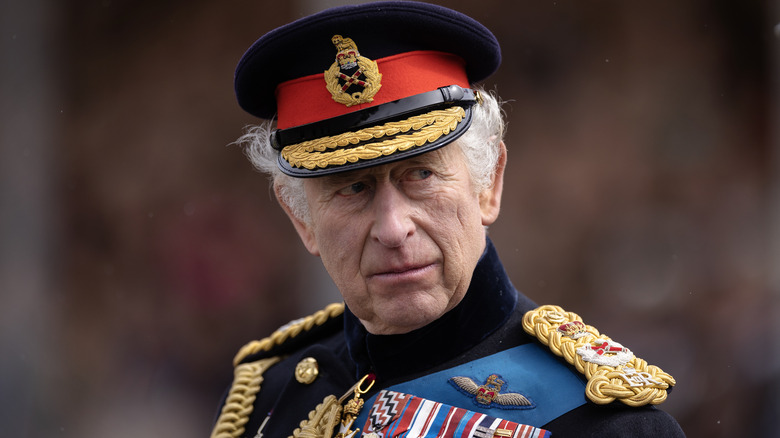 Dan Kitwood/Getty Images
Given King Charles III's feelings, pundits were shocked at Sarah Ferguson's invitation to the Queen's funeral. Charles was clearly in a benevolent mood, as he also allowed his disgraced brother, Prince Andrew, Duke of York, to wear full military attire and stand vigil next to their mother's coffin, per The Times. However, Charles' compassion for Ferguson was short-lived, as the Daily Mail reports she won't attend Charles' coronation ceremony on May 6. 
A royal expert said Charles' decision to exclude Ferguson was "extremely wise" as she's been an "embarrassment to the Royal Family for many years." Another claimed Ferguson's attendance would "provoke critical comment which Charles doesn't need." Presumably, Andrew's sexual assault accusations and close relationship with convicted child abuser Jeffrey Epstein isn't an embarrassment as he'll be front and center along with daughters Beatrice and Eugenie. 
Meanwhile, despite divorcing in 1996, the ex-spouses continue cohabitating at the family home in Windsor. "We're very happy with the way things are," Ferguson explained during an interview for Australian radio in 2016 (via People). "I think the great thing is we absolutely are the most extraordinary example of a unified family." She confessed to occasionally sneaking a peek at their wedding video, admitting it had been the "greatest day of my life marrying the finest man, and he is the finest man in my life. He's a great gentleman, and he's got an essence of gold. He's a nugget of goodness."