Camille Grammer Goes On Twitter Rant About Ex Kelsey Grammer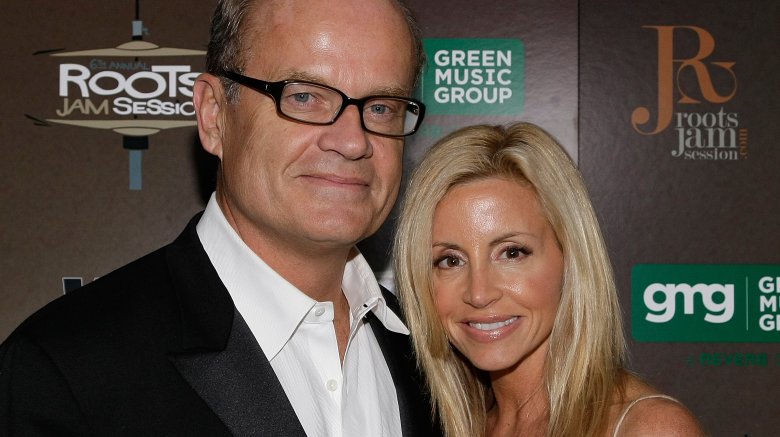 Getty Images
Camille Grammer is speaking out.
On Tuesday, June 26, 2018, the Real Housewives of Beverly Hills star took to Twitter to open up about her current relationship with ex Kelsey Grammer after he raved about his new life with wife Kayte Walsh in a recent Closer Weekly interview.
"I don't begrudge him his happiness," she began in response to a fan who had quote tweeted a link to the article, writing, "I'll never forgive him after what he did to @TheRealCamilleG." Grammer continued, "What's unnerving is that fact I was there to help him get through some of his hardships and supported his career and his sobriety. I was rt by his side and he acts like I never existed that's disappointing. We were together through his success." 
As Nicki Swift previously reported, the former couple married in 1997. They welcomed two children together, daughter Mason Olivia and son Jude Gordon, before the former Playboy model filed for divorce after 13 years. While the Grammers initially asked for their privacy to be respected amid the split, their bitter breakup ended up playing a major role in Camille's RHOBH storyline.
"She always wanted to be famous," Kelsey said on Oprah's Next Chapter in 2012, explaining why he'd agreed to appear on the show. "I did believe that I owed something to this person because she'd given up so much to endure this life with me."
As Camille continued her recent series of tweets, she seemed to agree with this assessment. After listing other ways in which she'd stuck by the Frasier alum over the years, the reality TV star concluded her rant with a message about carrying on. "I was blessed to have shared those years of my life with him. We have both moved on," she wrote, but added, "Just wished it ended in a more civil manner."
These days, Camille, who suffered her second cancer scare last December, is engaged to lawyer David C. Meyer. Meanwhile, Kelsey and Walsh, who married just two weeks after his divorce with Camille was finalized, share three children together: daughter Faith Evangeline Elisa and sons Kelsey Gabriel Elias and Auden James Ellis.