Gisele Bündchen Struggled With Her Mental Health While Dating Leonardo DiCaprio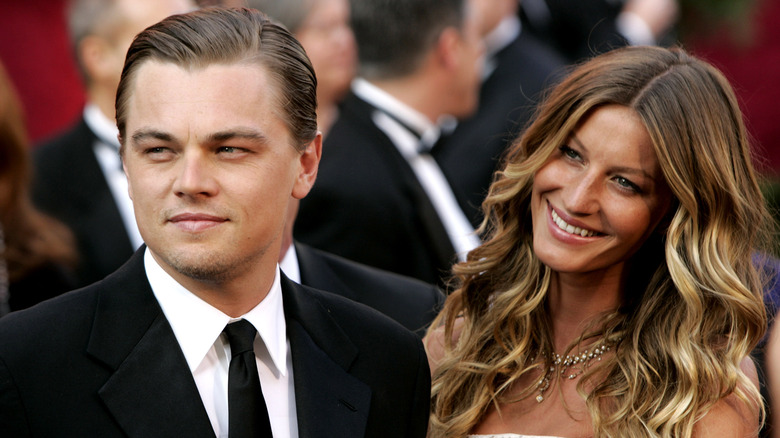 Christopher Polk/Getty Images
From the outside looking in, Gisele Bündchen appears to be a superpower short of being considered Super Woman. She encapsulates beauty and grace, and it doesn't seem like there's anything she can't do. The supermodel is still at the top of her game decades into her career, and despite getting embroiled in controversy over the years *cough* Tom Brady *cough*, Bündchen remains on her feet.
But according to the former Victoria's Secret Angel, she's far from being the epitome of the perfect woman. Speaking with People in 2018, Bündchen opened up about experiencing struggles with her mental health, challenging people's pre-conceived notions of her. "Things can be looking perfect on the outside, but you have no idea what's really going on," she said. "I felt like maybe it was time to share some of my vulnerabilities, and it made me realize, everything I've lived through, I would never change, because I think I am who I am because of those experiences."
In her book, "Lessons: My Path to a Meaningful Life," the model detailed what she had been through, revealing that her struggles with mental health began back when she was quickly inching toward the peak of her popularity. Coincidentally, it was the same time she started dating Leonardo DiCaprio.
Gisele Bündchen's panic attacks started in 2003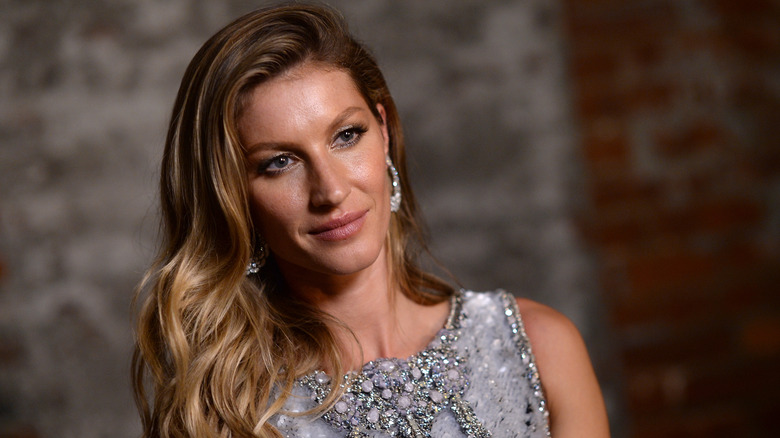 Dimitrios Kambouris/Getty Images
Gisele Bündchen and Leonardo DiCaprio were one of the It Couples of the early aughts, dating from 2000 to 2005. Despite trying their hardest to keep their relationship on the down low, the two often made the headlines of tabloids due to their popularity as individuals — Bündchen had just secured a $25 million Victoria's Secret contract and began appearing on multiple runways and ads while DiCaprio was starring in back-to-back blockbuster films. At the time, everyone wanted to see what a relationship between a supermodel and an A-list actor was like.
But even amid a thriving career and love life, Bündchen began experiencing panic attacks. She told People that it all started in 2003 following a turbulent plane ride, and not long after, she also developed claustrophobia. As noted by Page Six, In her book, she recalled that her attacks had gotten so bad that they triggered suicidal ideations. "The idea swept over me then: Maybe it will be easier if I just jump. It will be all over. I can get out of this. When I think back on that moment, and that 23-year-old girl, I want to cry," the model confessed.
Bündchen eventually found the tools to help her manage her mental health, including consulting doctors and quitting bad habits. But letting go of the bad stuff also forced her to re-evaluate her relationships, which made her realize that DiCaprio was not the right fit for her. "I was becoming more and more aware of things that I'd chosen not to look at," she wrote. "Was I alone in wanting to do some serious soul-searching while he stayed the same? In the end, unfortunately, the answer was yes."
How Gisele Bündchen is looking after her mental wellness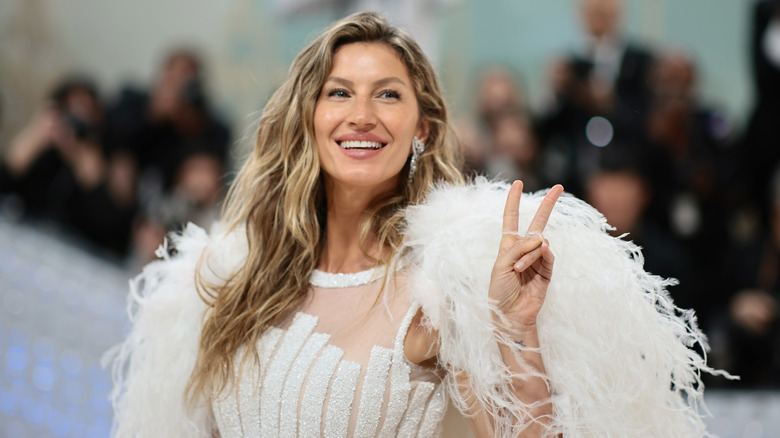 Dimitrios Kambouris/Getty Images
Gisele Bündchen works to maintain her mental wellness, despite no longer being in the dark place she was in while dating Leonardo DiCaprio. On Mental Health Day in 2020, the model took to Instagram to share a few tips she uses to improve her mental well-being. "Meditation, breathwork and replacing unhealthy habits with healthier ones were some of the incredible tools that went along with this rebirth," she wrote. "I know now from experience that the biggest challenges we face are often our biggest opportunities for growth. Yes, we can feel alone and overwhelmed when we're in the thick of things, but nothing is permanent, and if we do the work we can come out on the other side stronger than ever. That is something I wish for everyone."
In a separate post, she also admitted that she's not immune to giving in to stress but has since learned how to combat it by diligently maintaining her healthy habits. "Being healthy is more than a clean diet and exercise. It's about our attitudes, emotions, beliefs, thoughts and actions," she penned. "When life gets challenging always remember that the sun rises everyday bringing a new opportunity for us to try again and do better." 
As for DiCaprio, Gisele Bündchen is still his longest relationship.