The Tragic Story Of Robert F. Kennedy Jr.'s Wife Before Cheryl Hines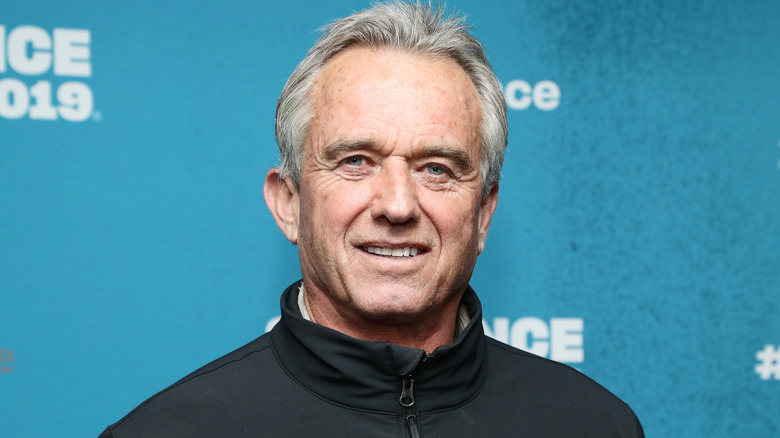 Rich Fury/Getty Images
The following article includes mention of domestic abuse and suicide. 
Robert F. Kennedy Jr. has been married to Cheryl Hines for nearly a decade now — but once upon a time, he was wed to Mary Richardson Kennedy, and the final days of their union were far from a fairytale. 
Prior to their marriage, Robert and Mary went way back. According to a source who spoke with Daily Beast, Mary had been close friends with her future husband's sister, Kerry Kennedy, while they were at school. Their bond was so strong that Mary became an honorary member of the family — to the point where she spent more time with the Kennedy family than with her own. As the insider told the outlet, "Mary was always with the Kennedys." As for her becoming a Kennedy, that would happen later — in 1993, to be exact. After years of knowing one another, Mary and Robert realized their feelings for each other during a chance encounter in New York. The very next year, they were husband and wife. 
That's not to say they lived happily ever after, though. On the contrary, a combination of infidelity and mental health issues paved the way for a decidedly toxic situation and a tragic ending, which saw Mary die by suicide before their divorce was settled. 
Mary is said to have had serious mental health challenges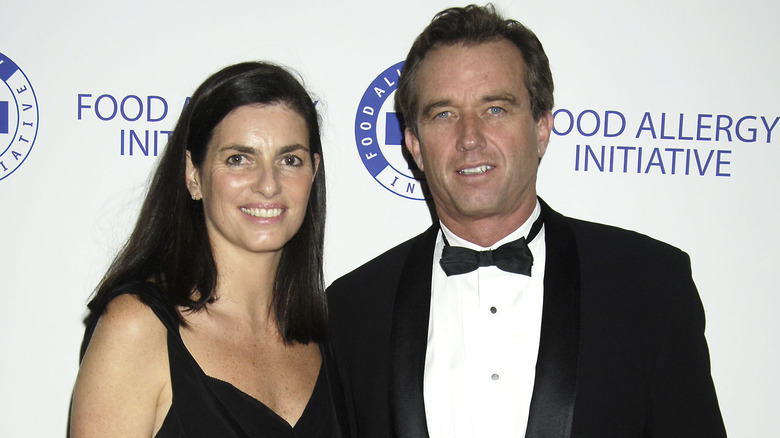 Robin Platzer/Getty Images
Robert F. Kennedy Jr. may have filed for divorce in 2010, but according to an affidavit obtained by Newsweek, his marriage to Mary Richardson Kennedy was over long before then. In fact, Robert is said to have broached the idea as early as 1997. His reasoning for the split? Mary's alleged mental health issues. "Mary's mood vacillated between rage and self-pity. Her behavior often became violent and self-destructive," he recounted, listing occasions in which she'd physically assaulted him. 
Speaking to Daily Beast, Mary's best friend-turned-sister-in-law, Kerry Kennedy, painted a similar picture. "Mary's was a classic mental illness," she told the outlet. Kerry added that the otherwise warm Mary's mood swings were so intense that they frightened her — but that she avoided calling her out, even when the behavior was particularly worrying. "That was her disease, not who she was as a person, and we all knew it," she said.
Well, everyone but Mary's family. Despite previous suicide attempts, even before her marriage in 1997, Mary's brother, Thomas Richardson, advised Robert via email that her words shouldn't be taken to heart. "I know you think Mary's going to [commit suicide]. ... but I guarantee she won't. I may regret those words one day, but that's how I feel," he wrote. Sadly, in 2012, amid a custody battle that saw Mary temporarily lose custody because of her erratic behaviors, Mary took her own life. 
... and RFK Jr. was accused of multiple affairs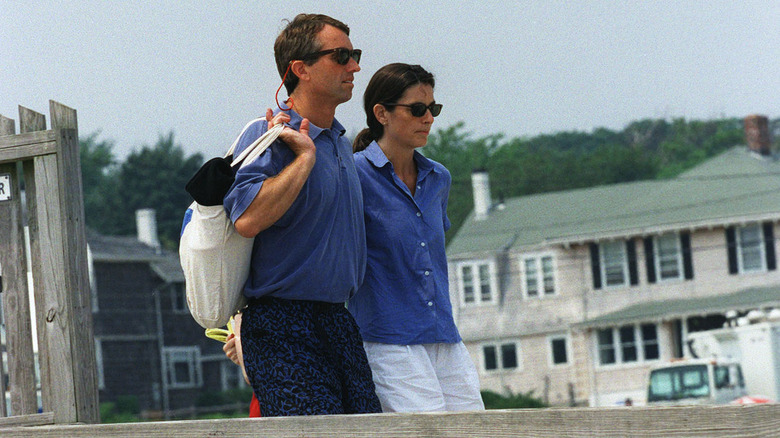 Rick Maiman/Getty Images
Mary Richardson Kennedy's mental health issues may have played a role in the breakdown of her marriage to Robert F. Kennedy Jr., but that wasn't the only factor — far from it. Robert is also said to have had multiple affairs throughout their relationship. 
A year after Mary's passing, New York Post reported that they'd obtained her estranged husbands' journal, which kept track of women he'd slept with outside of the marriage — a product of what he called "My lust demons." Though Robert denied that the diary was his — despite claims his late wife was the one to have found it — that wasn't the only evidence suggesting he had a penchant for infidelities. In an excerpt of "RFK Jr.: Robert F. Kennedy Jr. and the Dark Side of the Dream," published by Mail Online, an insider close to Mary revealed he'd regularly flirted with her friends. "He would be at the dinner table and his hands would go all up their legs or skirts and they just laughed," they recounted. 
It's worth noting that Robert, himself, has admitted to cheating. However, his reasoning seems to place blame on Mary. In an affidavit obtained by New York Post, a shady Robert chalked up his unfaithfulness to the instability in their marriage in an effort to "Keep my sanity." A truly tragic story — here's hoping for peace for Mary's surviving family and Mary herself.