Susan Sarandon Arrested While Protesting Trump's Immigration Policy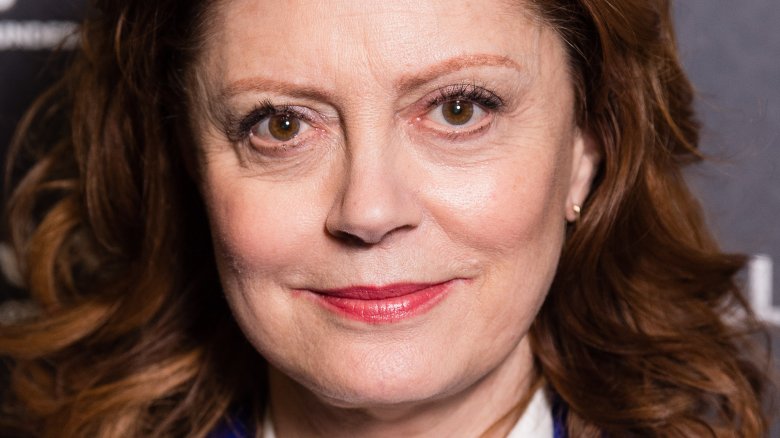 Getty Images
Susan Sarandon was arrested earlier this week.
On Thursday, June 28, 2018, the 71-year-old actress was among the over 500 women arrested and charged with unlawfully demonstrating at the Hart Senate Building in Washington, D.C., the Independent reports. 
The group had marched down Pennsylvania Avenue before staging a sit-in to protest the Trump administration's zero-tolerance policy of separating and detaining immigrant families at the U.S.-Mexico border. They also demanded the end of Immigration and Customs Enforcement (ICE). During the protest, the women reportedly shouted, "We care." The chant referenced the controversial jacket Melania Trump wore on her way to visit a shelter just last week.
According to a statement from Capitol Police, the women were released after being processed at the scene.
"Arrested. Stay strong. Keep fighting. #WomenDisobey," Sarandon tweeted at the time of her arrest, before going on to praise the efforts made at the rally. "Powerful, beautiful action with hundreds of women saying we demand the reunification of families separated by immoral ICE policy," she wrote. "This is what Democracy looks like."
As Nicki Swift previously reported, this is not the first time Sarandon's politics have made headlines. During the 2016 election, she and Debra Messing got into an infamous tiff on social media after Sarandon, a Bernie Sanders supporter, said she was "going to see what happens" when asked whether she'd support democratic candidate Hillary Clinton over then-republican candidate Donald Trump.
"Susan Sarandon muses tht Trump prezcy wud b better 4 the country thn Hillary. Wonder if she'd say that if she were poor, gay, Muslim or immgrnt," Messing tweeted at the time. After Sarandon hit back with, "[Hillary] is not protective till it's easy. Bernie makes morally correct choices when unpopular," Messing argued, "You not clearly disavowing Trump implies that u consider him (vs Hillary)." 
However, Sarandon has remained both vocally critical of the current administration and optimistic about fostering change. "I think we're seeing an amazing revolution happening," she told People in May 2017. "I have great faith in America. You're seeing more people running that have never run. If you're acting and you're paying attention — you have to constantly be calling your representatives. And ultimately it could make a difference."