Kaley Cuoco Marries Karl Cook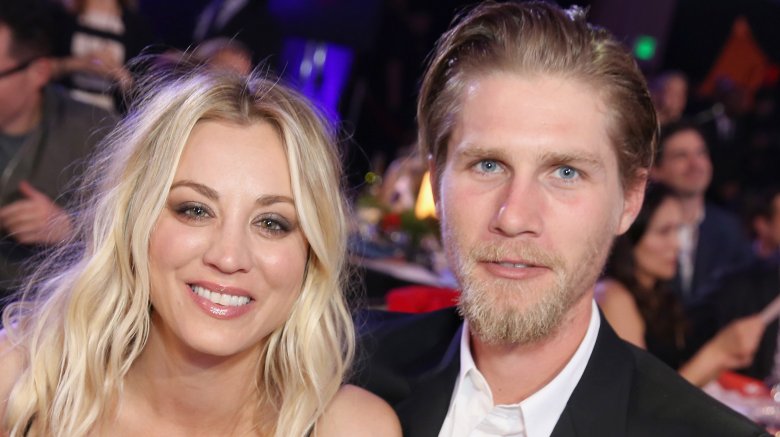 Getty Images
Congratulations to Kaley Cuoco and Karl Cook!
The Big Bang Theory star and the professional equestrian married on Saturday, June 30, 2018. Cuoco announced the big news on Instagram. "Legally KCSQUARED 6-30-18," she wrote beside a black-and-white photo of herself smooching her groom. She later shared a picture of the two walking down the aisle after tying the knot, adding, "Happy ever forever."
In addition to her sweet wedding photos, Cuoco also shared a snap of her and Cook looking more than ready to celebrate their union at their wedding reception — with the actress wearing a gorgeous white lace jumpsuit for the occasion. And she showed off custom denim jackets that she and her now-husband wore that, on the back, read, "Together forever" and "KC Squared est. 2018."
For his part, Cook posted a sweet photo of himself kissing Cuoco in front of a giant feather and flower display, writing, "Good morning honey, I love you, and I'm sorry. I am still processing the greatest night of my life marrying the love of my life!" He continued, "I mean god damn that dress was amazing!"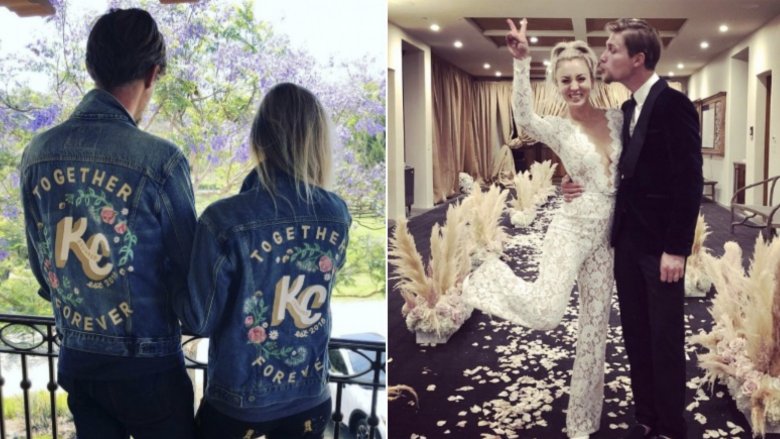 As Nicki Swift previously reported, Cuoco and Cook announced their engagement in late November 2017, following two years of dating. "Well after nearly two years I finally got up the courage to ask her to marry me," Cook wrote in a caption on Instagram, alongside a video of Cuoco responding to his proposal — which, by the way, took place on her 32nd birthday. "This is the best night of my life and I think the video shows it is the best night for Kaley as well ... if she said yes!!!!!"
Cuoco had apparently been looking forward to marrying Cook ever since. "We're totally going to get married. We are planning it. We are thinking about it," the former Charmed star told E! News in March. "I can't wait. I don't want it to be much longer. That's the truth. I really can't wait."
She went on, "We are so happy and in love. He is excited as I am, which is sweet. I finally found my soulmate, so we're ready to do it."
Cuoco's wedding to Cook marks her second marriage. She previously married pro tennis player Ryan Sweeting in 2013. The two later split after nearly two years of marriage.