Melyssa Ford 'Lucky To Be Alive' Following Serious Car Crash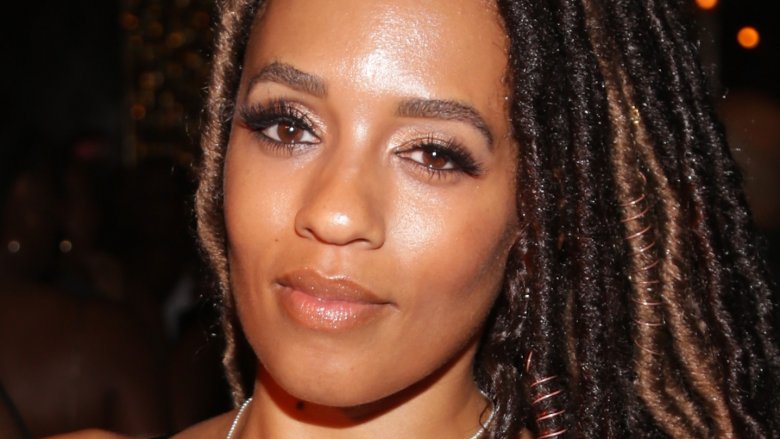 Getty Images
Melyssa Ford was injured after being involved in a car accident last week.
A rep for the model and TV personality informed Us Weekly that the former Blood, Sweat & Heels star is "lucky to be alive" after she was hurt in a crash in Los Angeles on Thursday, June 28, 2018. According to Ford's spokesperson, she "sustained serious head injuries including a skull fracture, concussion and bleeding in her brain amongst other severe cuts and bruises."
Ford is said to be under "constant observation" in an L.A. hospital.  
Ford's rep said that the she was driving to her friend Zena Foster's bridal shower on the Ventura Freeway when "an 18-wheeler merged into her lane, clipping her back right tire as she exited Brand/Central Avenue." The spokesperson continued, "The violent impact sent her 2017 Jeep Wrangler Sahara Unlimited into a tailspin and the vehicle flipped three times before landing upside down."
Following the crash, EMTs responded to the scene and "surrounded" Ford, who was "lying at the side of the freeway beside the crushed Jeep, covered in blood." She had reportedly regained consciousness by that time.
According to Us Weekly, Ford suffered a 10-inch head wound that needed to be "surgically closed using stitches and staples" and "several large gashes" on her arms and legs. Her rep shared that "God and her seatbelt saved her life."
The Real Housewives of Atlanta star Claudia Jordan posted a photo from Ford's accident on Instagram, sharing news of the crash with her followers. Noting that she'd received Ford's permission before writing about her condition, Jordan wrote, "She was involved in a horrific accident that could have easily taken her life. It's actually a miracle she survived. She's injured FOR REAL."
Jordan explained that Ford doesn't remember all of the accident due to her injuries. She encouraged her fans to come forward if anyone had any information on the crash and to help "assist in putting the pieces back together."
At the time of this writing, the driver of the 18-wheeler has yet to be located.
We wish Ford a speedy recovery.