Pete Davidson Sparks Controversy With Resurfaced Joke About Ariana Grande Concert Bombing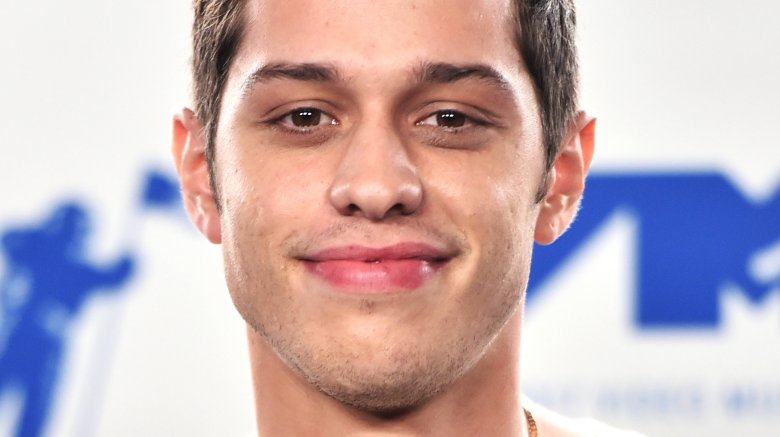 Getty Images
Pete Davidson is under fire for a comment he'd previously made about the terrorist attack at fiancée Ariana Grande's May 2017 concert in Manchester, England.
According to The Mirror, the Saturday Night Live star joked about the devastating bombing during a stand-up show at a benefit for Puerto Rico in fall 2017 — about five months after the attack. Davidson said that Grande must have known she was really famous when there was a bombing at her concert, saying, "Britney Spears didn't have a terrorist attack at her concert."
An audience member told the publication that the joke "drew gasps from the crowd" and that "everyone squirmed in their seats." However, sources close to Davidson reportedly said that he received a "standing ovation."
As could be expected, some family members of those who lost their lives in the bombing have since spoken out about Davidson's words. "For anyone to joke about this situation is disgusting and I think he should publicly apologise for it," said Charlotte Hodgson, whose 15-year-old daughter was killed in the attack. "The families will find it equally as disgusting."
However, a source told People that Davidson's joke was "taken out of context." The insider explained, "He lost his dad in 9/11 and is close with other victims of violent tragedies. As a way of coping he turns to humor," adding that the comedian just wants to "make people laugh."
Grande has been open about how the attack, which claimed the lives of 22 people and injured over 500 concert attendees, has affected her. In an interview with Time published in May 2018, Grande shared, "Music is supposed to be the safest thing in the world. I think that's why it's still so heavy on my heart every single day. I wish there was more that I could fix." The "No Tears Left to Cry" singer, who organized a benefit concert for victims of the attack, continued, "You think with time it'll become easier to talk about. Or you'll make peace with it. But every day I wait for that peace to come and it's still very painful."
In a later interview with Vogue, Grande revealed that she suffers from PTSD as a result of the terrorist attack (via CNN).