What Patrick Swayze's Widow Lisa Niemi Has Been Doing Since His Death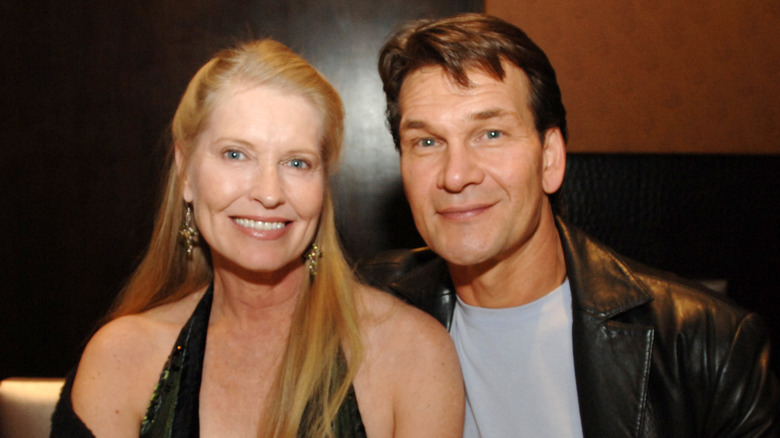 Denise Truscello/Getty Images
It's been more than 10 years since "Dirty Dancing" star Patrick Swayze died. According to ABC, Swayze tragically died in 2009 from pancreatic cancer with his wife, Lisa Niemi, at his side. Niemi and Swayze had known each other since they were teens and were married for an incredible 34 years. Because they had been by each other's side for so long, it made Swayze's death even more difficult.
Less than a year after his passing, Niemi opened up about her life without her husband. She told Access Hollywood, "Patrick and I were together for a very long time. It's hard not to feel like there's a huge hole inside of you because, you know, we were very attached. People don't talk much about the grieving process, so I'm surprised just how difficult it can be." Although it's been years since his death, Niemi revealed to "Today" that she still thinks about Swayze every day. "Just because somebody's gone doesn't end your relationship with them," she shared. "We spent 34 years together, and that's always going to be a part of my life and who I am."
Niemi and Swayze will always go hand in hand, and as time passes, she has learned to live with his memory. The "Ghost" actor has only inspired his wife to live life to the fullest.
Lisa Niemi published a book after Patrick Swayze's death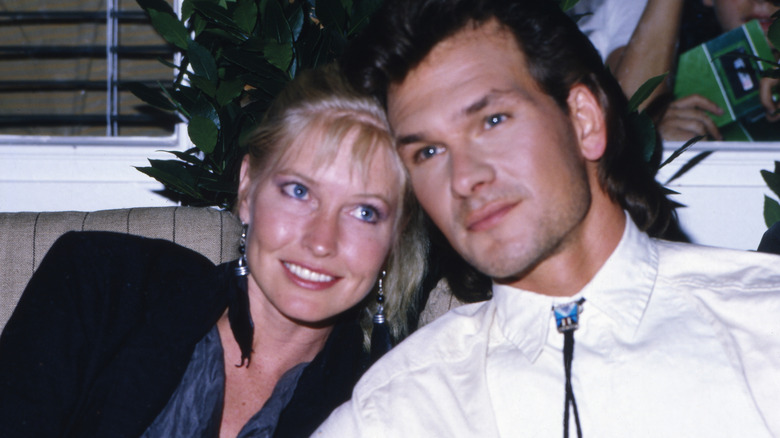 United Archives/Getty Images
Lisa Niemi has always had a creative eye. In 2009, she helped her husband, Patrick Swayze, co-write his memoir, "The Time of My Life." In one excerpt, she detailed what the book meant to her, especially with Swayze's cancer diagnosis. "In some ways, getting to do this book gave me a passport into the past," she wrote. "It couldn't elongate my time with him, but it did show me that some of those bumps I wished I could get rid of don't look so bad when we keep coming out on the other side." Although this book was co-written with Swazye, it seemed to inspire Niemi to write another.
In 2012, three years after Swayze's death, Niemi published her second book titled, "Worth Fighting For: Love, Loss, and Moving Forward." According to her website, the book detailed her life during Swayze's final years and some of her life after he tragically passed away. In the book, Niemi shared, "I tell you, I am a different person now. One who has been thrown into the fire and forged."
Niemi revealed to Extra that she hopes readers will be able to learn something from her own experience with grief. "All of us are faced with loss, and there's incredible gifts that can be yielded from the situation," she shared. "It can bring people closer than ever before, and in learning how to die, you really learn how to live."
Lisa Niemi continues to support pancreatic cancer causes
When Patrick Swayze was diagnosed with pancreatic cancer in 2008, Lisa Niemi had no idea how deadly the disease was. She detailed on her website, "...I didn't know much about the disease, but he did. And he said to me, 'I'm a dead man.'" After learning how pancreatic cancer can take a toll on one's life, she became a huge advocate to raise awareness for the disease.
A year after his death, Niemi joined forces with the Pancreatic Cancer Action Network to detail her experience with her husband's diagnosis. In the video, she detailed how the "Dirty Dancer" actor was willing to fight till the very end. She said, "He's [Swayze] used to overcoming and as he said to his doctor, 'Show me the enemy, and I'll fight them.'" Ultimately, Niemi participated in the video to encourage others to tell their own story and raise awareness in hopes to find a cure for the disease.
To this day, she continues to support pancreatic cancer causes. Every year, she advocates for people to join in on a walk called Purple Stride in honor of those battling the disease. In April 2023, she shared a pic on her Instagram acccount of a group of individuals participating in the walk. She captioned the post, "April 29th PurpleStride 2023. All across the nation, all at once. Hope, Courage, & Strength! It's PanCan's biggest push of the year." Even as years pass, Niemi continues to uphold Swayze's legacy through various events and discourse.