The One Decision That Damaged Dean Cain's Acting Career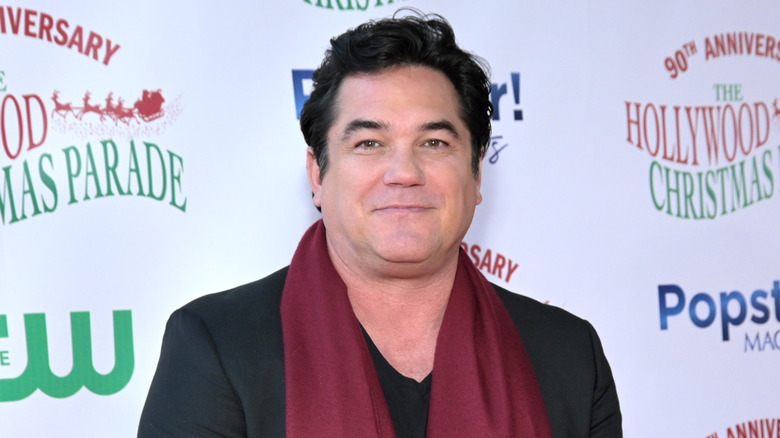 Michael Tullberg/Getty Images
In the 1990s, Dean Cain was on his way to becoming one of the biggest TV stars on the planet.  The actor played Clark Kent –- and Superman -– on the hit series "Lois & Clark: The New Adventures of Superman," from 1993 to 1997. And while he wasn't making "Friends" money at the time, the high-profile role put him on the fast track for a potentially huge career in television and film. While he has worked steadily ever since "Lois & Clark," Cain never achieved the superstardom status that he could have.
In an interview with The Daily Beast, Cain shot down the idea of a "Superman curse" that typecasts actors who previously played the Man of Steel. "I think it's the biggest can of baloney I've ever heard," he said.
In fact, for Cain, the lower-key career path to TV hosting and Hallmark movies was a matter of choice, and it's one that he has zero regrets about.
Dean Cain gave up acting roles to be a single father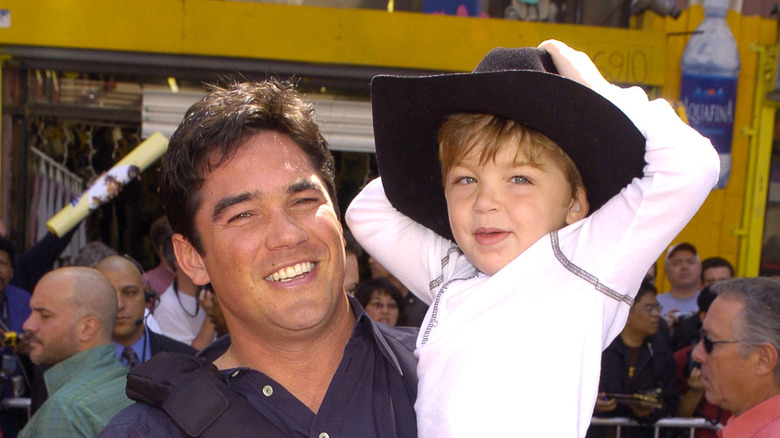 Steve Granitz/Getty Images
In 2000, Cain welcomed his only child, a son named Christopher, with Playboy model Samantha Torres. The role of "dad" was a game-changer for Cain, especially after he became embroiled in a bitter custody battle with Torres following their 2003 split. Cain was granted sole custody of Christopher in 2011, according to People.
In a 2022 interview with Fox News Digital, Cain revealed that he sacrificed his career to raise his son solo, even giving up a huge role that would have made him one of the richest TV stars of the time. "It affected my career like I can't even explain," he said. "I turned down being one of, if not the highest-paid actor on television, for a show that ended up going six years," Cain explained that he passed on the lucrative contract because he was in a custody dispute with Torres at the time. "So I could either be a father or take that job," he said.
He also revealed that the decision was a no-brainer for him and that he always knew that being a father would be the most important role of his life.
Dean Cain said working on a TV series leaves no room for anything else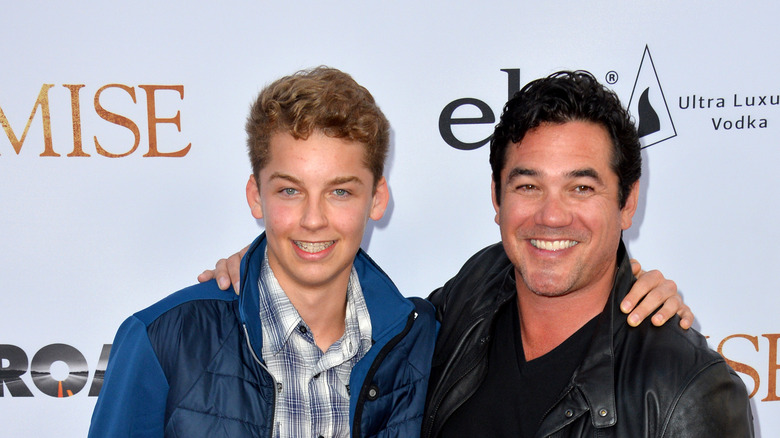 Featureflash Photo Agency/Shutterstock
Over the past two decades, Dean Cain has been very picky about the acting jobs he accepts. In an interview with Bright Lights Film, he said that it would have been impossible for him to star in a television show while raising his son alone. "When you star in a series ... that is your entire existence. There is no room for anything else," he said in 2018.
The actor noted that he made it a rule not to take film shoots that would last more than three weeks or television roles that were shot outside of Los Angeles, where he was raising his son. "I'll do bits and pieces on it, but I won't take the whole series," he said, adding that he passed on a huge TV miniseries when his son was a baby. "There have been tremendous projects that I would have loved to have taken – 'Band of Brothers' was one – but I just couldn't do them," Cain said.
Cain also found that being a dad made him want to focus on more family-oriented TV and movie projects when he did work. The actor's resume boasts a long list of feel-good movies such as "A Dog for Christmas" and "I Am Gabriel." "The thing that drives me more than anything else is being a father," he told The Daily Beast in 2012. "So it's why I've done so much family fare in the last few years."