Brendon Urie Comes Out As Pansexual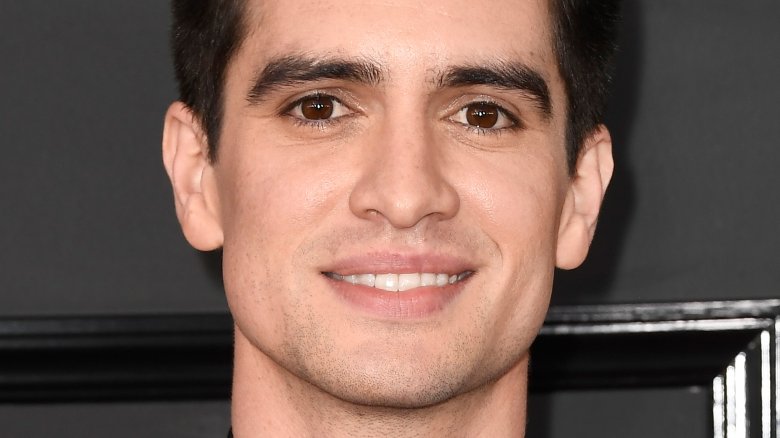 Getty Images
Brendon Urie is speaking candidly about his sexuality.
On Friday, July 6, 2018, the Panic! At The Disco frontman officially came out as pansexual during an interview with PAPER magazine.
"I'm married to a woman and I'm very much in love with her but I'm not opposed to a man because to me, I like a person," the "Hallelujah" singer, who tied the knot with Sarah Orzechowski in 2013, began. "Yeah I guess you could qualify me as pansexual because I really don't care. If a person is great, then a person is great. I just like good people, if your heart's in the right place. I'm definitely attracted to men. It's just people that I am attracted to."
The 31-year-old rocker, who made his Broadway debut in Kinky Boots in 2017, went on to say, "I guess this is me coming out as pansexual." 
While Urie has opened up about his sexual fluidity in the past, this is the first time the "This Is Gospel" singer has defined it. "It's never been a weird thing. It doesn't freak me out," he said of publicly discussing his sexuality during an interview with People last year. "Why does it matter who I'm f***ing? I've gotten so many amazing letters and tweets from fans saying, 'I didn't have the courage to tell my parents, but I had you to fall back on.' I want to create a support system."
As Nicki Swift previously reported, pansexuality is defined as an attraction to someone regardless of their gender identity or biological sex. In recent years, a number of other celebs have come out as pansexual, including the likes of Miley Cyrus, Jazz Jennings, and, most recently, Janelle Monáe. 
"Being a queer black woman in America, someone who has been in relationships with both men and women, I consider myself to be a free-a** motherf**ker," Monáe told Rolling Stone in April 2018. Explaining that she initially identified as bisexual, the "Make Me Feel" singer added, "But then later I read about pansexuality and was like, 'Oh, these are things that I identify with, too.' I'm open to learning more about who I am."