Kim Zolciak Calls It Quits With Kroy Biermann After 11 Years Of Marriage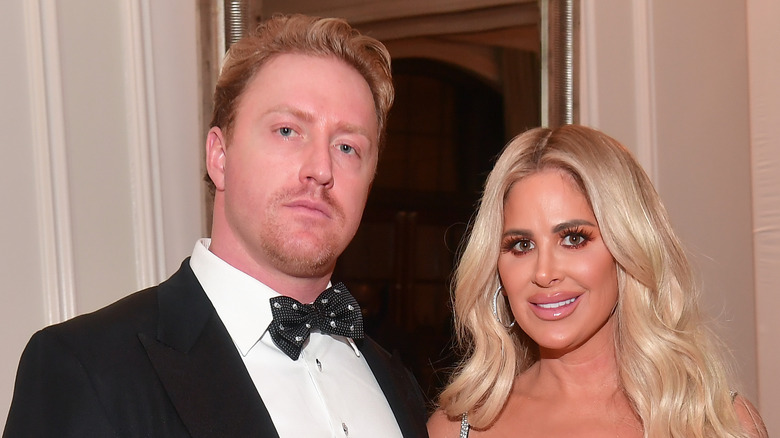 Prince Williams/Getty Images
Kim Zolciak and Kroy Biermann have had a rough go at things since the football player was dropped from the Buffalo Bills team in 2016. Since then, there's been talk that the married couple was not seeing eye-to-eye. "Kim and Kroy don't know where he'll end up next and it's putting a lot of pressure on them. They have six kids, so uprooting everyone isn't the easiest. Things aren't the greatest for them right now," a source told Life & Style (via Radar Online).
In February, TMZ reported that Zolciak and Biermann's Georgia home was in foreclosure after defaulting on their $1.6 million loan and would be auctioned off the following month. Their daughters, Brielle and Ariana, denied the foreclosure claims, telling reporters they were still living at home. Later that month, their five-bedroom Alpharetta house was taken off the auction block and a source told People, "The couple has taken the action to clear this up." Another source previously shared, "[Zolciak] is telling everyone this is a misunderstanding and is being sorted out. She's not moving." Amid their financial woes, Zolciak and Biermann took another hit and they are now walking away from their 11-year marriage.
Kim Zolciak's marriage isn't her only problem these days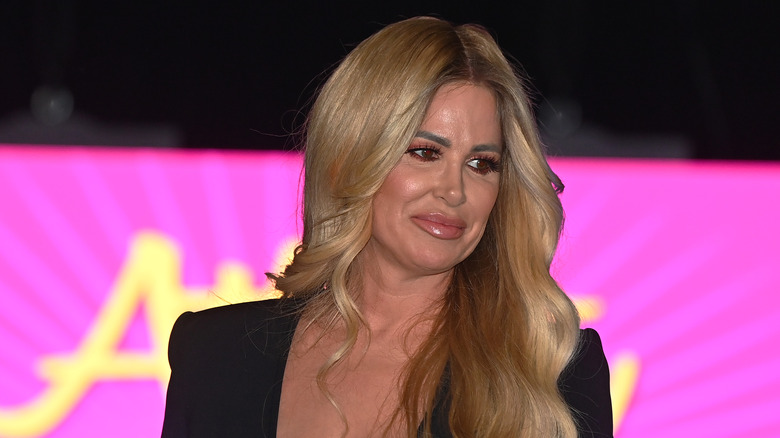 Paras Griffin/Getty Images
Kim Zolciak has officially filed for divorce from Kroy Biermann, according to TMZ. According to legal documents, the pair has been separated since April 30, as she claims their marriage is "irretrievably broken with no hope of reconciliation." Zolciak is requesting primary physical custody of their six children and joint legal custody. The "Tardy for the Party" singer is also asking for spousal support and has plans to legally change her name back to Zolciak.
The motion for divorce comes on the heels of even more financial trouble for the former couple. TMZ broke the news on May 8 that the "Don't Be Tardy" stars owe more than $1 million in back taxes, starting from 2013, as well as $15,000 to the state for unpaid taxes in 2018. Zolciak was also ordered to pay American Express more than $215,000 after being sued in 2018 for not paying her credit card bill, Radar Online reported in February. Biermann was served with the legal papers in their home, but Zolciak ignored the lawsuit and failed to show up to court. A judge granted American Express a default judgment and the reality star will now be forced to pay $215,822 to the credit card company. With her financial issues and a divorce looming, hopefully Zolciak won't be tardy with any more legal documents.