Kim Zolciak And Kroy Biermann Can No Longer Conceal Their Financial Nightmare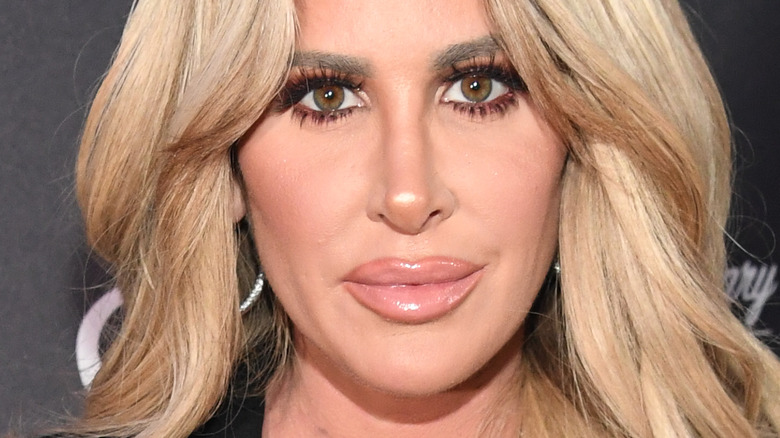 Paras Griffin/Getty Images
Kim Zolciak has come a long way in the world of reality television, starting on "The Real Housewives of Atlanta" before nabbing her show, "Don't Be Tardy." Through it all, fans saw the reality star live a lavish lifestyle, which only seemed to pick up when she wed her husband, former NFL player Kroy Biermann. According to Celebrity Net Worth, the outspoken reality star is worth somewhere in the ballpark of $500,000. Radar Online reported that Zolciak raked in a pretty penny for starring on her family's hit reality show, "Don't Be Tardy," sharing that she earned $125,000 per episode and $1.5 million for a season. Not too shabby if you ask us! She also promotes products on Instagram occasionally, and while we're unsure of the amount she gets per post, we know influencers can earn a lot by sharing products with followers. We also can't forget about Biermann and his ability to make big bucks like his wife. During his short-lived career in the NFL, Biermann also raked in a lot of dough and Over the Cap reports that his contracts over the years totaled a little north of $14 million.
Their incomes earned them a huge Georgia mansion featured on Bravo that comes complete with a man cave, study, and a candy cane room. Page Six reported that the home boasts six bedrooms and nine bathrooms, as well as 6,000-plus square feet of living space. But, it looks like the home won't be theirs for much longer. 
Kim Zolciak and Kroy Biermann's home set to hit the auction block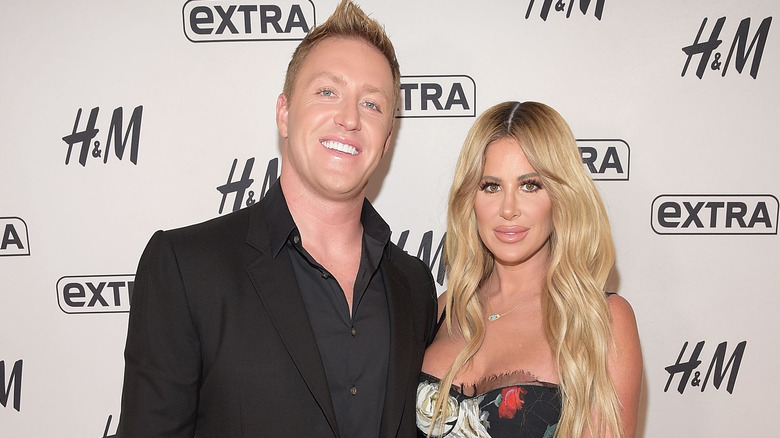 J. Kempin/Getty Images
Things are not looking good for Kim Zolciak, Kroy Biermann, and their massive Atlanta estate. Fans have caught glimpses of the couple's enormous abode on their hit show, and there's no doubt that it screams LUXURY. However, the pair seems to have run into quite a bit of trouble. Fox Business reports that their mansion has gone into foreclosure and is set to go up for public auction on March 7. Ouch. Documents released by the Fulton County Courthouse reveal that Zolciak and Biermann previously tried to save their home in 2012 when they took out a loan for $1.65 million.
To make things worse, the outlet shares that Biermann also denied the rumors that she was selling her home on social media. "Okay you guys, my house has not sold for $257,000," she told fans. "If you guys think I would let my home that we've put millions and millions of dollars into go for $257,000, you're an idiot, okay? For real." She also told her "haters" that she would leave when she wanted to, but it looks like it's not on her own terms.
In any case, it seems the pair are still enjoying their time at home until they get the boot. According to Page Six, Zolciak posted a video of Biermann vacuuming the house in his undies in February. Hey, at least it will be clean for the next owners.