Robert De Niro Quietly Welcomes His Seventh Child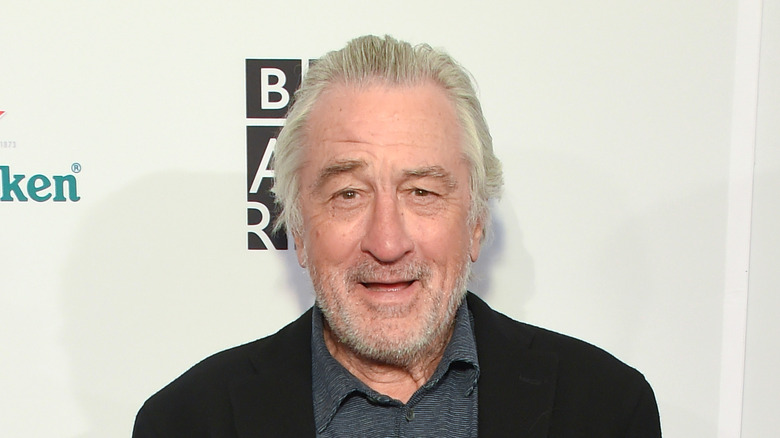 DFree/Shutterstock
Robert De Niro played a stern dad in "Meet the Parents," but he's actually a softie when it comes to his kids. The proud father and grandfather told People in 2020, "For my kids, I tell them, 'If you want to be an actor or you want to do this or that, that's fine as long as you're happy. Just don't sell yourself short.' That's the most I would say — push yourself a little more and reach for what you really think it is you want to do. Don't be afraid."
At the time, he had six kids with three different partners, and four grandchildren. His oldest is Drena, whom he adopted when he married her mother, Diahnne Abbott in 1976. Together, they welcomed their son, Raphael in November 1976. After divorcing Abbott, De Niro had twin boys Julian and Aaron in 1995 with his then-girlfriend, Toukie Smith, whom he split with in 1996. The "Taxi Driver" actor married Grace Hightower the following year and they share their son Elliot and their daughter Helen.
On his large brood, De Niro shared, "I love my children, just being with them. It's not easy. Sometimes it's fun and you love your kids, and sometimes you want to kill them! Then, when you have the good moments, you forget about the ones that weren't good," per Us Weekly. The actor apparently loves being a father and he just revealed that he has expanded his family.
Robert De Niro casually slipped in during an interview that he just had a baby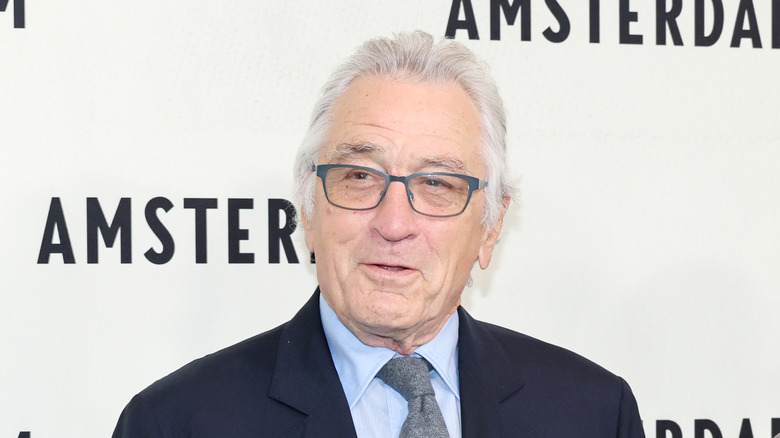 Dia Dipasupil/Getty Images
Robert De Niro is not much for fanfare. While discussing his new movie "About My Father" with ET Canada, the interviewer mentioned that the 79-year-old was a father of six and he asserted, "Seven, actually. I just had a baby." He shared that he doesn't like being stern with his children but sometimes finds that he has "no choice," adding, "You always want to do the right thing by the children and give them the benefit of the doubt but sometimes you can't." Now that his second-youngest is 11, De Niro stated, "[Helen], she gives me grief sometimes and I argue with her. I adore her, but, you know. And my youngest now, that'll be more to come. But, that's what it is."
While De Niro didn't name the mother of his newborn, he has been linked to Tiffany Chen since 2021. The two were seen holding hands and sharing a smooch in the south of France. De Niro and Chen met on the set of "The Intern" in 2015, where the martial artist played a Tai Chi instructor. The couple was seen most recently in April leaving a restaurant in Los Angeles and it looked as if Chen had a baby bump. It looks like congratulations are in order for De Niro and the new mother of his child.