Are Taylor Hale And Joseph Abdin From Big Brother Still Together?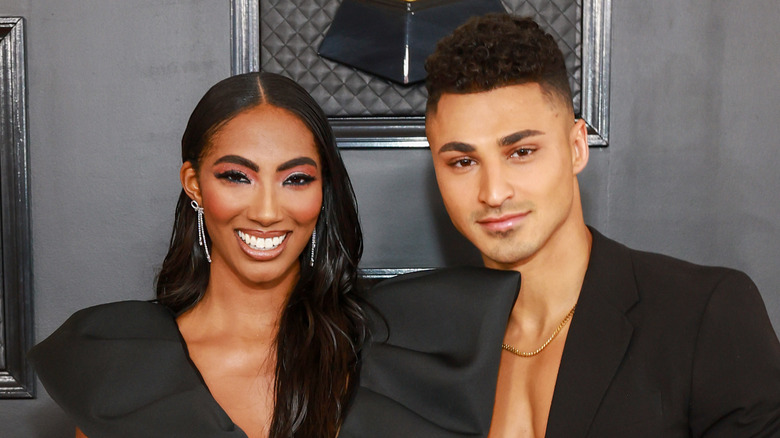 Matt Winkelmeyer/Getty Images
The "Big Brother" house has a reputation for being ground zero for many "showmances," a.k.a. on-screen romances. In the case of Season 24 winner Taylor Hale and last-minute-replacement-houseguest Joseph Abdin, the two were "just friends" during the competition, with Abdin even sticking by Hale's side when she was initially alienated by the rest of the house. They teamed up in the dominating Leftovers Alliance, but Abdin ultimately fell victim to the Dyre Fest split-house twist and became a member of the jury. Overcoming the odds, the 2021 Miss Michigan pageant winner went on to snatch the $750,000 grand prize, plus another $50,000 for being voted America's Favorite Player during Season 24.
It wasn't until after they left the "Big Brother" house that Skid and Fancy officially began dating. After much fan speculation, Hale and Abdin confirmed to People in November 2022 that they had kissed on Season 24's finale night, and a relationship developed from there. The reality couple walked the red carpet together at the 2023 Grammys in February. They also volunteered together in Honduras at the end of February alongside two of their castmates, as captured by Us Weekly. Unfortunately, there is a heartbreaking update to the couple's relationship status.
Taylor Hale and Joseph Abdin announced 'Jaylor' split
Reality caught up to Taylor Hale and Joseph Abdin after they left the "Big Brother" house, and although they dated for six months, Jaylor sadly announced their split. On April 19, the beauty queen posted a statement to her Instagram story, which the personal trainer and lawyer reposted. "Joseph and I have made the decision to love and support one another as best friends going forward," she wrote. "We recognize what's best for both of our futures at this time."
Us Weekly learned that the breakup was due to the strains of a long-distance relationship. While the Florida State University graduate has settled in the Sunshine State, Hale wasn't ready to make it her permanent home. Michigan is her home state, and her duties as a former Miss Michigan and career as a TV personality take her from D.C. to Arizona.
"This decision was made with lots of love, care, and acknowledgment of how special our relationship is to the both of us," Hale continued on her Instagram story. "Ain't no love lost over here! We will always be part of each other's lives. Whether platonic or romantic we are, and always will be, Jaylor."
Both Taylor and Joseph are making the most of life post-Big Brother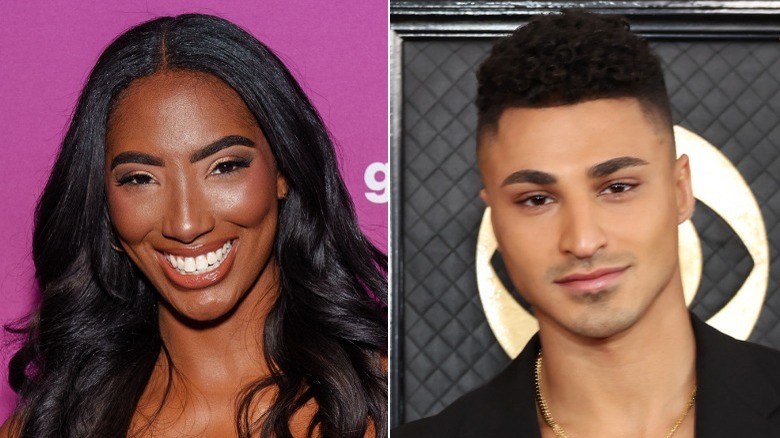 Amy Sussman & Josh Brasted/Getty
We all know that being on a reality TV show opens up your name to a national audience, and most castmates are wise to take advantage of the exposure for projects of their own. After her win, Season 24 winner Taylor Hale got to bring along Joseph Abdin and fellow houseguest Monte Taylor to appear as guests on the soap opera, "The Bold and the Beautiful." In an October 2022 interview with Us Weekly, Abdin expressed interest in acting in the future but explained that he was deciding to try to balance his newfound "Big Brother" opportunities with his legal aspirations. That month, the aspiring lawyer signed a contract with the modeling agency NV Models and Talent.
Of course, Hale is continuing to live out her reign as the latest and first-ever African American winner of the U.S. version of "Big Brother." "Every Black woman that has come to me, especially ones that have been fans of the show for a long time, they'll say something very specific in their personal lives where they saw their lived experience in the Big Brother house," she explained to Hollywood Life in November 2022. "That was my whole reason for coming into the game, to prove we deserve to be here. The impact that can happen on one person is so much greater than what I ever expected."