Lena Dunham Shares Body Positive Message On Social Media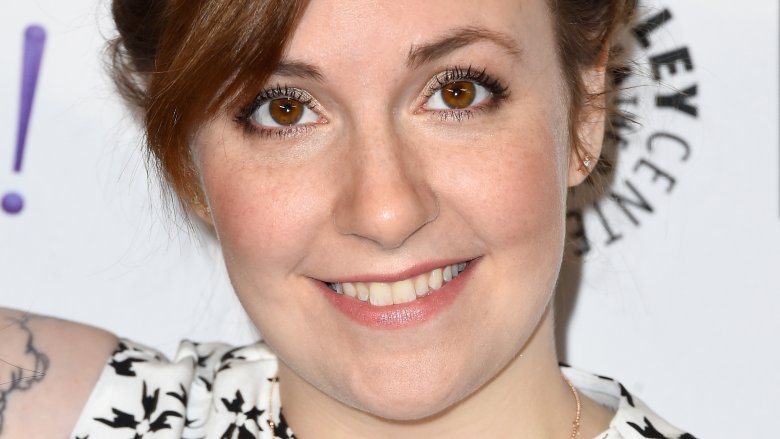 Getty Images
Lena Dunham has no time for body-shaming.
On Tuesday, July 10, 2018, the Girls creator took to Instagram to share a body positive message with her fans.
"On the left: 138 pounds, complimented all day and propositioned by men and on the cover of a tabloid about diets that work. Also, sick in the tissue and in the head and subsisting only on small amounts of sugar, tons of caffeine and a purse pharmacy," Dunham captioned side-by-side transformation snapshots of herself, which were respectively taken in April 2017 and earlier this week.
She continued, "On the right: 162 pounds, happy joyous & free, complimented only by people that matter for reasons that matter, subsisting on a steady flow of fun/healthy snacks and apps and entrees, strong from lifting dogs and spirits." 
This isn't the first time the 32-year-old has spoken out about body acceptance. As Nicki Swift previously reported, Dunham faced major backlash after debuting her noticeably slimmer figure in the spring of 2017. "I had this experience of my body changing and suddenly I got all these people being like, 'You're a hypocrite, I thought you were body positive. I thought you were a person who embraced bodies of all sizes,'" she said on The Ellen DeGeneres Show at the time. 
Dunham, who has always been open about her struggle with endometriosis, a disorder in which the tissue that is supposed to line a woman's uterus instead grows outside of the organ, went on to note that "as a woman in Hollywood, you just can't win."
The Not That Kind of Girl author, who split from longtime boyfriend Jack Antonoff in January 2018, recently revealed that she'd undergone a total hysterectomy late last year to relieve severe pain associated with her longtime battle with the disease.
These days, the writer-actress thankfully seems to feel both happy and healthy. "Even this OG body positivity warrior sometimes looks at the left picture longingly, until I remember the impossible pain that brought me there and onto my proverbial knees," Dunham concluded her recent social media post. "As I type I can feel my back fat rolling up under my shoulder blades. I lean in."