Lena Dunham Shares Body Positive Message With Nude Instagram Photo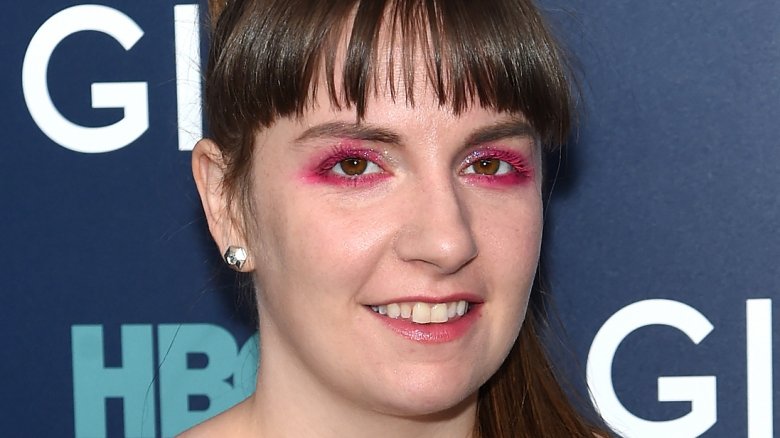 Getty Images
The Girls star is no stranger to nudity—in fact, she's embraced it. 
Posting a naked photo on Instagram—with her private parts strategically covered by pear and honey pot emojis, of course—Lena Dunham shared her journey in self-acceptance and body positivity with her 3.3 million followers.
"I spent so many years loving my body but thinking it wasn't lovable by others," she wrote, "its sole purpose was to be fodder for jokes."
The 31-year-old, who suffers from endometriosis, continued, "I performed the insult so no one else could. I don't regret any of it- that's my art and that was my truth- but now, at age 31, having been through hell and back with my health and other people's perceptions of my physicality, I feel deeply comfortable with the idea that this pear-shaped pot of honey is equally good for making people laugh and laying out like a Suicide Girl circa 2004."
"Love it all," Dunham concluded.
Dunham's spoken out about body acceptance before. In March 2017, she explained that she doesn't care what anyone has to say about her looks. "I feel I've made it pretty clear over the years that I don't give even the tiniest of s***s what anyone else feels about my body," she stated. "I've gone on red carpets in couture as a size 14. I've done sex scenes days after surgery, mottled with scars."
She went on, "I've accepted that my body is an ever changing organism, not a fixed entity- what goes up must come down and vice versa. I smile just as wide no matter my current size because I'm proud of what this body has seen and done and represented."
Never be ashamed of your weight or your size, ladies—and gentlemen, for that matter. But if you need help, all you have to do is look to Dunham. She's wise beyond her years.