Lena Dunham Shares Health Update From Hospital Bed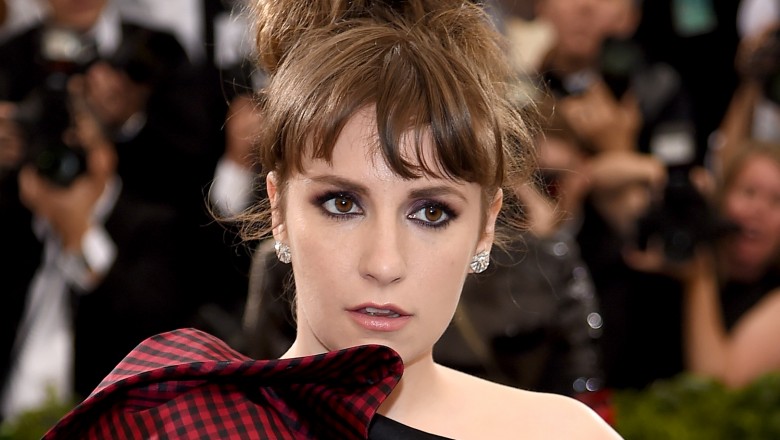 Getty Images
Just a few days after she was rushed to the hospital during the 2017 Met Gala, Girls (2012-17) star Lena Dunham is opening up about just what prompted the emergency visit.
Posting a photo of herself in a hospital bed, Dunham explained that "complications arose from [her] most recent endometriosis surgery."
"Thank you for all the love & concern that's been pouring in since Tuesday," Dunham wrote. "Although I'm much healthier than I was a year ago, complications arose from my most recent endometriosis surgery."
After acknowledging her privilege of being able to seek medical help during a time when many American women cannot, Dunham went on to comment on the strength of women who live with chronic illnesses like endometriosis. "I also want to remind all the women suffering from chronic illness that we aren't weak- quite the opposite, actually," she stated. "We do our jobs with skill even when we're struggling. We care [for] families even when we can hardly care for ourselves. We serve major face on a red carpet when we feel like lying face down would be more appropriate."
"I'll always be proud of those Met Gala pics," the 30-year-old added, "not just because I felt beautiful, surrounded by art and magic, hugging my best friend tightly, but because they're evidence that women contain steely multitudes."
"Everyone who's anyone knows that if you can battle chronic illness there's nothing you can't take on," she concluded.
Dunham has been public about her battle with the painful disorder for years, having been hospitalized several times in the past. In her memoir Not That Kind of Girl (via the Huffington Post), she likened the pain she felt from endometriosis to feeling like "someone had poured a drop of vinegar inside of [her], followed by a sprinkle of baking soda."
"It bubbled and fuzzed and went where it would," she added.
Not long before the Met Gala, Dunham appeared to be feeling much better. On April 14, 2017, Dunham revealed that she was endometriosis-free after having surgery. Though, she noted, the disorder could potentially return at any time.