Candice Swanepoel Slams Critics Shaming Her Post-Baby Body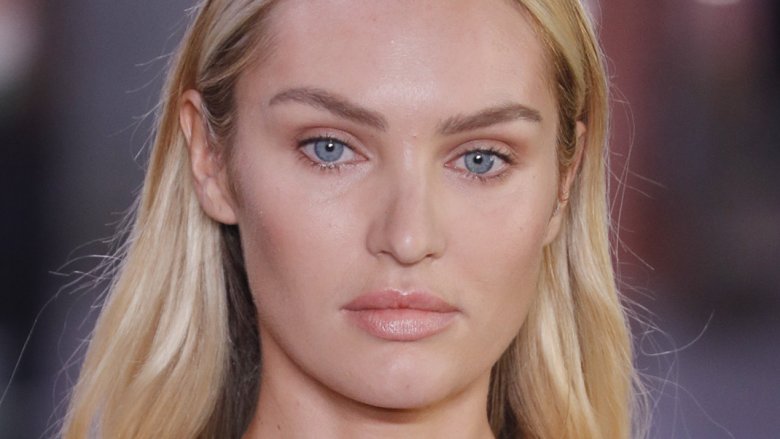 Getty Images
Candice Swanepoel has no time for body-shaming.
On Wednesday, July 11, 2018, the Victoria's Secret model took to her Instagram Stories to hit back at online trolls criticizing her post-baby body.
"This is me 12 days after having my son. If you have something bad to say about it... Check yourself," she wrote, captioning a pair of paparazzi snapshots of herself wearing a bikini at the beach. "Society can be so cruel to one another. Beauty standards are sometimes impossible for women these days. I am not ashamed to show my post-partum tummy, I am proud actually. I carried my son for nine months in there, I think I've earned the right to have a little tummy. Is it because I'm a model? We are normal people too, so let me enjoy the beach in peace please."
As Nicki Swift previously reported, Swanepoel, 29, welcomed her second child with fiancé Hermann Nicoli in mid-June 2018. The proud parents, who became engaged in August 2015 after 10 years of dating, also share son Anacã, who was born in October 2016.
In another recent post, featuring photos of the mom-of-two showing off her baby bump, Swanepoel wrote, "I don't have to hide my stomach just because people have unrealistic standards of women. We create life... What can you do? Ladies, we are all in this together, be kind to each other." Well said!
The South African model isn't the only star to recently share body positive messages with their fans. On Tuesday, July 10, Lena Dunham spoke out about body acceptance while sharing side-by-side transformation pics of herself, which were respectively taken in April 2017 and earlier this week.
"On the left: 138 pounds, complimented all day and propositioned by men and on the cover of a tabloid about diets that work. Also, sick in the tissue and in the head and subsisting only on small amounts of sugar, tons of caffeine and a purse pharmacy," the Girls creator, who had debuted her noticeably slimmer figure in the spring of 2017, wrote in the caption. Thankfully, Dunham, who has long been open about her struggle with endometriosis, seems to feel happier and healthier these days, as she continued, "On the right: 162 pounds, happy joyous & free, complimented only by people that matter for reasons that matter, subsisting on a steady flow of fun/healthy snacks and apps and entrees, strong from lifting dogs and spirits."