What Tom Cruise And Kelly McGillis' Relationship Was Like On The Set Of Top Gun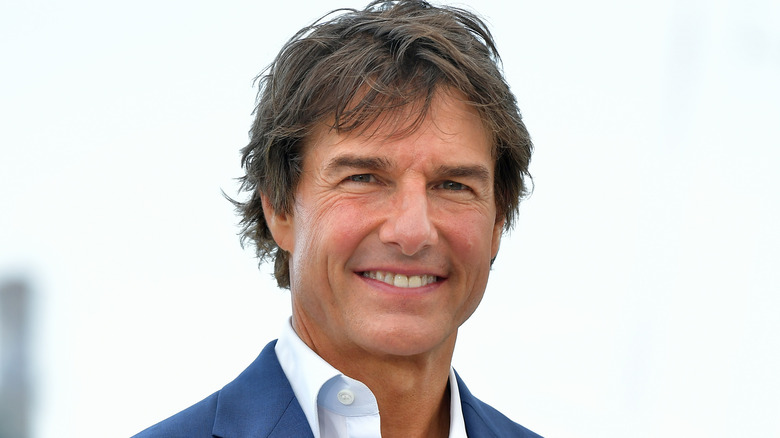 Dominique Charriau/Getty Images
Tom Cruise charmed his way into the hearts of many after he starred as Maverick in the 1986 film, "Top Gun." In the movie, the daring and adventurous bad boy sparked a relationship with one of his teachers, played by Kelly McGillis. The chemistry between the two radiated off the screen as their steamy romance had people convinced the two were a real-life couple.
Many even questioned the status of their relationship years after the movie was released. McGillis shared that she constantly interacts with "Top Gun" fans asking where Cruise is. She told The Guardian, "They come in asking, 'Where's Tom?' And I say, 'I don't know. I guess he's somewhere else.' And they say, 'Well, aren't you married?' I mean, these are adults, for Christ's sake. I have to say to them, 'That was a movie – it was fake.'" Clearly, their on-screen chemistry was out of this world, but was their relationship as strong off-screen? Apparently so.
McGillis has detailed how close the entire cast was and compared the experience to "being at camp," per Movie Talk (via Yahoo). She said, "Well, we had a lot of partying going on after work. You can imagine -– yeah we just all hung out together and went to the driving range and did things...We just had a good time." And as for her relationship with Cruise, the actor has continuously shared how amazing the "Mission Impossible" actor was on set.
Tom Cruise and Kelly McGillis' relationship soared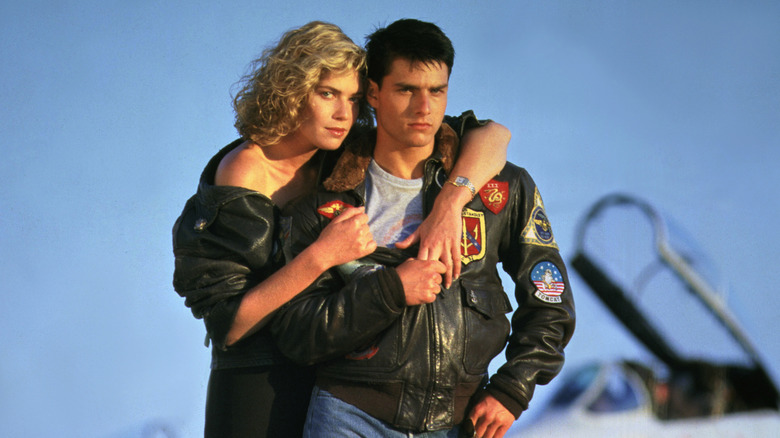 Sunset Boulevard/Getty Images
There have been plenty of instances where actors were totally repulsed by their co-stars, but Tom Cruise and Kelly McGillis did not have that problem. Instead, their friendship soared on-set and on film, and McGillis would be the first to admit it. The actor has gushed about her "Top Gun" co-star on several occasions. In her interview with Movie Talk, she shared, "I think Tom is terrific. He's the sweetest guy. He is very genuine and sincere and respectful. And I just loved working with Tom. I think he is wonderful."
Cruise was even a part of some of McGillis' highlights on the set, especially when filming got frustrating. She told Entertainment Tonight, "We had to get this one shot by an airplane and it was at golden hour, and I remember going back to that friggin' tarmac about 120 times (laughs)...So I do remember that and I just remember working with Tom — he's such a kind and generous and respectful person, he was just lovely to work with."
While they didn't fight like their iconic scene in the film, some fans thought that the romantic plot line between Cruise and McGillis was unnecessary. Even though the "Mission Impossible" actor once agreed, in an interview with Roger Ebert, the star noted that he never blamed McGillis herself. Cruise only praised his co-star, calling her a "fantastic actor." Their friendship was stronger than ever on-set, but with the latest sequel, things might have changed.
Kelly McGillis wasn't asked to be in Top Gun: Maverick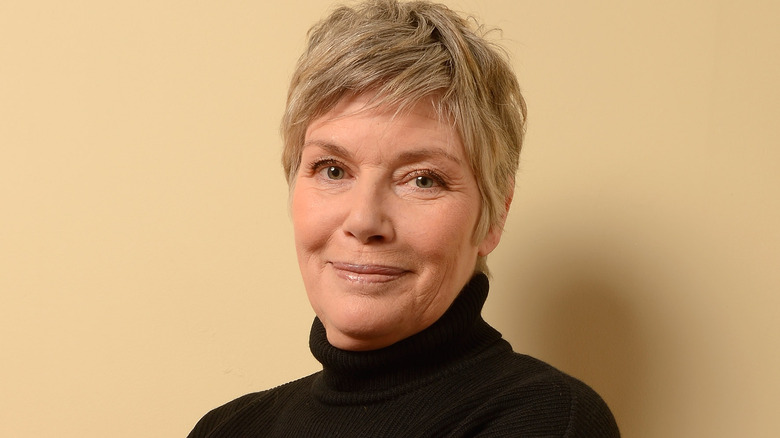 Larry Busacca/Getty Images
You are truly a rarity if you are one of the few individuals who has not seen "Top Gun: Maverick." The sequel to the original 1986 film, "Top Gun," was a smash hit, despite it missing an important character. Fans of the original movie will notice that Kelly McGillis did not return as Tom Cruise's love interest in the sequel. Instead, she was replaced by Jennifer Connelly, who played Penny Benjamin and was briefly mentioned in the first film.
According to Insider, the director of the sequel, Joseph Kosinski, never considered bringing back McGillis. He shared, "Those weren't stories that we were throwing around. I didn't want every storyline to always be looking backwards. It was important to introduce some new characters." But, McGillis isn't convinced. The "Top Gun" actor revealed to Entertainment Tonight that she thinks she wasn't asked to return because of her looks. She said, "I'm old and I'm fat, and I look age-appropriate for what my age is. And that is not what that whole scene is about."
Not only did McGillis lose her iconic role in the sequel, but she also lost her friendship with Cruise. When asked if she keeps in touch with anyone from the film, she revealed, "Movies are odd things. I don't really keep in touch with anybody. I think I've spoken to a couple of people occasionally, but the truth is, movies are very odd work situations..."