The Romance Rumors That Surround Blackpink's Jennie And BTS' V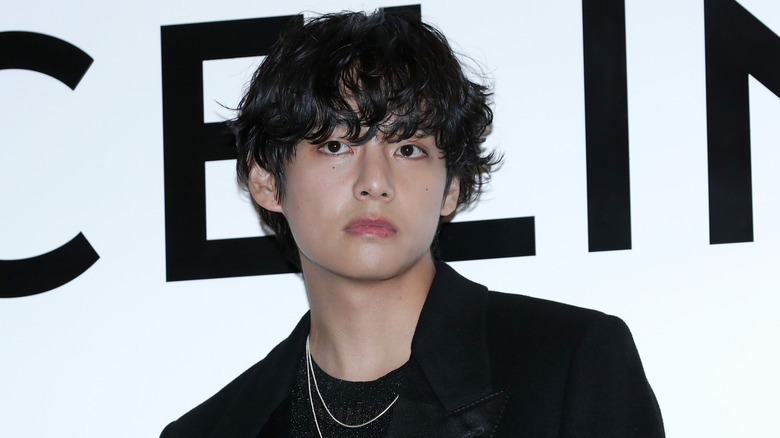 Han Myung-gu/Getty Images
BTS and Blackpink are arguably two of the most popular K-pop groups at the moment — or perhaps even in history. Both groups have left indelible marks in the global music industry with their notable achievements, with BTS becoming the first Korean group to reach No. 1 on the Billboard Hot 100 and the first K-pop act to snag multiple Grammy nominations. Meanwhile, Blackpink has also made significant strides in the Billboard charts and are an indomitable force on YouTube, having been the first-ever K-pop group to reach a whopping 2 billion views for a single music video.
Both groups are powerful as collective entities, but their members as solo figures are just as influential. BTS members RM, Jin, Suga, j-hope, Jimin, V, and Jungkook's solo endeavors, which include solo albums and ambassadorships for luxury brands, have been amassing widespread success since the group announced their hiatus, while Blackpink members Jisoo, Jennie, Rosé, and Lisa have been killing it with their individual projects as well.
Despite all of them being public figures, their private lives have been notoriously kept under wraps. Aside from the content they put out on social media, fans are not privy to what's happening behind closed doors, so no one has no clue who they're dating — or even if they're dating in the first place. And so when rumors surfaced that V and Jennie were an item, you best believe that the news broke the internet. But is there any truth to it?
When did the Jennie and V dating rumors start?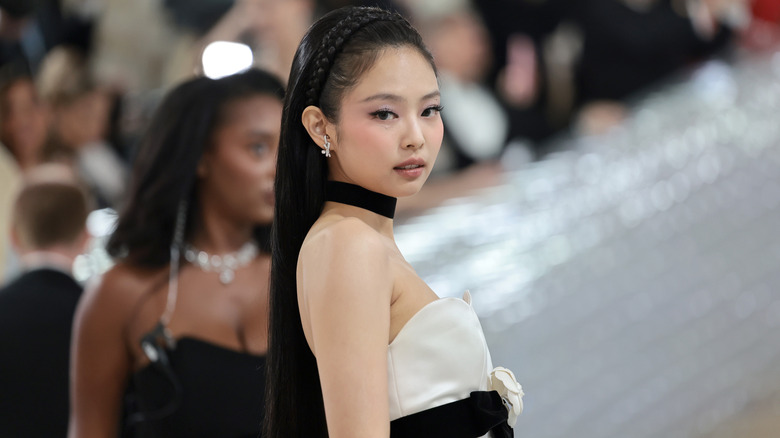 Jamie Mccarthy/Getty Images
It all started with an accidental Instagram follow. In December 2021, when BTS members got public Instagram accounts for the first time, fans were taken by surprise when V followed Jennie, making the Blackpink star the only non-BTS member in his following list. Shortly after, the "Dynamite" singer took to the fan platform Weverse to ask fans how to remove the "recommended" feature on Instagram. "Is there a way to get rid of the 'recommended' friends list here on this Insta thing?.... It's a scary app," he wrote in Korean, as noted by All Kpop, seemingly insinuating that the follow was not intentional.
Dating rumors between the two died down shortly after, but come May 2022, photos of them together began popping up online from an unidentified source, igniting the speculation once more. As pointed out by the South China Morning Post, pictures of the rumored couple going on vacation and hanging out at what appeared to be each other's homes made rounds on the internet, leading many to believe that they were more than just friends. Then again, since none of the photos circulating came from V and Jennie themselves, fans also questioned their authenticity. Others wondered if the images had been lifted from their private accounts without consent.
Jennie and V's rumored relationship was never confirmed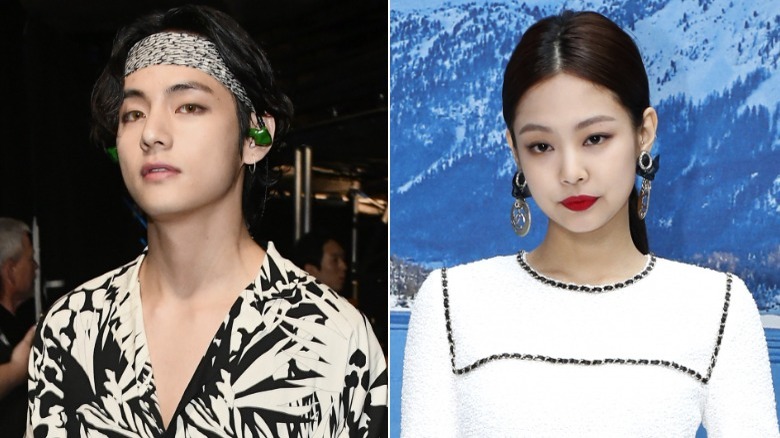 Frazer Harrison & Bertrand Rindoff Petroff/Getty & undefined
Even though the romance rumors between BTS' V and Blackpink's Jennie were the only thing that fans could talk about for months, there wasn't any confirmation or downright denial from the two camps. YG Entertainment, Blackpink's label, however, issued a statement that was murky at best: "We have nothing to say [regarding this matter]," they wrote, according to Soompi. "We will inform you if we have a different response to share." On the other hand, Big Hit Music, BTS' label, remained mum the entire time, raising fans' suspicions even more.
The good news is YG Entertainment made the necessary steps to crack down on whoever might be spreading the private photos, declaring that they are going to hold them liable for distributing content that made Jennie the subject of online ridicule. "Photos that were circulated online were illegally released, regardless of the intentions behind them and without the consent of the individual involved," they noted in a statement (via BBC). If they were to find out the perpetrator, they said that in an effort to protect their artist, they are going to take "all possible legal action without any leniency to prevent further damage in the future."