Meghan Markle's Father Thinks She's 'Under Too Much Pressure' From Royal Family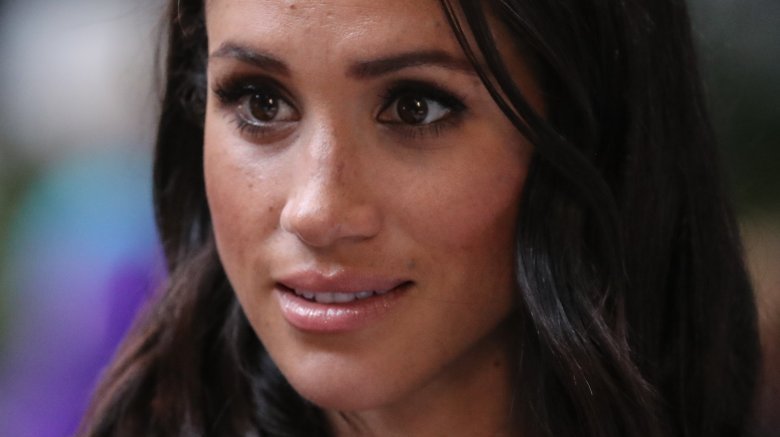 Getty Images
Meghan Markle's dad is speaking out.
On Sunday, July 15, 2018, Thomas Markle revealed that he's concerned with how his famous daughter is adjusting to life as a new British royal during an exclusive interview with The Sun.
"My thing about my daughter right now is that I think she is terrified," he told the gossip rag. "I see it in her eyes, I see it in her face and I see it in her smile. I've seen her smile for years. I know her smile. I don't like the one I'm seeing now. This one isn't even a stage smile — this is a pained smile."
While revealing that he hasn't spoken with his daughter since the day after the royal wedding, Thomas added, "It really worries me. I think she's under too much pressure. There's a high price to pay to be married to that family." He continued, "My message [to her] would be, 'I love you, I miss you, I'm sorry for anything that went wrong.'"
Markle, 36, and husband Prince Harry, 33, tied the knot on Saturday, May 19, 2018, at St. George's Chapel at Windsor Castle. As Nicki Swift previously reported, Thomas, who faced a media storm surrounding staged paparazzi photos the week of the couple's big day, was unable to travel to the U.K. for their wedding after undergoing heart surgery just days before. Meanwhile, Thomas' ex and Meghan's mother, Doria Ragland, was famously the only member of their daughter's family to attend the ceremony. Since then, the duchess has allegedly shut her mother out.
Thomas' latest interview comes days after former Suits actress reportedly told a well-wisher in Ireland that she misses acting on the popular USA series. However, until now, the royal newlywed seemed to be settling into her new role just fine. According to an Entertainment Tonight source, she previously gushed about married life during a royal engagement in June. Calling the prince the "best husband ever," she reportedly said that being married is "wonderful," before adding, "I'm really enjoying it."