How Scottie Pippen Really Lost So Much Of His NBA Fortune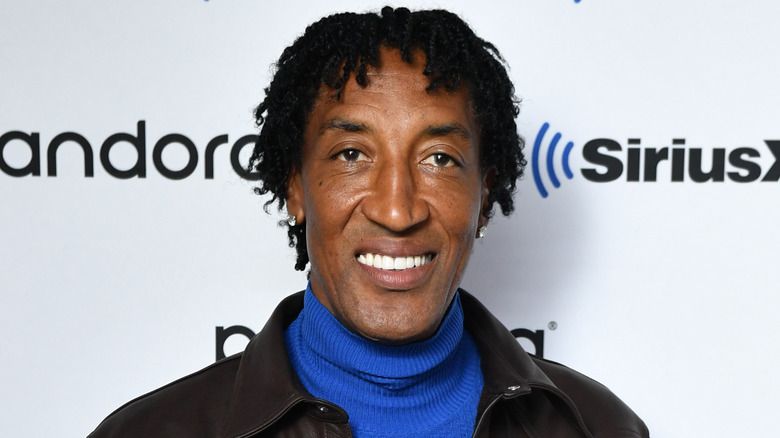 Noam Galai/Getty Images
Scottie Pippen made nothing but net during his time in the NBA, but when it came to his finances, he was missing all the shots. Getting drafted into the NBA is the ultimate dream for any aspiring basketball player. Not only do you get to play on a professional level, but it tends to come with a lot of cash. However, many athletes are poorer than you may have thought. Either because they spent their money on lavish possessions or made poor investments — as is the case with Pippen, who stumbled with his finances after leaving the NBA.
In the NBA, the Chicago Bulls small forward was an all-star player with an all-star salary. According to Marca, Pippen made $110 million during his time in the league. And that doesn't even take into consideration all the sponsorships and partnerships he may have had on the side. Fan Buzz notes that the athlete participated in endorsement deals with McDonald's, Coca-Cola, Frito Lay, and much more — which surely helped pad his pockets even more. 
But money comes and goes, and for Pippen, it just kept disappearing. 
Scottie Pippen got involved with a shady financial advisor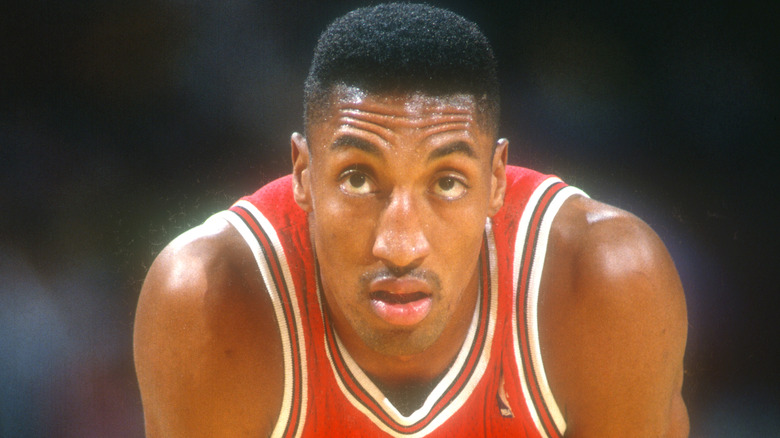 Mitchell Layton/Getty Images
Scottie Pippen said goodbye to $20 million of his fortune after a financial advisor did the former NBA star dirty. According to the Chicago Tribune, as Pippen was nearing the end of his NBA career, he invested over $20 million of his wealth with Robert Lunn, a financial advisor recommended by his teammates. Unfortunately, not long after, Pippen and his wife learned that Lunn had taken advantage of their investment. 
In 2014, the Pippens took Lunn to court, where they revealed in a letter how they found out about his deceitfulness. They shared, "Our accountant notified us that there was reason to believe Mr. Lunn had taken our investments and committed bank fraud. To learn that such a substantial amount of our earnings were in the hands of a criminal was so disturbing. We felt violated and betrayed." Lunn reportedly had forged Pippen's signature and authorized a loan, which the Chicago Bulls star had no idea about.
After two years in court, Lunn was sentenced to three years in prison. Although it wasn't as long of a prison term as prosecutors hoped for, Lunn was still required to "forfeit $2.7 million and pay an additional $1.5 million in restitution." The financial advisor got off pretty easy in retrospect because he only had to pay $400,000 back to Pippen — a significant loss for the NBA player as he had invested over $20 million.
Scottie Pippen's terrible financial decisions led to a yard sale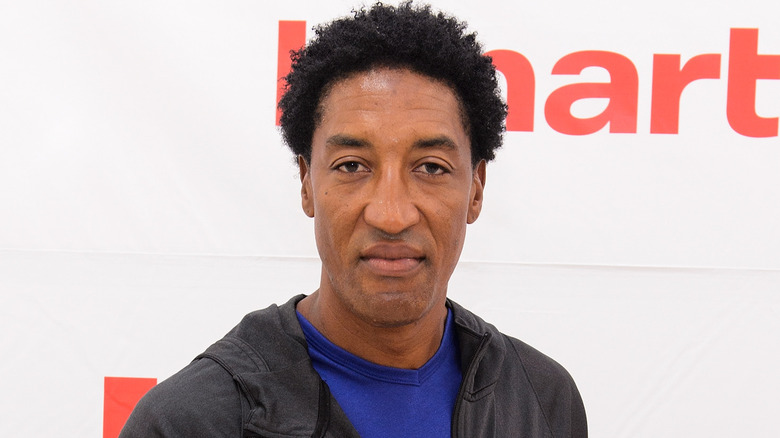 Daniel Boczarski/Getty Images
Scottie Pippen didn't just make one terrible financial decision, but a series of them. According to Home of Playmaker, in 2002, Pippen purchased a private jet for $4.3 million. This purchase, although extravagant, isn't uncommon among celebrities. But where Pippen messed up was that he didn't take it for a test drive. The outlet revealed, "The jet not only couldn't fly but needed $1 million in repairs to function properly. That was more than 20% of the cost of the jet itself." Pippen went to court over the situation but was only awarded $2 million. 
Again, in 2007, Pippen made another terrible decision after he sold his home for much less than he had paid for it — and left many of his belongings behind. According to Yahoo Sports, the new owners of the basketball players' home decided to have a yard sale after they bought the property. People lined the streets in New Jersey to get the best deal on some of the Chicago Bulls stars' belongings. But, many saw better yard sales in their neighborhood than at Pippen's house. Unless you were an avid collector of beanie babies and used DVDs, there wasn't much that people were interested in. Today, Sportsskeeda claims the NBA player is worth roughly $20 million, a far cry from the $110 million he earned in the league.