Here's How Much Scottie Pippen Is Actually Worth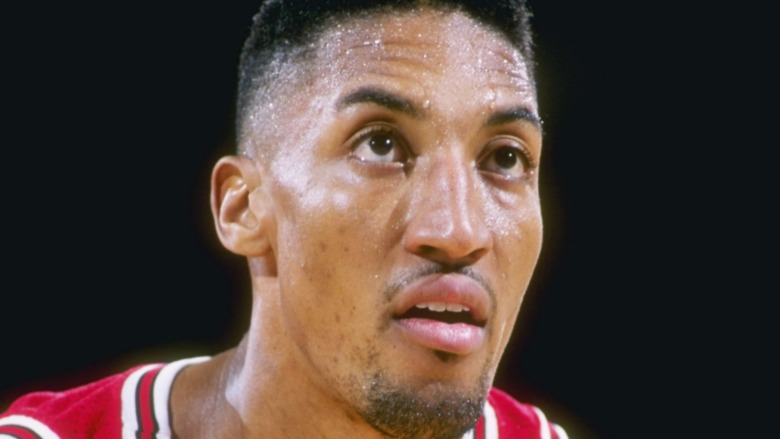 Tim Defrisco/Getty Images
Professional athletes typically get paid pretty handsomely. When it comes to legendary athletes like Scottie Pippen? Forget about it. Pippen became a household name back in the '90s during the heyday of the Chicago Bulls, when he played alongside Michael Jordan and Dennis Rodman and won six championships. According to his bio on the Bulls' official website, Pippen "is regarded as perhaps the best individual defender in NBA history." One of the NBA's all-time leaders in steals, Pippen was a seven-time NBA All-Star, winning the title of All-Star MVP in 1994. In 2005, the Bulls retired his number 33, cementing his status as a city legend.
The '90s Bulls reentered the spotlight in 2020 when ESPN released The Last Dance, a documentary miniseries about Jordan's last season with the team. A hot topic of the series was Pippen's contract; although his Bulls' bio says he was "the complement to Michael Jordan," he was being paid significantly less than Jordan — and even some others on the team (via Fox Business).
So how much did Pippen end up making during his prime? And how much is he worth now?
Scottie Pippen initially signed a bad deal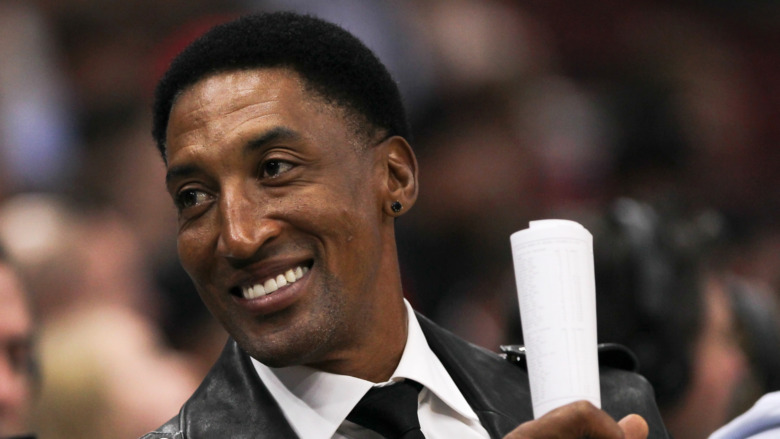 Dylan Buell/Getty Images
According to Celebrity Net Worth, Scottie Pippen is currently worth $20 million. While that seems like a comfortably large sum of money, let's dig a little deeper.
Fox Business reports that during the 1997-98 season, Michael Jordan made $33 million — substantially more than Pippen's current net worth — while Pippen was paid just under $2.8 million, making him the sixth highest-paid player on the Chicago Bulls. This was because in 1991, Pippen signed a seven-year deal with the Bulls worth $18 million. His agents at the time advised him not to sign the contract. Even the Bulls' then-owner Jerry Reinsdorf claims he told Pippen during negotiations it "was a longer contract than I thought was smart with him." Pippen signed the contract anyway, primarily to ensure security for his family, per Fox Business.
Down the line, though, Pippen became frustrated with the terms of his deal, especially considering how well he performed. In 1997, Pippen held off on having surgery until the new season was about to begin, in hopes of forcing the Bulls' management to re-examine and renegotiate his contract. No new negotiation happened, but after the season, Pippen was traded to the Houston Rockets, where his salary ballooned to $11 million, per Basketball Reference. By the end of his basketball career, Pippen had amassed a total $109 million in the NBA, per Celebrity Net Worth — ultimately out-earning Michael Jordan by more than $6 million.