Tichina Arnold's Daughter Alijah Kai Is Following In Her Mom's Footsteps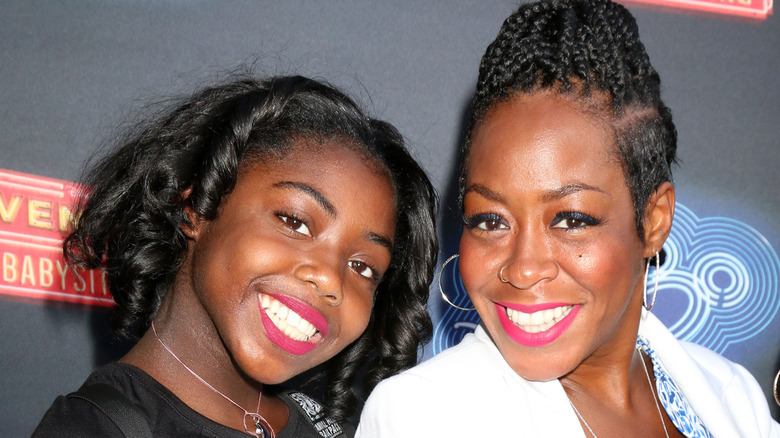 Kathy Hutchins/Shutterstock
Tichina Arnold has a child who, like her famous mom, possesses a knack for the arts. In a 2016 chat with Black Enterprise, Arnold stated that her career as an actor had been going on for over three decades. "I started in show business at the age of 11, so every mistake I've made prepared me for my career in the entertainment industry," Arnold said. When touching upon her personal life, the "Everybody Hates Chris" alum said, "My greatest triumph: having my daughter."
Arnold further opened up about her daughter, whose name is Alijah Kai, during a 2008 Essence interview. At the time, Alijah was still a toddler. "It's so funny. After having Alijah, who's 3 going on 30, I said to myself, 'I'm a grown a** woman. I don't have time for any kind of foolishness — it's all about her and my career,'" she said. Additionally, the entertainer explained that Alijah "[had] pretty much grown up on the set of ['Everybody Hates Chris']" up to that point. In the years after this, Alijah would show an interest in following in her mother's footsteps.
Alijah Kai has a passion for performing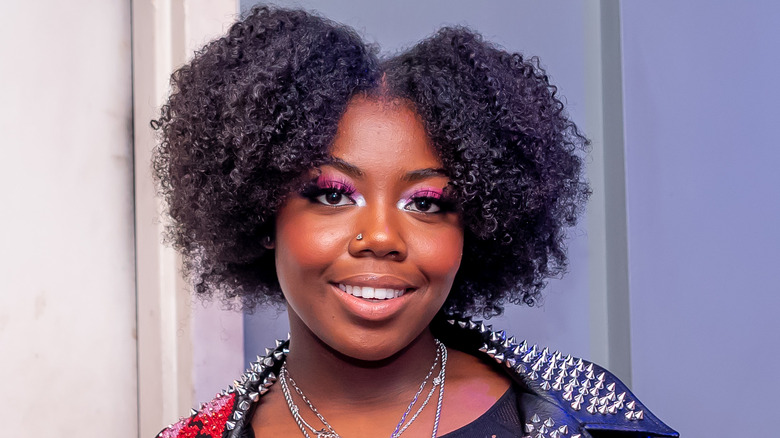 Carol Lee Rose/Getty Images
Alijah Kai, the daughter of Tichina Arnold, is a multitalented entertainer. Back in November 2021, a YouTube video posted by musician Stevie Mackey showed Kai belting out a moving version of the Tevin Campbell track "Can We Talk." Then, in June 2022, Kai announced the upcoming release of her first-ever single, "Ultimatums," on her Instagram. The song was released later that month and has since garnered a positive response from listeners. On the song's YouTube posting, one fan commented, "I love this song !! I got this on Apple Music so I wanted to find more of your music! GO HEAD GIRLLL!!"
Kai has ventured into acting and has made appearances in various projects, including the series "Survivor's Remorse" and the recent 2022 film "The Sound of Christmas." Additionally, she actively maintains a TikTok account, where she has amassed a following of over 200,000 people. On her Twitter profile, Kai shared exciting news about her upcoming music release — an EP she is working on independently. She expressed the challenges of working on this project alone, writing, "Working on this EP by myself is NOT easy," in a tweet dated February 25. That same day, she eagerly shared her enthusiasm with her followers, saying, "I just want to perform my heart out. I can't wait for y'all to see my performance skills." As she pursues her aspirations in the entertainment industry, Kai draws inspiration and support from her celebrity mother.
Tichina Arnold is 'fully supportive' of Alijah Kai's dreams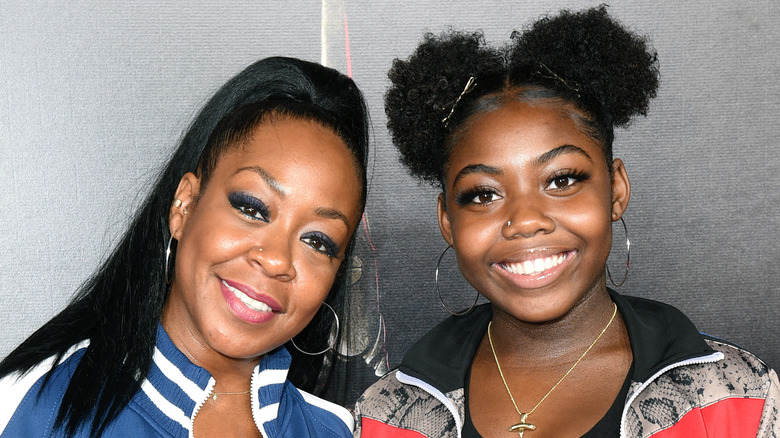 Joshua Blanchard/Getty Images
Tichina Arnold is a proud mom to her daughter, Alijah Kai. "The Neighborhood" star revealed in an interview from October 2022 that Kai realized she wanted to be a professional vocalist at the age of 13, and Arnold was ready to back her up from day one. "I always wanted my daughter to sing because I loved singing, but there was never any pressure for her to pursue music, so when she decided to become a singer, I was fully supportive and got a team for her," Arnold said to Girls United.
Arnold and Kai have collaborated in the past, including when Kai was on a 2008 episode of "Everybody Hates Chris" as a toddler. More recently, the two have publicly performed together. In December 2022, Arnold shared a clip via Instagram of herself and Kai singing "This Christmas" at The Hollywood Christmas Parade. To celebrate Kai's 19th birthday in March 2023, Arnold again took to social media, writing to her daughter, "You sing. You dance. You act," before adding, "Enjoy your Life baby girl. The world is yours." When she stopped by "The Kelly Clarkson Show" in 2020, Arnold described her heartfelt love for her daughter. " ... She's that one person that I would die in the blink of an eye for," Arnold said. "So it's motherhood first, and then everything else."