Arnold Schwarzenegger Admits His Lingering Love For Ex-Wife Maria Shriver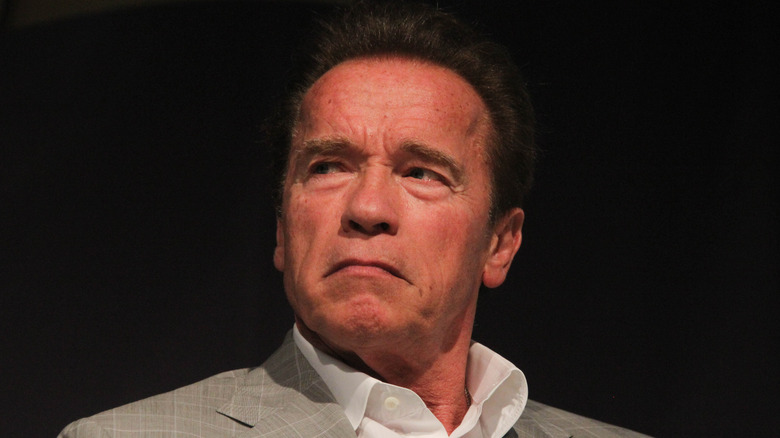 Andre Luiz Moreira/Shutterstock
Arnold Schwarzenegger still has serious feelings for his ex-wife. However, they're unlikely to reunite after the shocking long-term affair and resulting pregnancy that caused Schwarzenegger and Maria Shriver's divorce. As an actor and politician, the former governor of California was consistently in the media spotlight for two decades. But nobody was prepared for Schwarzenegger's love life to become the punchline of jokes and the subject of lurid international tabloid covers. That's precisely what happened in 2011, though, after the Los Angeles Times broke the sensationalist news that Schwarzenegger had secretly fathered a child with a mystery staff member he'd been having an affair with for a decade.
The day after the LA Times story broke, RadarOnline revealed the true extent of the double life Schwarzenegger had been leading. The mystery woman was Mildred "Patti" Baena, the family's housekeeper, and their son together, Joseph Baena — who was often seen at family events — was 14 years old at the time. Mildred had worked for the Schwarzenegger family for 20 years and was close to Maria Shriver and the couple's four children.
Schwarzenegger publicly confirmed the story and apologized for the years of deception. "I understand and deserve the feelings of anger and disappointment among my friends and family," he announced in a statement to Reuters. "There are no excuses, and I take full responsibility for the hurt I have caused. I have apologized to Maria, my children, and my family. I am truly sorry." However, years later, Arnold Schwarzenegger admits his lingering love for his ex-wife Maria Shriver.
How to humiliate your wife and father a love child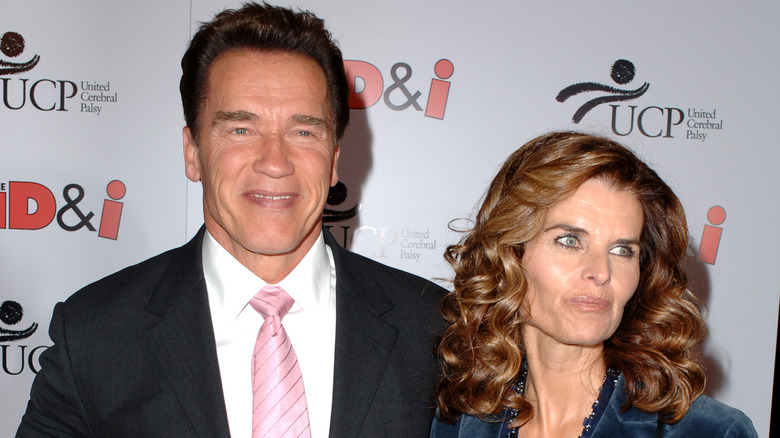 Steve Granitz/Getty Images
12 years after divorcing, Arnold Schwarzenegger still loves Maria Shriver — as he does his current partner — proving that the Governator still has lots of love to share. "I have a wonderful girlfriend, Heather Milligan, who is very successful. I'm really proud of her, and I love her," he told The Hollywood Reporter. "At the same time, I love my wife. She and I are really good friends and very close, and we are very proud of the way we raised our kids."
Arnold admitted things were "very difficult" at first. Still, they managed to put their issues aside for the sake of their children. "If there's Oscars for how to handle divorce, Maria and I should get it for having the least amount of impact on the kids," he said. "The sweetness and kindness you see in them, that's from my wife. The discipline and work ethic is from me." Some would argue that Shriver's stellar career in news journalism, which was achieved while raising four kids, also speaks legends of her work ethic.
Meanwhile, in the days following the Arnold-Baena affair story breaking more excruciating revelations came to light. RadarOnline reported that Baena was pregnant with their son while Shriver was expecting Christopher Schwarzenegger. And according to TMZ, she would wear Shriver's clothes and jewelry and ask her for love advice and pregnancy tips. Baena and Arnold would even have sex in the bed he shared with Schriver.
Older, smarter, wiser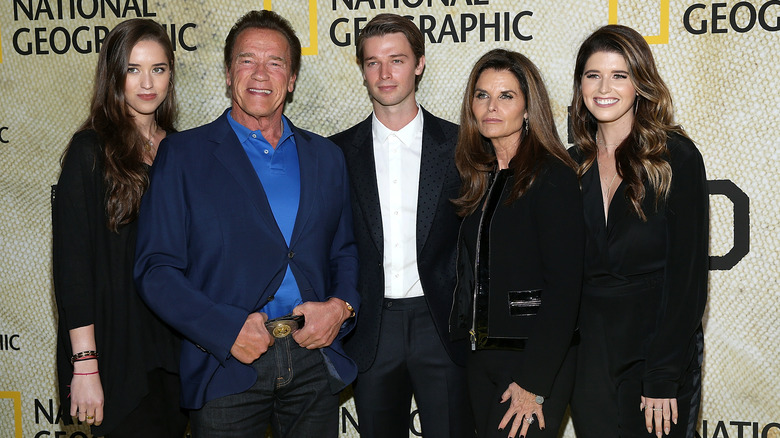 Phillip Faraone/Getty Images
After it was revealed Arnold Schwarzenegger cheated on her for a decade and fathered a secret love child, everyone questioned if Maria Schriver would stand by her man. Per Britannica, Schriver is President John F. Kennedy's niece, and there's a well-documented history of Kennedy women turning a blind eye to their husband's numerous affairs. Barbara Anne Perry wrote in her biography, "Rose Kennedy: The Life and Times of a Political Matriarch," that JFK's formidable mother "sought [solace from a] philandering husband in prayer, habitual shopping, travel, and medication." While author J. Randy Taraborrelli told People that Jackie Kennedy was fully aware of her husband's dalliances, which included Hollywood stars like Marilyn Monroe and Gene Tierney.
However, Shriver wasn't going to follow in the family's footsteps. She was done. According to TMZ, Shriver ended her 25-year-long marriage by filing for divorce in 2011. But it took until 2021 until it was finalized. TMZ claimed it took so long because despite Schwarzenegger and Shriver moving on to new pastures, there was "a lack of motivation and a very complicated property settlement agreement" to hash out.
"[The end of my marriage] was my f***up," Schwarzenegger admitted to The Hollywood Reporter. "It was my failure." He claimed to have changed with age. "I make mistakes. I behaved badly. All of those things I've addressed in the past. I feel bad about it," Schwarzenegger said. "But I cannot roll the clock back. I have to be careful and be wiser. I'm smarter. I'm more sensitive about other people's feelings."