Big Brother Star Natalie Negrotti Comes Out As Pansexual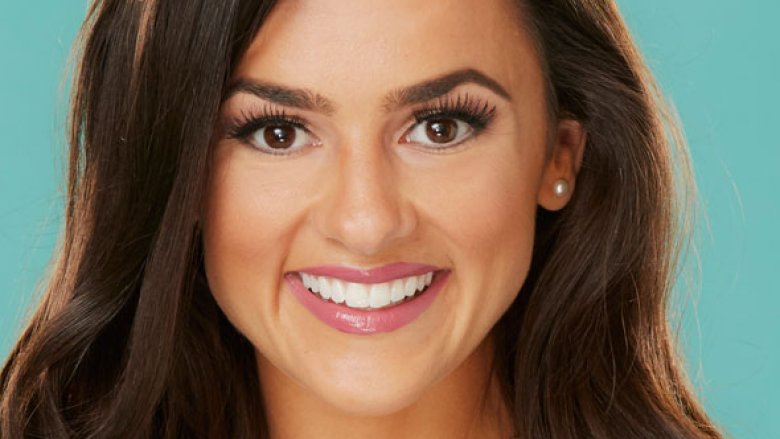 CBS
Big Brother alum Natalie Negrotti has officially come out as pansexual, following an alleged homophobic incident online with a former castmate.
On an episode of her current show, The Challenge: Final Reckoning, that aired on Tuesday, July 17, 2018, Negrotti revealed that she is pansexual — and, in a subsequent interview, she announced that she's in a relationship with a woman. "I am pansexual and I'm okay with that now," she stated in the episode, as reported by People.
Negrotti then claimed that her former The Challenge castmate Kaleigh Morris had outed her on social media while the two were starring on the show's previous season, Vendettas. "Kaleigh, she outed me for being a lesbian on Instagram," Negrotti shared. "I wasn't ready and I haven't even got the opportunity to tell my whole family. She just did it in a really malicious way and that's not fair to me. But I know that I'll never forget and I'll never be her friend."
After the episode aired, Negrotti took to social media to offer some insight on her decision to come out on TV. "I came out with my story to share my truth with those who are battling the same thing I did. Do not throw hate at anyone for their actions," the former NFL cheerleader tweeted out. "I wanted to use my platform to educate people who are not informed. Let's spread love and education not hate."
She then thanked both The Challenge and the show's network MTV for allowing her the opportunity to share her sexuality with the world "in a positive light."
Negrotti also opened up about what coming out meant to her. "Accepting myself as I was designed led me to the day I stopped trying to fit into a world that never really fit with me and gave me the chance to blossom into the person I am today," she wrote on Twitter, adding, "#selflove."
Negrotti continued to speak out about her experiences on Us Weekly's Watch with Us podcast. She said that, after Morris called her a "lesbian" on social media, she admitted she was hurt, as Morris had allegedly said it in a "really malicious way." Negrotti, who hadn't planned on coming out at the time and had not told her family about her sexuality yet, shared, "She outed me in a really aggressive way and kept going. It was really homophobic in a way. To me, that's getting gay shamed." She also noted that, as an alleged result of Morris' actions, she was bullied online for her sexuality.
"It's been a 28-year battle for me," Negrotti told the podcast. "I wanted to set a standard because you can't do that. There are so many teenagers and kids that commit suicide every year because they get outed inappropriately. She took something that was mine and made it her own, and she did it really in a nasty way." She continued, "Outing someone is not right and I want to set that standard ... I wanted to come out in the right way, I wanted to turn it into something positive so that viewers that are going through the same thing that I've gone through don't have to go through it for 28 years."
Negrotti also revealed that she's currently dating a woman, stating, "She's a really great fit for me, and she's really special to me."