Jon Gosselin Admits Sad Reality Of Relationship With Twin Daughters Mady And Cara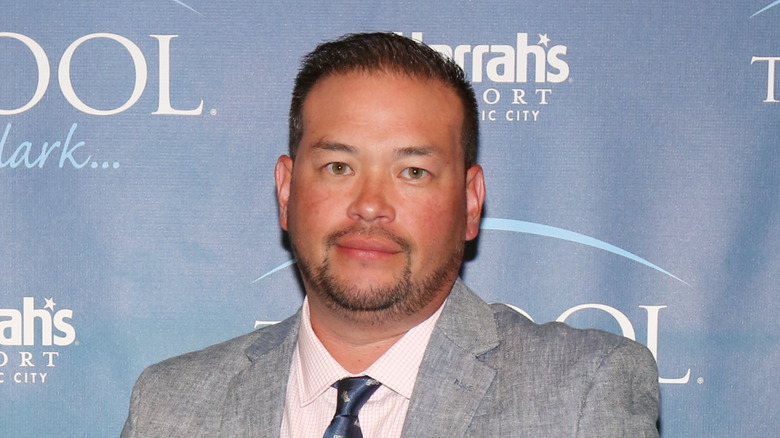 Tom Briglia/Getty Images
Jon Gosselin is opening up about the sad reality of his relationship with his twin daughters, Mady and Cara. The "Jon & Kate Plus 8" star has been estranged from his twin children since his divorce from his ex-wife Kate Gosselin, with whom he also shares sextuplets — Hannah, Collin, Leah, Joel, Alexis, and Aaden. Currently, Hannah and Collin live with their father, while the rest of the kids remain in their mother's custody. In 2018, Jon admitted that he doesn't speak to any of his children besides Hannah and Collin. "It's what the kids want to do," he said (via People). "If they don't want to talk to me, that's fine, as long as they keep up with their sibling connections."
Nevertheless, Jon has accused his ex-wife of alienating him from their kids, saying Kate was actively discouraging them from communicating with him. "I always wanted to talk to all of my kids but I didn't want to put them in an awkward position because Kate didn't want them talking to me," he told The U.S. Sun. He claimed that the kids only refused to speak with him so they could please their mom. "My kids are pleasers," he said. "But now they are adults they may not be influenced as much by her, and management and all those things. I hope now ... they may want to reach out." However, it seems that little has changed for the family as Jon remains estranged from his children, including the twins.
Jon hasn't spoken to Mady and Cara in nine years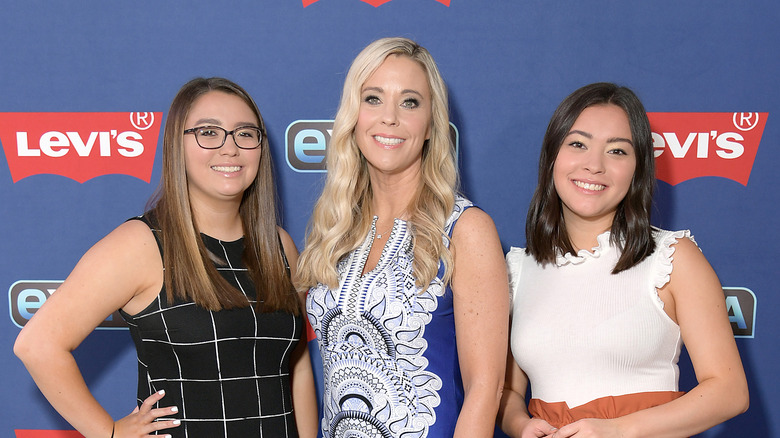 Michael Loccisano/Getty Images
Speaking to The U.S. Sun, Jon Gosselin revealed that he hasn't spoken to his twin daughters Mady and Cara in almost a decade. "The last time I spoke to Mady and Cara was 2014," he said of the twins, now 22. "I periodically text Mady and Cara to see if I get a response, and at this point, I've never heard from them." He added that he won't be attending his daughters' college graduations due to their current situation. The same goes for his other kids with Kate. "The last time I spoke to Alexis, Aaden, Leah and Joel was in 2018," he said. "Sadly I won't be attending [their] high school graduation [as well]."
The Gosselin twins have not spoken publicly about their father since 2016, when they aired their grievances against him in an exclusive interview with People. "He makes it seem like we're being kept from him, which is insane," Mady, then 15, said. "He should maybe spend some time thinking about why we don't want to see him, and maybe realize that if he ever does want a relationship with us, talking about us on TV is not the way to make that happen." For her part, Cara only said, "I wouldn't even know what to say about him." Despite being admittedly upset by the comments, Jon expressed his love for the twins in a statement to ET. "I love my children very much. I've always been there for them and I always will be."