Jon Gosselin Drops Bombshell Allegation Against Ex Wife Kate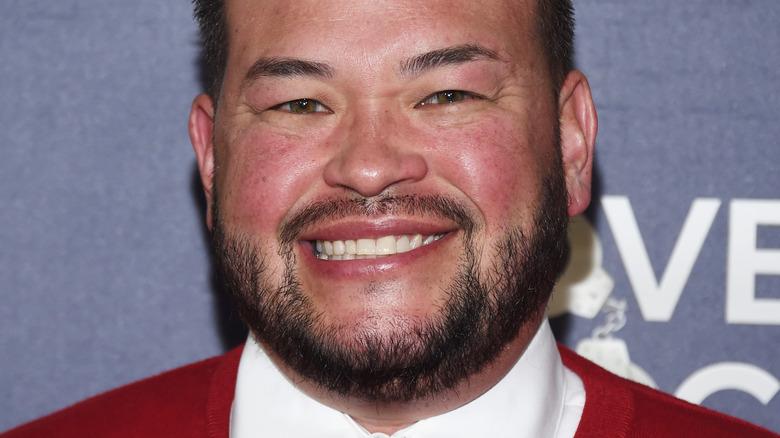 Amanda Edwards/Getty Images
Exes Jon and Kate Gosselin have been in the public eye ever since they became a reality TV cultural phenomenon with their 2007 show, "Jon & Kate Plus 8." Audiences became invested in Jon and Kate's marriage and their experiences raising their one set of twins — Cara and Mady — and their sextuplets — Hannah, Collin, Leah, Alexis, Joel, and Aaden. But sadly, just two years after the show began, Jon and Kate decided to get a divorce after being married for 10 years after rumors of Jon having an affair, per Us Weekly. The episode where Jon and Kate announce their plans to end their marriage received over 10 million in ratings for TLC, thus effectively ending "Jon & Kate Plus 8."
Kate continued the show as just "Kate Plus 8," but the messiness of their divorce turned the former couple and their family into complete tabloid mainstays. Kate admitted that she had a "sharp tongue" toward Jon at times, per Today, but Jon accused Kate of much worse — such as allegedly holding their son, Collin, in an institution until he could contact his father for help. Throughout the years, Jon and Kate have accused each other of abuse, affairs, and overall misconduct.
Unfortunately, the public family fighting continues to this day, and now Jon is lobbing another huge allegation at his ex-wife.
Jon Gosselin accused Kate of taking money from their children
Jon Gosselin is now claiming that his ex-wife, Kate, skimmed off a combined $100,000 from accounts that belong to their children. He discovered this after he got custody of their son, Collin, and their daughter, Hannah, and checked the balance of their trusts. Being on television, Jon and Kate Gosselin's children earned their own money from doing appearances and filming. In an interview with The U.S. Sun on August 18, Jon said that Kate took $50,000 each from both Collin and Hannah's money. In court documents received by the outlet from 2019, Kate defended herself by saying that the withdrawal was necessary for her "to survive," but Jon pointed out that Kate bought a $750,000 home that same year.
"It's disgusting and it's morally wrong," Jon shared to The Sun. "Parents are not supposed to withdraw any money from these accounts without permission and without drawing up paperwork that they will pay it back — but she has produced no paperwork and no payments have been made."
The former reality father added that the children will be seeking repayment and were disappointed to learn of the missing funds. InTouch has previously reported that both Hannah and Collin's relationships with their mother — who was described by a source as "not an easy personality at all" — have been strained ever since they chose to live with their father. As of this writing, Kate has not responded to the release of the court documents.