What We Know About Dennis Quaid's Political Views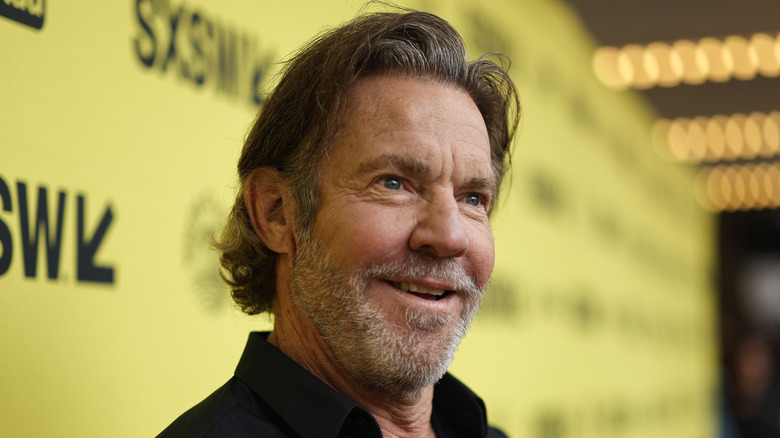 Frazer Harrison/Getty Images
Dennis Quaid isn't one to talk politics all the time, but he certainly doesn't shy away from the topic, either. In Hollywood, plenty of celebrities make their political affiliations well-known; some play campaign manager and back a certain politician in interviews, while others post about political figures on social media. In Hollywood, some actors play the role of a politician in either television or movies, but their "pretend" views in films don't always align with their feelings in real life.
Quaid is one of many celebrities who has played a politician in a movie, and he's done so more than once. In 2006, the star played the role of President Stanton in "American Dreamz." We're not going to lie — he can give a pretty convincing speech as a fake President. The star has also played a secret service agent who protects the President in the movie "Vantage Point."
Quaid once spoke with Entertainment Weekly about getting to play the role of a real-life politician — President Ronald Reagan. "I didn't understand why they were offering me Ronald Reagan, because I just didn't see it," he said of getting asked to play the former President in a biopic. "I admired him so much, and so I had a chill of fear go down my spine when I was offered it. That's usually kind of a sign that maybe I should do it, because it's out of my comfort zone." So, does that give a hint into Quaid's political views? It certainly seems so!
Dennis Quaid once praised former President Donald Trump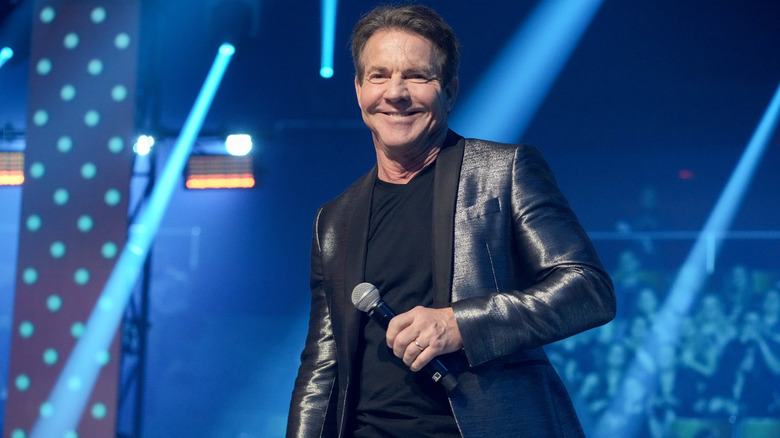 Jeff Kravitz/Getty Images
Typically, Hollywood tends to lean more to the left, but it seems as though Dennis Quaid doesn't follow the norm. At the peak of the COVID-19 pandemic, the actor gave an interview with The Daily Beast, where he gave his support to then-President Donald Trump and how he handled the pandemic when many other celebrities only offered criticism. "I think Trump, no matter what anybody thinks of him, is doing a good job at trying to get these states — and all of the American people — what they need, and also trying to hold our economy together and be prepared for when this is all over," he told the outlet.
Seeing as though his opinion may have been one of the more unpopular ones, Quaid added that he didn't "want to get into petty arguments about it." He also spoke about then-Governor, Andrew Cuomo. "Well, New York had a chance to buy thousands of ventilators at a very good price like two years ago, but I don't want to get into the finger-pointing because Cuomo is doing a great job out there working for the people of his state," the actor added. Of course, Cuomo was part of the Democratic party, unlike Trump.
According to the New York Post, Quaid also took part in a public service announcement in support of Trump amid the COVID-19 pandemic but defended himself on Instagram. "It was in no way political," he said in the short clip. 
Dennis Quaid claims that he's an Independent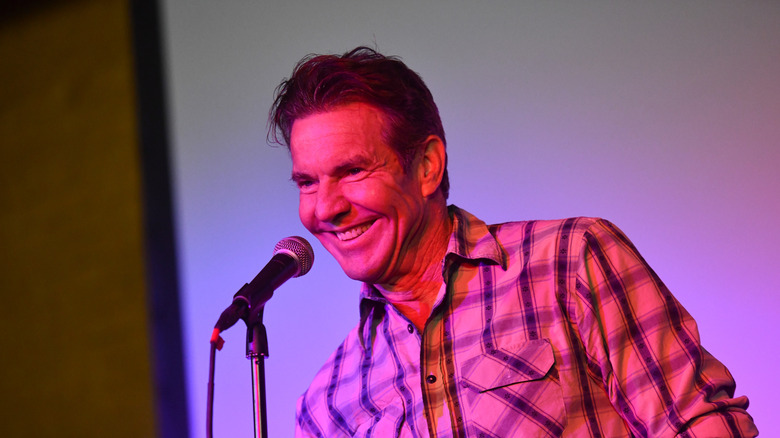 Scott Dudelson/Getty Images
Dennis Quaid has also shown that he seemingly tends to lean right even more in an interview with Fox Business. During the 2023 sit-down, Quaid spoke about how much California has changed since he moved there in the '70s and pleaded with filmmakers to head to Texas to shoot movies instead. Still, Quaid insisted that his decision to back right-learning Texas over blue-leaning California was not political. "I am an Independent; it's not really a blue or a red state issue; it's a business thing and bringing filmmaking back to Texas," he shared. He also stated that he's moved from California to Tennessee. Of course, Tennessee also tends to lean red.
In March, the "Parent Trap" actor also spoke on "Jesse Watters," where he spoke about his political affiliations — again insisting that he's an Independent and doesn't side with either political party. "Depending on which way the pendulum goes. I'm not really happy with the way the pendulum is right now," he told Watters. Quaid also stated that he thinks there's a lot of divide in the country at this time and he believes that Democrats and Republicans need to find a happy medium, though he doesn't think that will happen unless there's a big event. "It usually takes some kind of big thing like World War II really brought — you know we really got our act together when that came up," he said. What do you think about Quaid's political views?