What Jason Bateman And Laura Linney's Relationship Is Like In Real Life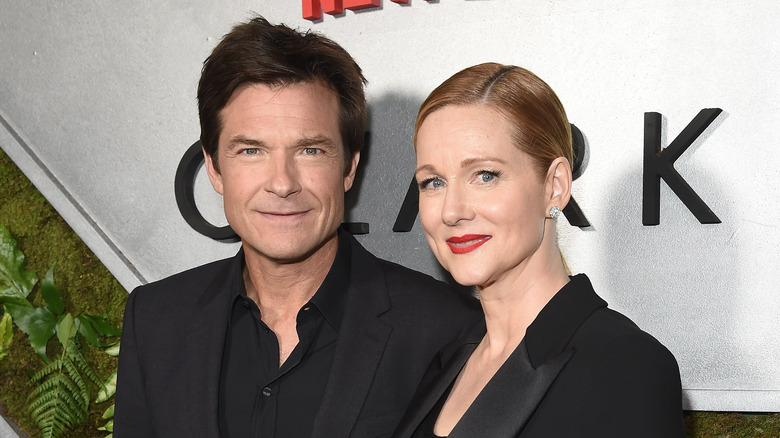 Gary Gershoff/Getty Images
Jason Bateman and Laura Linney were costars for years on a fan-favorite series. From 2017 to 2022, the two acted alongside each other in the Netflix hit show, "Ozark." While Bateman portrayed Marty Byrde, Linney took on the part of his onscreen wife, Wendy Byrde. Back in 2017, Bateman and Linney sat down for an interview with TVweb. During the chat, Bateman detailed the positive atmosphere of the "Ozark" set, which he attributed to the kind nature of its cast and crew members. "I think nice people get along, and we've got a whole set full of them there," Bateman said. "So it's a really nice environment."
Additionally, Linney opened up to Collider in 2017 about the things that got her interested in joining the cast of "Ozark." "When I got the script and read the script, you could see the potential not only for the character of Wendy, but for the narrative, as well," Linney said. "It just had tremendous potential." She went on to say, "I wasn't looking to do a series, but I've always really, really admired [Bateman]." The two had a smooth experience as they teamed up on set.
Former Ozark co-stars Jason Bateman and Laura Linney have spoken highly of each other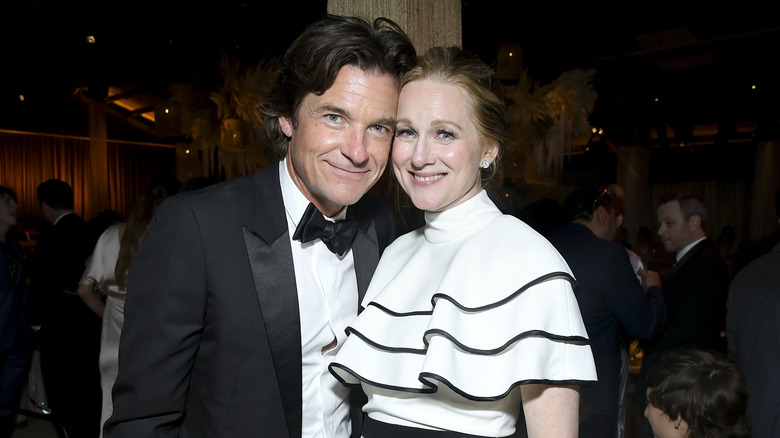 Charley Gallay/Getty Images
Jason Bateman and Laura Linney had a tight bond as "Ozark" costars. Aside from starring on the show, Bateman was also the executive producer and director of nine episodes of "Ozark." During a 2019 interview with GoldDerby, Bateman was asked about collaborating with Linney and their costar Julia Garner. When discussing Linney, Bateman mentioned the ease of communication between him and the "You Can Count on Me" actor.
"With Laura, there's a brevity of conversation. We finish each other's sentences," Bateman said. He later added, "Her taste is very much in line with mine. I rarely need to say a thing to her or wanna say a thing to her. She's got so many great ideas and self-directs." Linney spoke with journalist Larry King on "Larry King Now" in 2017 and revealed that she and Bateman were friendly before "Ozark." "I had met Jason several times. We're sort of fond acquaintances," Linney said. Furthermore, Linney praised Bateman's directing skills in a 2018 Emmy Magazine chat, per the Television Academy. "Jason is a great director. He's not just a good director. He's a really, really, really good director. He enjoys it, he's great with the crew, [and] he's great with the company." Following the end of the series, Bateman and Linney reflected on this chapter of their careers.
Laura Linney 'absolutely' would've continued starring opposite Jason Bateman for more Ozark episodes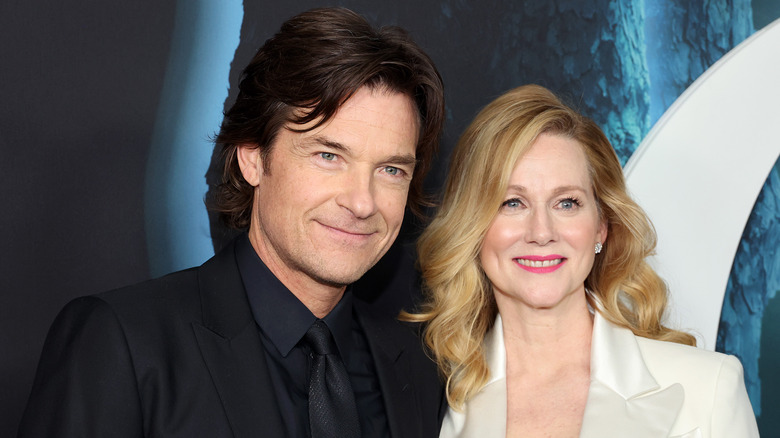 Cindy Ord/Getty Images
Jason Bateman and Laura Linney have completed their "Ozark" roles. The last episodes of the show aired in April 2022. In a 2022 Netflix "Farewell to Ozark" video, Linney voiced her sentiment that the connection of the "Ozark" crew would continue beyond filming the series. "These shows end, and people scatter," Linney said to her "Ozark" colleagues. "But ... in shows like this, there's an invisible string that sort of connects all of us." 
Linney was asked by Vulture in June 2022 whether she would have been open to continuing her role on the hit series, to which she responded, "Absolutely." "Everything about ["Ozark"] worked. All the right people were in the right positions. Everyone had a similar viewpoint. Everyone had a similar work ethic," Linney said before adding, "I miss it a lot." Bateman scored a Screen Actors Guild Award in February 2023 for "Ozark." In a moment from his speech, Bateman thanked Linney and other "Ozark" contributors. "Laura and Julia [Garner] and the rest of the cast taught me so much and made the show everything that it is," Bateman said, according to People. Since "Ozark," Bateman worked on projects like the 2023 film "Air." Linney's most recent production is "The Miracle Club," a movie that's set to debut in the summer of 2023, per Sony Pictures Classics.