Donald Trump Goes Low In Brutal Rant Against The View's Alyssa Farah Griffin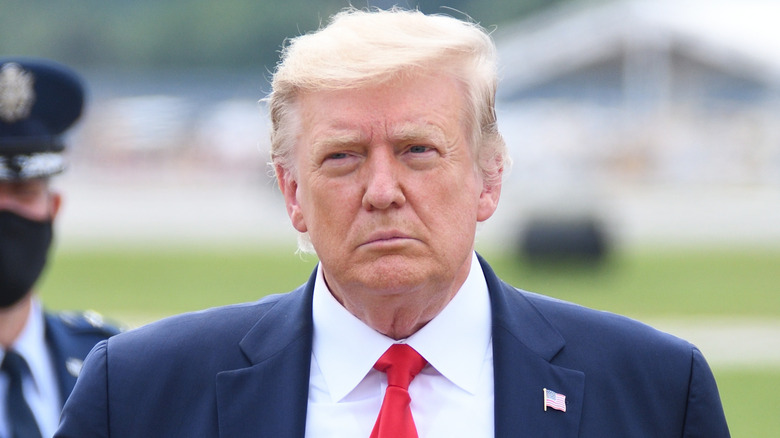 Evan El-Amin/Shutterstock
Former White House staffer Alyssa Farah Griffin and Donald Trump are at loggerheads! Earlier in May, Griffin weighed in on the former president's guilty verdict in the E. Jean Carroll sexual abuse and defamation case, adding that she was not surprised by the allegations. "I saw behavior and engagement with very young junior female staffers from the former president that made me uncomfortable," Griffin stated during an appearance on the Daily Beast's "The New Abnormal." Referring to the sexual abuse allegations, Griffin describes it as a pattern for Trump whom she accused of objectifying women. "I don't know if it was handled, but this is a man who does not respect women," she added.
More recently, while speaking about Trump's Town Hall broadcast on CNN, Griffin once again took aim at the former president, this time critiquing him for his controversial political alliances. "America got to see who he is last night: a ranting, raving lunatic, who sided with Vladimir Putin," Griffin said of Trump, per the New York Post. Now, the ex-president is firing back at his former aide, and in true Trump style, he is fighting dirty!
Donald Trump calls Alyssa Farah Griffin a 'loser'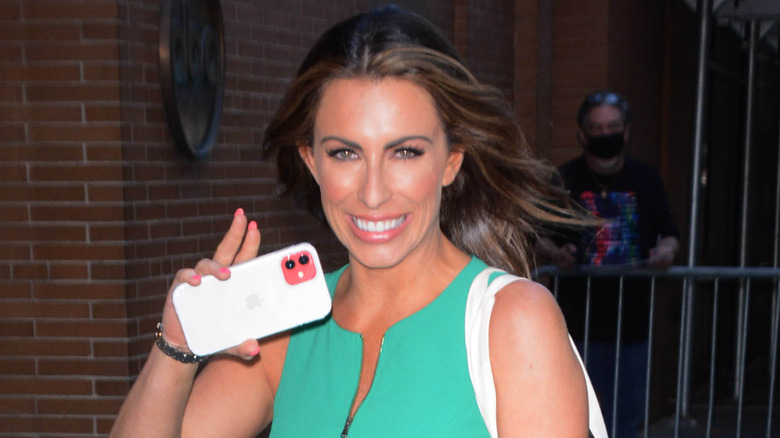 Patricia Schlein/star Max/Getty Images
Donald Trump will not go down without a fight! Taking to Truth Social on May 20, the former president called out "The View" co-host Alyssa Farah Griffin who, prior to her role at ABC, worked as Director of Strategic Communications for Trump during his presidency. "Backbencher in the Trump Administration, Alyssa Farah, like so many sleazebags, had only glowing reviews of the Trump Administration until long after she left," he wrote, per the New York Post. "A loser then and a loser now."
In a separate post, Trump described the television host as phony, suggesting that she might soon lose her job. "Word is that they are revolting at the 'View' and CNN, and want Farrah OUT! Much more to come," he wrote. "They won't be able to take the Radical Left Heat, just as CNN wants to fire the 'boss' because of the absolutely lovely Town Hall they just put on," he added seemingly referencing the massive viewership his 70-minute Town Hall broadcast amassed for the network.
According to The Hollywood Reporter, Trump's Town Hall reeled in more than 3 million viewers — the network's highest ratings in nearly 10 months. However, the broadcast ended up drawing a lot of backlash from fans who criticized CNN for giving Trump an audience despite being found guilty of sexual abuse and defamation against journalist E. Jean Carroll. For her part, Griffin remained silent on the May 22 episode of "The View," refusing to address her former boss' weekend tirade.