Mila Kunis Blames Herself For Nasty Breakup With Ex-Boyfriend Macaulay Culkin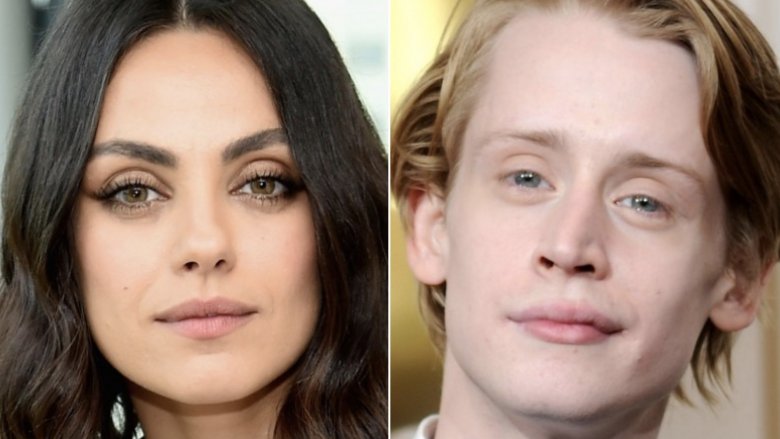 Getty Images
Hollywood actress Mila Kunis has admitted that she was in the wrong for how her split from ex-boyfriend and Home Alone star Macaulay Culkin went down.
Speaking with actor Dax Shepard on his podcast, Armchair Expert, Kunis opened up about her relationship with Culkin, whom she'd dated for eight years from 2002 to 2010. Describing their separation as "a horrible breakup," the Bad Moms star confessed, "I f***ed up."
Kunis continued, "I was an a**hole in my 20s and I'll be the first to admit it." But her realization that she had been in the wrong took a while for her to reconcile, as she said, "And that's something that took me a long time to come out and be like, 'Yeah, you know what, I was a d***,' and I accept it and I own it now."
Without going into the dirty details of the cause of their big breakup, Kunis vaguely shared, "And it's f***ed up what I did. It's f***ed up what I did and it's f***ed up how I did it." Following the experience, Kunis revealed that she took time to "figure [her]self out" when she was single once again, recalling how she thought, "I genuinely need to know why I did what I did, and, like, regroup myself as a human."
When asked if she'd forgiven herself for her actions against Culkin, Kunis explained that she had, as it's been years since the two called it quits on their romance. She also noted, "I think enough mutual friends have been, like, everybody kind of forgave everybody for what went down."
Fortunately, while Kunis and Culkin may have had a bitter end to their relationship, the two have each found love again. Kunis is, as many fans are aware, married to her former That '70s Show co-star Ashton Kutcher. Together they share two children, 3-year-old daughter Wyatt Isabelle and 19-month-old son Dimitri Portwood (via People). Kunis and Kutcher celebrated their third wedding anniversary in July 2018, and things are looking good for the two. In an October 2017 interview with E! News, Kunis, who was promoting Bad Moms Christmas at the time, revealed that Kutcher doesn't even annoy her one bit. "He really doesn't," Kunis shared. Though she admitted that their marital bliss could be due to their short amount of time together as a couple, she stated, "We still really love and like each other daily."
Culkin, on the other hand, is dating former Disney Channel darling Brenda Song. Without mentioning her by name, Culkin opened up about their sweet romance while talking with Anna Faris on her podcast, Anna Faris Is Unqualified, in March 2018. "I'm with a lady right now and she is like so good to me that they feel like blows. Like, she just does nice things and I feel like I'm almost, like — at first I didn't know how to be treated well in that kind of way," he shared. "It was a strange, almost foreign kind of concept."