Actress Katharine McPhee Honors Late Father With Broadway Return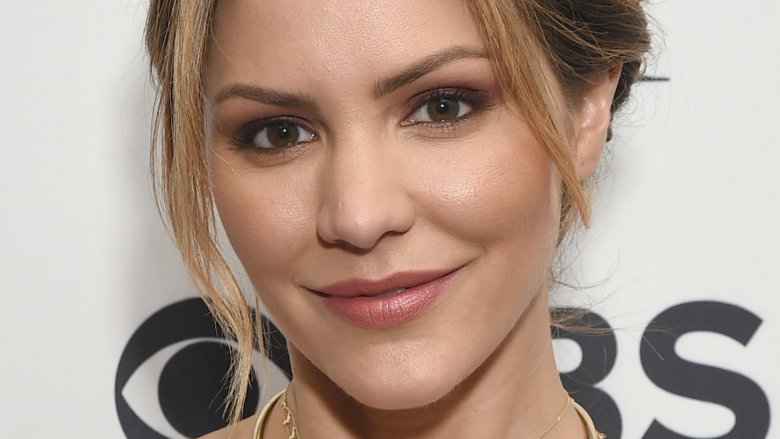 Getty Images
Katharine McPhee is paying tribute to her late father on the Great White Way.
On Tuesday, July 24, 2018, the actress and American Idol alum took to Instagram to dedicate her Broadway return in Waitress to her dad, Daniel McPhee, following his recent passing. "Dad, this one's for you," she wrote, adding an angel emoji, in a caption for a dressing room selfie taken just ahead of her first performance back in the hit musical in over a week.
As Nicki Swift previously reported, McPhee's father died on Monday, July 16, 2018. Two days earlier, the 34-year-old singer-actress announced to her fans on Twitter that she would be missing performances in Waitress to attend to a family emergency in Los Angeles. On Tuesday, July 17, McPhee shared the heartbreaking news of Daniel's death on Instagram. 
"He was my biggest fan, my biggest champion, always telling me to 'Give em hell kid!'" she wrote in part, captioning photos of the two together. "He was so kind and caring and made sure we knew how much he loved us. Not sure my heart will ever be the same." 
The former Smash star went on to note that while her father hadn't been able to see her make her Broadway debut earlier this year, she hoped he'd be able to "watch it in peace and from up above." She concluded her heartfelt post with, "I love you Papa. I already miss you so much. This hurts."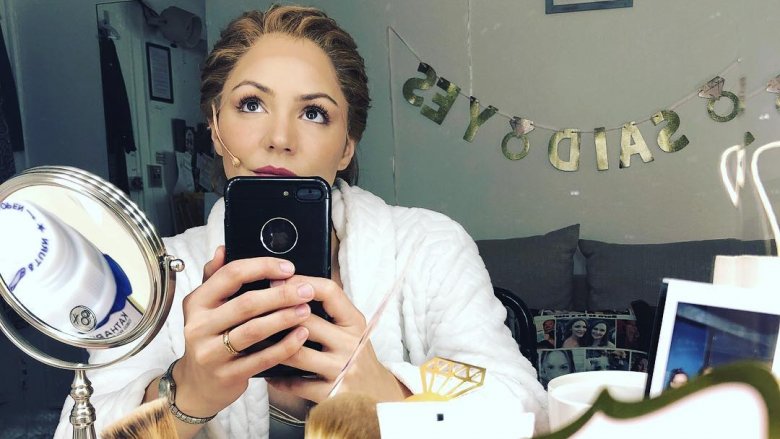 Daniel's passing came just two weeks after McPhee and fiancé David Foster announced their engagement. The 68-year-old music producer, who was previously married to Real Housewives star Yolanda Hadid, had proposed to his long-rumored girlfriend in early July while the two vacationed in Capri. 
In a recent social media post, McPhee showed off her new engagement ring while paying tribute to her father. "My dad was so happy for me," she wrote to her fans last weekend, before sharing that her ring was the last thing she showed her dad before he passed. The "Over It" singer added, "[It] makes me smile when I look at this as a reminder of our last conversation." 
"My love wisely said to me the other day that 'death is the only thing that is 100 percent inevitable and the thing we are least prepared for,'" McPhee continued. Adding a red heart emoji, she concluded, "So today we're celebrating life and not forgetting love."
The newly engaged pair, who had only just confirmed their relationship at the Met Gala in May 2018, have been dominating headlines over the last month. Of the ongoing media attention, Foster told Access Live, "We're all great, we're all happy. And you know, for some reason, the two of us, one plus one makes four instead of two. So it seems like it's interesting news to people, so we're just gonna roll with it."