Shakira Only Has Two Known Ex-Boyfriends Before Gerard Piqué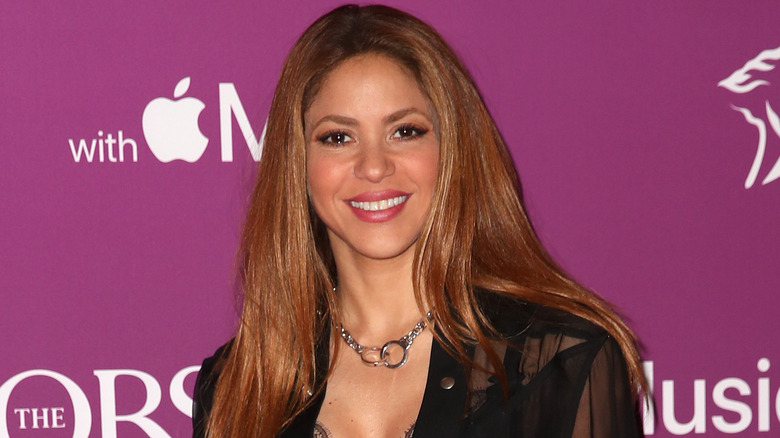 Luke Walker/Getty Images
Shakira has had men falling to their knees for a chance to date her, but the "Waka Waka" singer has been particular about who she starts a romance with. Even with her being selective, she doesn't deny that she is a sucker for love. According to People, the musician told Enrique Acevedo of Canal Estrellas, "I've always been very emotionally dependent [on men] – I have to confess this. I was in love with love." Surprisingly, however, her list of partners has been relatively short. In fact, there are only three men that have been known to be in a relationship with Shakira. 
One of those men fans are familiar with: Gerard Piqué. Shakira and Piqué first began their romance in 2011 and were together for eleven years before they called it quits, per Insider. The couple announced their split in a statement, saying, "We regret to confirm that we are separating. We ask for privacy at this moment for the well-being of our children, who are our maximum priority. Thank you in advance for your understanding and respect." 
The musician and soccer star were together for so long and had plenty of memories together that many have forgotten that Shakira had two public relationships before being with Piqué. So, who were these mystery men? 
Shakira dated someone 17 years older than her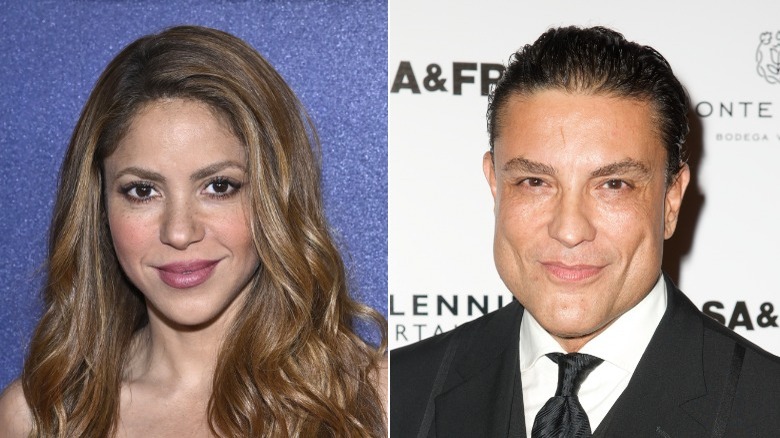 Roy Rochlin & Earl Gibson Iii/Getty
Long before Shakira dated Gerard Piqué, the musician was in two public relationships. One was with someone significantly older than her, which seems to be a common theme in Hollywood. In 1997, the "Whenever, Wherever" musician dated Osvaldo Ríos, a Puerto Rican telenovela actor. At the time, Shakira was only 20 years old, and Ríos was 37, but that didn't stop them from being head over heels for one another.
In an interview with "Show Business," Shakira revealed the two dated for eight months and "fell in love." Ríos was even the muse for some of the singer's songs, including "Moscas en la Casa" and "Ojos Así," and the telenovela star loved it. Who wouldn't want a song written about them, right? Well, according to Ultimas Noticias, the actor revealed in an interview how flattered he was to be the muse for "Moscas en la Casa." He said, "Yes, it was a very beautiful song that was written for me, among many others that are already public knowledge like 'You', 'Ojos así', [and] many others. I practically keep them in napkins, because she wrote on airplane napkins ... the muse hit her on the planes."
Even after all these years, Ríos still treasures the romantic relationship he had with Shakira, per Ultimas Noticias. "We had a very nice relationship on an emotional and spiritual level that I value and will value all my life," the actor revealed.
Shakira also dated the president of Argentina's son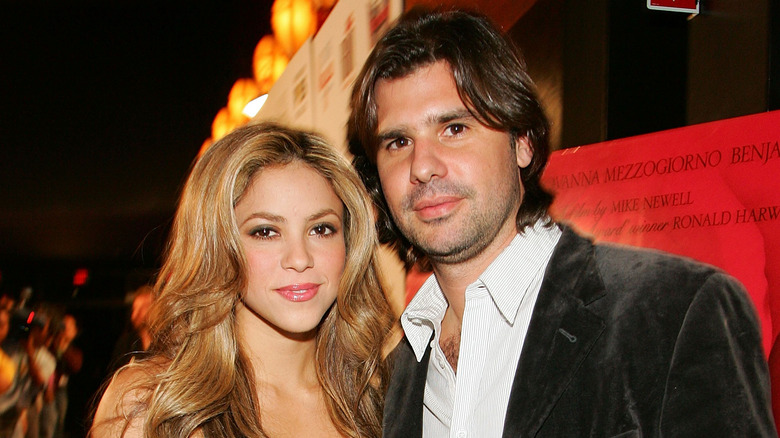 Ethan Miller/Getty Images
After her breakup with Osvaldo Ríos, Shakira went on to begin a relationship with Antonio de la Rúa. Now, de la Rúa wasn't just another ordinary guy but was actually the son of the former president of Argentina! First Lady Shakira has a nice ring to it, doesn't it? Well, that's what the musician might've been had she stayed in a relationship with de la Rúa and if he followed in his father's footsteps. But instead, de la Rúa decided to become a lawyer and entered into business with the musician.
The couple were together for ten years before they split. According to ABC News, Shakira shared a statement revealing that the two would still remain business partners. "Antonio continues to oversee and conduct my business and career interests as he has always done," the singer said. "Our friendship and understanding of one another is unwavering and indestructible." The singer should've said "Knock on wood," because their relationship wasn't as indestructible as they thought. 
Not long after they split, de la Rúa sued the "Waka Waka " singer for millions, claiming that he had helped to build her career. E! News reported the lawyer filed three separate lawsuits against Shakira — one in New York, another in California, and the last in Geneva. Luckily, the suits against the singer were all dismissed, and she and de la Rúa finally went their separate ways.