RHONJ: Who Is John Fuda's Son Jaiden's Mother, Brittany Malsch?
"The Real Housewives of New Jersey" newbie Rachel Fuda wasted no time during her inaugural season on the reality series. When she wasn't yelling at Jennifer Aydin at a party for calling her an idiot or duking it out with fellow cast newcomer Danielle Cabral in a classic case of "Housewives" she said, she said, Fuda was giving viewers a peek into her home life with her husband John Fuda, the two daughters they share, and her quest to legally adopt her 16-year-old stepson, Jaiden Fuda, whom she met when he was only eight years old. And once filming wrapped, she did just that! "The adoption is finalized," she penned in a celebratory Instagram post on May 16. "I am so grateful to call Jaiden my son and to show him I'm here — always and forever," she added. Later during an episode of Bravo's "The Real Housewives of New Jersey After Show," Fuda divulged to cast member Melissa Gorga that adopting Jaiden was something she "always wanted to do." 
But what about Jaiden's birth mother? And where does she fit into this whole adoption story? Here's everything we know about Brittany Malsch. 
Brittany Malsch is currently incarcerated
The story goes that John Fuda first met Brittany Malsch when he was 18 years old. But according to Rachel Fuda, it wasn't all rainbows and sunshine for the young lovebirds. "It was just, like, a rocky, unhealthy situation, and from what I understand, when Jaiden was born, there was a lot of arguing, a lot of fighting," she divulged during an episode of "The Real Housewives of New Jersey" (via The U.S. Sun). She added, "So that's when John took the bull by the horns and handled what he needed to handle." 
Unfortunately, Malsch is currently serving time as an inmate at the Millicent Fenwick House, a recovery residence in Paterson, New Jersey, for various charges involving burglary and possession of drugs. She could be up for parole as soon as September 19. "I've tried to get in touch with my son, but John won't let me," she told The U.S. Sun in April. "Since I've gone to prison, John has prevented me from speaking and seeing him whatsoever." And while the Fudas maintained that Malsch had shown zero desire to connect with Jaiden, Malsch was adamant that is not the case. "When I'm out of here, I'll have to get a lawyer because he won't let me see him," she vowed.
Brittany Malsch says she never received adoption papers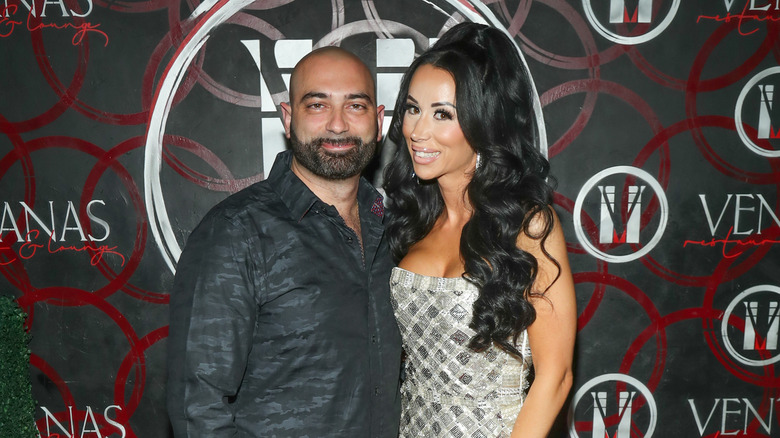 Manny Carabel/Getty Images
Brittany Malsch initially said she was "not surprised" to learn that John Fuda's new wife, Rachel Fuda, was trying to adopt her birth son, Jaiden. "I actually predicted this would happen when I first heard about them being on the show," she told The U.S. Sun in April. "John will take any opportunity to make himself look better by making me look worse. But I'm unfazed by what others say and think," she declared.
But in another interview with The U.S. Sun in May, Malsch admitted that she was "shocked to see how the truth has been twisted so far beyond from what actually happened" and that it made her "sad to know Jaiden's been lied to for the last seven years." Furthermore, she vehemently denies ever receiving any adoption papers from the Fudas or their legal team. As you may recall, during the May 2 episode, the couple met with an attorney and were told that Malsch had 45 days to respond after being served with adoption papers. Otherwise, she essentially forfeited her rights to contest the adoption process. "If I had nothing to do with this situation, I would be watching the show thinking how lame she is — completely disregarding Jaiden's personal life and feelings and taking shots at me to make her look like a knight in shining armor of a stepmom," she added.