John Fuda: What We Know About RHONJ Star Rachel Fuda's Husband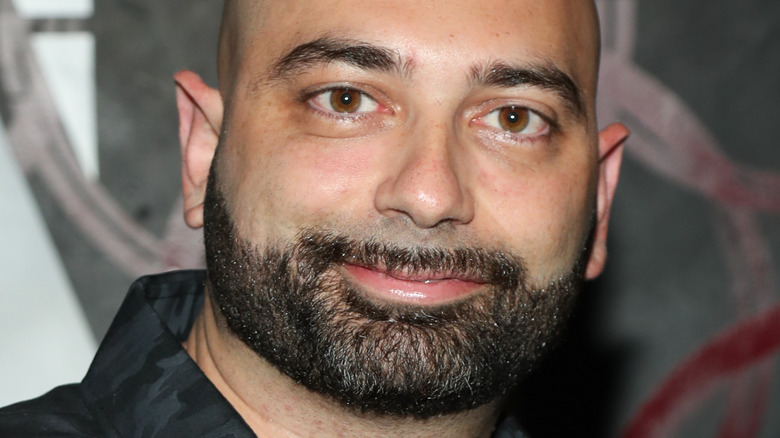 Manny Carabel/Getty Images
Rachel Fuda has been heating things up as one of the newbies on "The Real Housewives of New Jersey" Season 13. Joining the show as a full-time housewife alongside Danielle Cabral — who has a little-known family connection to "RHONJ" OG Caroline Manzo, by the way! — Rachel has given fans a peek inside her happy life as a working mom, wife to John Fuda, and mom and stepmom to their children.
The star is pretty close with her family members, as well, admitting to Us Weekly that her support system really had her back when she signed on the dotted line to invite the cameras in for the show. "Without my parents, my husband, my brother and sister-in-law, I would not be able to have done any of this," Rachel shared in February. "I'm so grateful for that," she added.
But, as "RHONJ" fans know, in Jersey, it's almost as much about the guys as it is the ladies, as the husbands certainly know how to get themselves some camera time too. But just who is the man behind the Garden State show's newest cast member?
John Fuda is a businessman
As they say, the couple that works together, stays together, and Rachel and John Fuda are living proof. The two actually have their own business, with both working full time on their venture Valet King, which provides valet services in New Jersey. Not only that, but they're also both involved with John's family business, Fuda Tile & Marble of Ramsey, another New Jersey-based company that sells numerous different types of tile. Over on his LinkedIn page, John lists himself as the Sole Proprietor/Operator of Valet King, as well as being a Manager at Fuda Tile & Marble of Ramsey, a role he's held since 2000.
John often shows off his business side on his Instagram account, where he frequently shares inspirational quotes, like the classic, "Time is money honey." In addition to a few cute family snaps across his social media, the new reality star also promotes his business ventures on his account.
John Fuda's son brought about his RHONJ connection
In addition to his two adorable children with Rachel Fuda, Gianella and Giuliana, John Fuda also has a son, Jaiden, from a previous relationship. "The Real Housewives of New Jersey" fans have seen Rachel open up about the close relationship she shares with her stepson on Season 13 of the reality show, while she also explained in the episode "Driving Miss Crazy" that Jaiden's birth mother isn't really in his life, and John has had full custody of him since he was young.
John also has quite the longstanding connection with the "RHONJ" franchise, too. The Fudas have been close with the Gorga family since Jaiden and Joe and Melissa Gorga's son, Gino, became friends at school. Back in 2014, John showed off the good friendship he shared with Joe when he posted a photo on Instagram showing him posing alongside his now co-star at an event alongside The Pool Boss CEO Christopher Argenziano. As they say, it's all about who you know, not always what you know!