Ike Turner's Ex-Wives: How Many Times Was The Controversial Musician Married?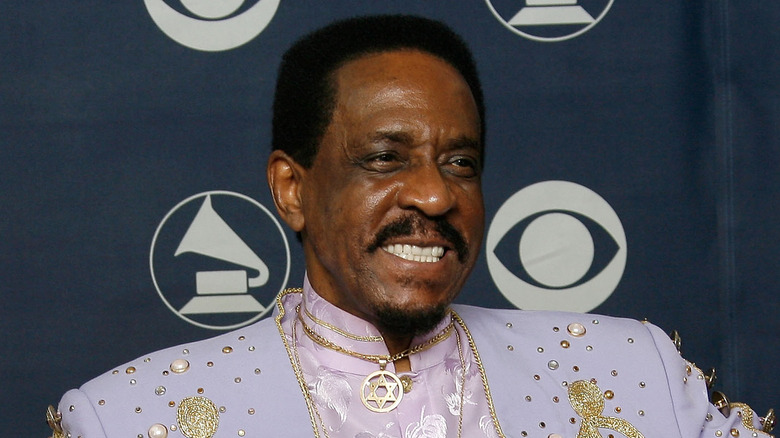 Vince Bucci/Getty Images
One of the earliest pioneers of rock 'n' roll, Ike Turner's contributions to the music industry will forever be remembered. Ike's career, which kicked off in the '40s, birthed the formation of Kings of Rhythm, arguably one of the biggest bands in rock 'n' roll history. Outside of Kings of Rhythm, Ike recorded some of his biggest hits as one-half of the eponymous musical duo, the Ike and Tina Turner Revue, which he formed with his then-wife. For their 1971 track "Proud Mary," Ike and Tina took home the 1972 Grammy for best R&B vocal performance by a group. According to Reuters, Ike won his second Grammy in 2007 for "Risin' with the Blues," the last studio album he released before his death.
Though his fame might be nothing compared to his ex-wife's, Ike was equally every bit of an icon. "Ike Turner is a very important man in American music. The texture and flavor of R&B owe a lot to him. He defined how to put the Fender bass into that music. He was a great innovator," R&B legend Johnny Otis once said of Ike, per the Daily Beast. Despite his immense contributions to music though, Ike's accomplishment was tainted by his controversial lifestyle and tumultuous marriage to Tina Turner. 
But, while Tina might have been his most popular partner, she most certainly wasn't the only woman to call herself Mrs. Turner.
Ike Turner abused Tina Turner for several years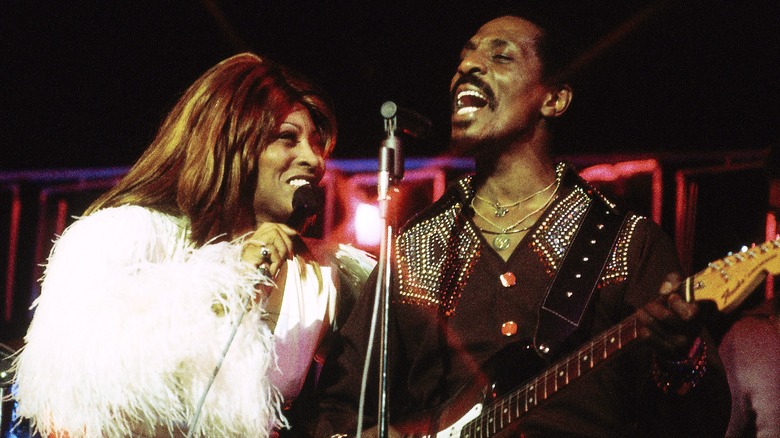 Gai Terrell/Getty Images
Though he was linked to many women in his lifetime, Ike Turner's marriage to Tina Turner turned out to be his most famous union. Ike first met Tina in 1957 at Manhattan Club, a popular Illinois nightclub where Ike regularly performed with his band, Kings of Rythm. According to Insider, the pair started dating in 1959 and welcomed their son Ronnie the following year. Two years later, in 1962, Ike and Tina became husband and wife in a simple ceremony in Mexico. Sadly, what started out as a steamy love affair soon turned into a nightmare. 
During their 16-year marriage, Ike physically, sexually, and financially abused Tina. "(Ike Turner) threw hot coffee in my face, giving me third-degree burns," Tina detailed in her 2018 memoir "Tina Turner: My Love Story," per Today. "He used my nose as a punching bag so many times that I could taste blood running down my throat when I sang. He broke my jaw. And I couldn't remember what it was like not to have a black eye." In 1976, Tina fled the marriage, eventually filing for divorce later that year. Two years later, their divorce was finalized, with Tina receiving only the rights to her name. "The divorce, I got nothing. No money, no house. So I said: I'll just take my name," she recalled in 1986 (via Insider). 
He was married many times before and after Tina Turner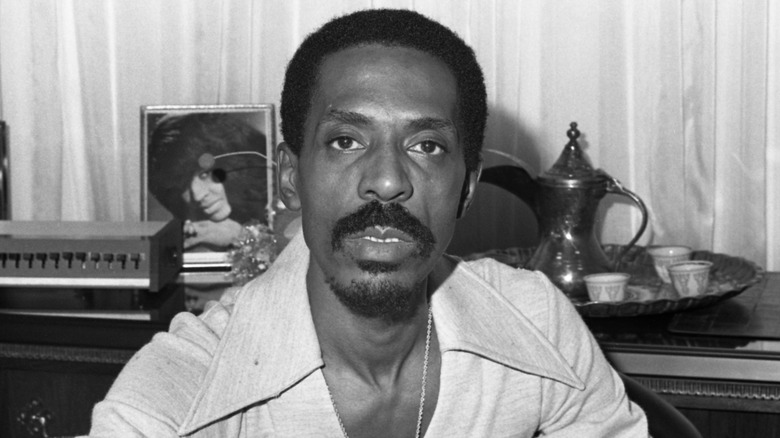 Michael Ochs Archives/Getty Images
While the controversial artist was reportedly married 14 times throughout his lifetime, in his book, "Takin' Back My Name: The Confessions of Ike Turner," Ike revealed he first got married in 1948 to a girl named Edna Dean Stewart. However, the union was short-lived and Ike soon tied the knot again, this time with Velma Davis, in September 1960. After Davis, Ike married a few more times before eventually meeting Tina. And despite his tumultuous story with the "Proud Mary" singer, Ike never gave up on love. 
In 1981, Ike got married to Margaret Ann Thomas, one of the Ike & Tina Turner Revue's backup singers, whom he had been romantically involved with since as far back as the late '60s, according to Biography. Like the previous ones, Ike's marriage to Thomas was also short-lived, ending only one year later. The "Two is a Couple" singer's next marriage was to Jeanette Bazzell, a woman he met through his son, Ike Turner Jr., as revealed in a 1993 interview with Jet Magazine. 
Ike's last-known nuptial came in 2006 when he married singer Audrey Madison in a Las Vegas church ceremony. Sadly, the marriage lasted only a few weeks with the "Rocket 88" singer filing for divorce two months later. Still, despite their failed marriage, Madison and Ike seemingly remained cordial until his death in 2007.