Why Paula Abdul Turned Down The Real Housewives Of Beverly Hills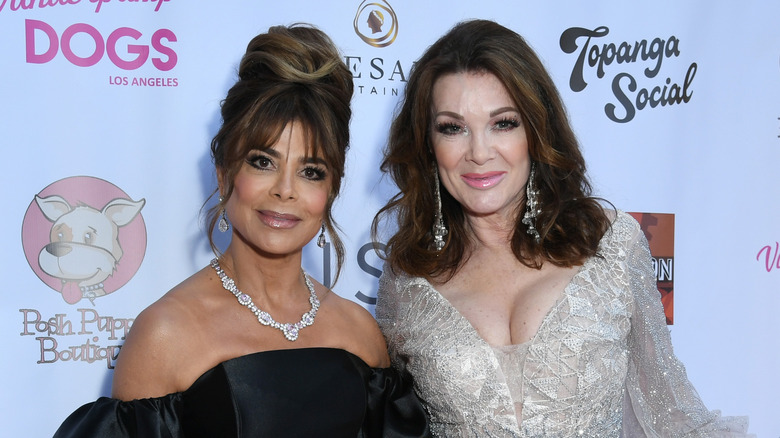 Jc Olivera/Getty Images
It turns out we could have had Paula Abdul saying things we don't really understand and feuding with a British person on TV all over again. We already know she did quite a lot of that during her days on "American Idol" with none other than Mr. Simon Cowell (although Abdul and Cowell's relationship is all good today, you'll be happy to know), but there was once a chance we could have seen her going up against the likes of Lisa Vanderpump on "The Real Housewives of Beverly Hills." Yup. Imagine that.
Abdul has been pretty open about the fact that she's been approached by Bravo to hold a diamond, even telling Page Six in April, "I've been asked many, many times." Ironically, the star was actually speaking at the Homeless Not Toothless Hollywood Gala, where the "RHOBH" ladies just so happened to be filming! But, before you get any ideas that Abdul may be joining the glamorous ladies of the Hollywood Hills on the reality TV hit, think again.
Paula Abdul doesn't want the drama of being a Real Housewife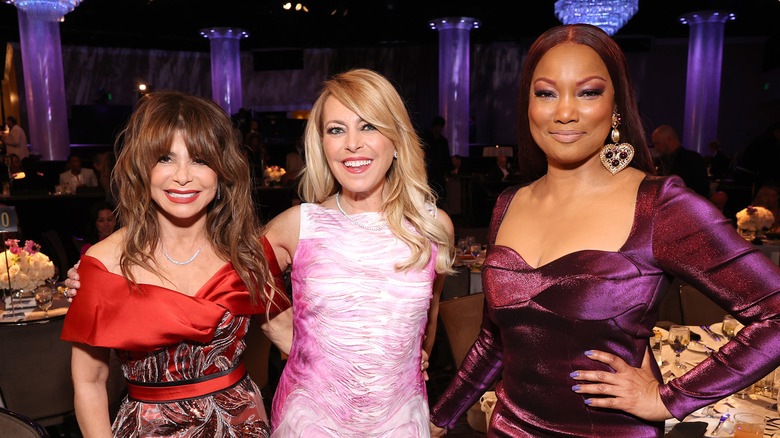 Jesse Grant/Getty Images
In a disappointing (but understandable) admission, Paula Abdul revealed she has always turned down the opportunity to join the cast of "The Real Housewives of Beverly Hills" because she just doesn't want to invite all that crazy drama into her life. Much like us, the former popstar admitted to Page Six, "As much as I am absolutely the biggest fan and I love watching... it's a lot of drama." Darn. She also explained she wasn't sure she would be able to ease into filming quite as seamlessly as the "RHOBH" ladies of past and present have done. "They have their own dynamics, and they're so great in front of the camera — knowing the camera is there, but also completely forgetting the camera is there and just being real," she shared. 
The star also dished on being asked to join the cast while speaking to Entertainment Tonight the following month at the Vanderpump Dog Foundation gala, but gave another reason for not wanting to be a cast member. "I like to be the one on the couch with the popcorn, watching with my dogs," she said.
But maybe we shouldn't rule out the idea of Abdul appearing on "RHOBH" completely? The "Opposites Attract" singer confessed to Page Six she's friends with a few of the ladies on the show and even posed with Garcelle Beauvais and Sutton Stracke inside the Homeless Not Toothless Hollywood Gala (above). Special guest appearance possibility, anyone?
Paula Abdul still has a fondness for reality TV, though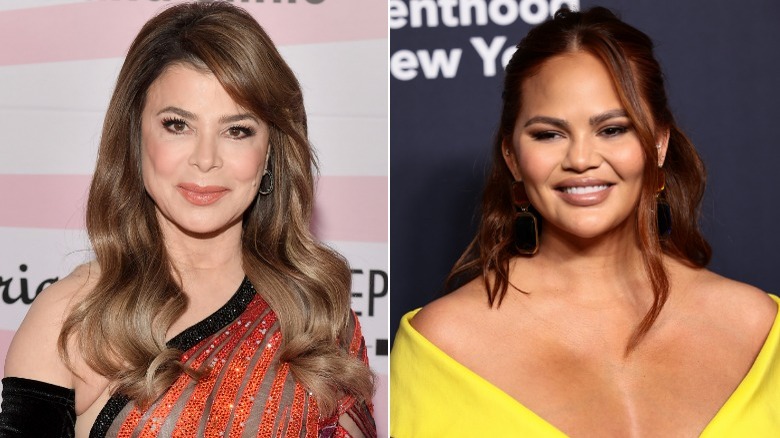 Bryan Steffy & Dimitrios Kambouris/Getty
Don't think because Paula Abdul has turned down the opportunity to be a "The Real Housewives of Beverly Hills" cast member that she's turned her back on reality TV, though. Oh, no. Making us believe there may be some small way (please?) the star could maybe one day pop up on "RHOBH," she admitted to ET she still has a lot of fondness for the genre. "I feel like I've been on reality television for a long, long time. Being part of history, making shows, and being able to be a mentor, it's been joyful," Abdul, who even had her own reality show, "Hey Paula," explained.
But it turns out Abdul's not the only famous face Bravo producers have seemingly asked to join the Beverly Hills version of the hugely popular franchise. "Real Housewives" executive producer Andy Cohen admitted he wanted to see Chrissy Teigen on the show but she, too, seemed less than keen to invite the cameras into her life. "I love everything about it, obviously I love watching the show. I don't think fans of the show are necessarily good on it because we know too much and I think they come in and it seems like they're too fan-girly," Teigen explained on "Watch What Happens Live" in May. "I don't like fighting... I would cry a lot!" Sounds like we need to get Teigen and Abdul together for an "RHOBH" viewing part ASAP!