The Truth About Simon Cowell And Paula Abdul's Relationship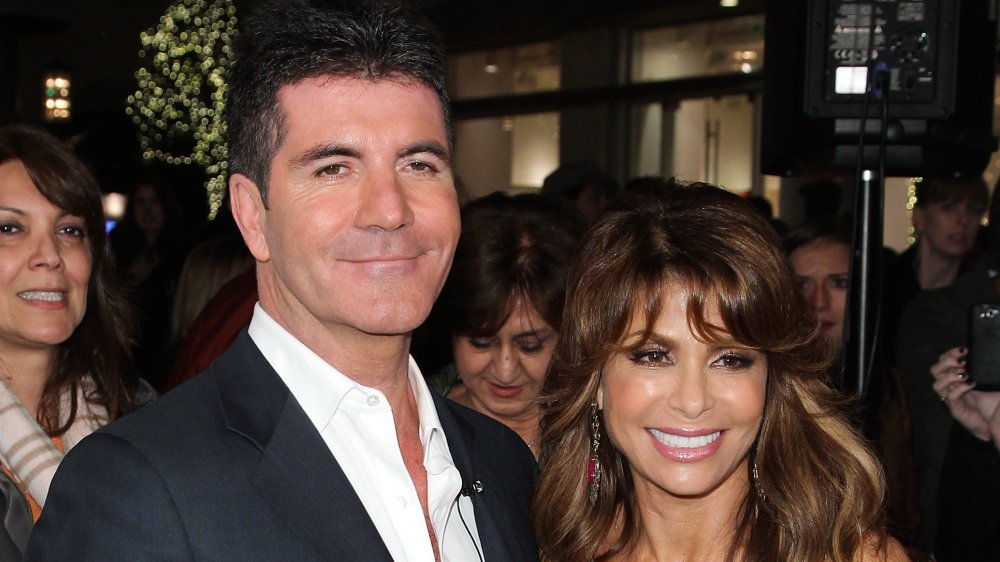 Noel Vasquez/Getty Images
After spending eight seasons side by side judging on Fox's American Idol, actress and dancer Paula Abdul and record executive Simon Cowell have taken the world on a wild ride with their love-hate relationship. From the countless rumors of a behind-the-scenes relationship to threats of Abdul quitting Idol due to Cowell's infamous, mean-spirited critiques of contestants, the two judges who helmed Idol during some of its highest rated seasons left fans with questions about the truth of their relationship.
"I mean, the truth was, on the first two seasons, we couldn't travel on the same plane together. We really disliked each other that much," Cowell said in an interview with Barbara Walters in 2011(via The Hollywood Reporter). In a 2016 interview with Billboard, Abdul sang a similar tune, noting that the two had an "acquired experience."
"Simon and I had a very authentic, interesting, eclectic relationship that played out on TV very well," Abdul explained. But how did it play out when the camera stopped rolling? With rumors of romance.
Were Simon Cowell and Paula Abdul romantically involved?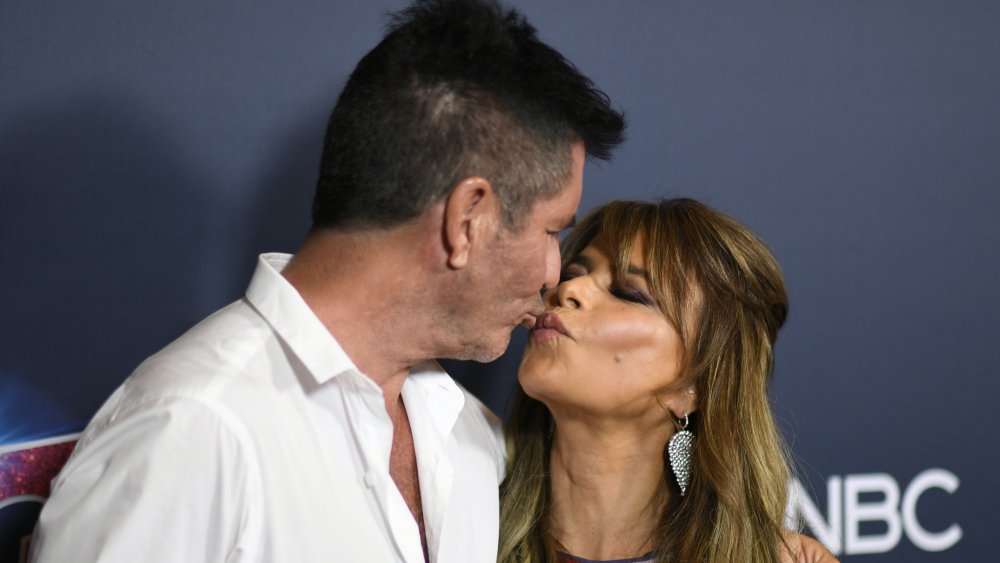 Frazer Harrison/Getty Images
A romantic relationship between American Idol judges Paula Abdul and Simon Cowell definitely seemed plausible. Often written off as tabloid fodder, the relationship between Abdul and Cowell seemed to have a bit of sexual tension, which Cowell has touched on in the past. In an interview with Barbara Walters for her 10 Most Fascinating People special in 2011, Cowell revealed that, at one point, he and Abdul did almost have a sexual relationship.
"I think it was the sexual tension on her part," Cowell told Walters (via The Hollywood Reporter). The television personality also confirmed that Abdul wanted a relationship. "I considered it, but then I thought, 'I don't think the after would be as good as the before," adding, "I'd let her stay for a few hours, but then it would have to be goodnight."
Here's where things get confusing. Eight years after Cowell's interview with Walters, Abdul seemingly had a different story to tell. During an episode of Bravo's Watch What Happens Live With Andy Cohen in 2019, a caller said (via Today): "There was always so much tension between you and Simon Cowell," asking, "Did anything romantic every happen?"
Abdul had a short (but not so sweet) response: "Oh, guh... no!," adding, "No! I mean, ew! No!"
Paula Abdul sent Simon Cowell well wishes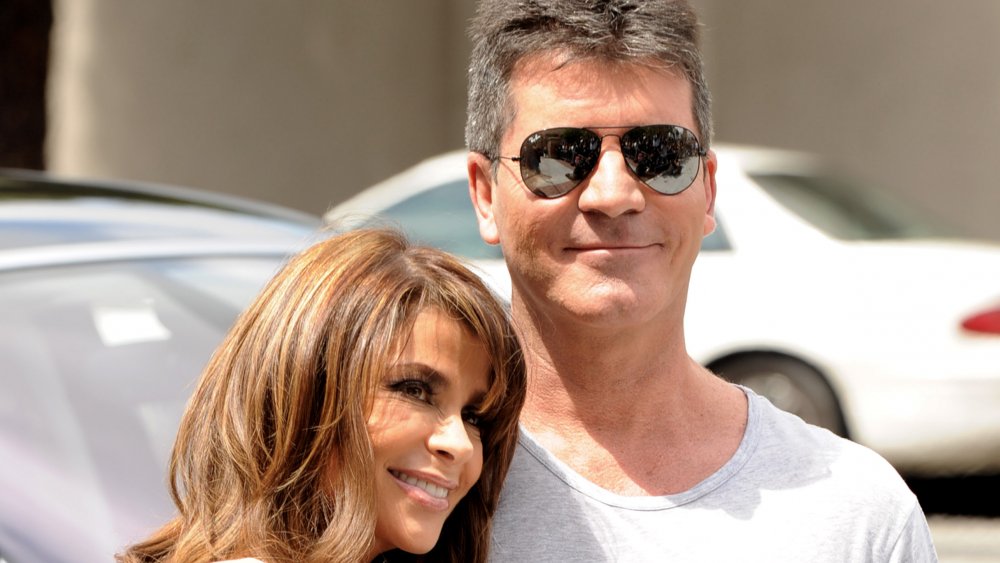 Kevin Winter/Getty Images
With Paula Abdul and Simon Cowell offering up differing recollections of their past, behind-the-scenes rendezvous, a trip down American Idol memory lane shows that on camera, the two judges were happy to poke fun at the possibility of sexual tension.
According to Entertainment Tonight, Abdul and Cowell had a mini make-out session during the Season 2 finale. However, to be fair it was part of a scripted sketch. The sketch took viewers on a date between the two judges where they romantically shared strawberries and sipped champagne until Cowell woke up from the "nightmare." A few seasons later, Cowell planted a kiss on Abdul again.
Even though the lineup of judges on American Idol has switched up over the years, Abdul was there for Cowell on his final episode. The singer poked fun at the record exec and shared a sweet message. "I've loved all the fun we've had together. I love all the laughter we've shared together. No, American Idol is not going to be the same without you," Abdul said.
Whether or not Abdul and Cowell actually embarked on a secret romance remains a mystery, but their friendship is clear. In August 2020, Abdul tweeted Cowell, wishing him a "speedy recovery" after an accident put the former Idol judge in the hospital for a back injury.