Beyoncé's Mom Tina Knowles Still Has Love For Jay-Z (Despite The Cheating Drama)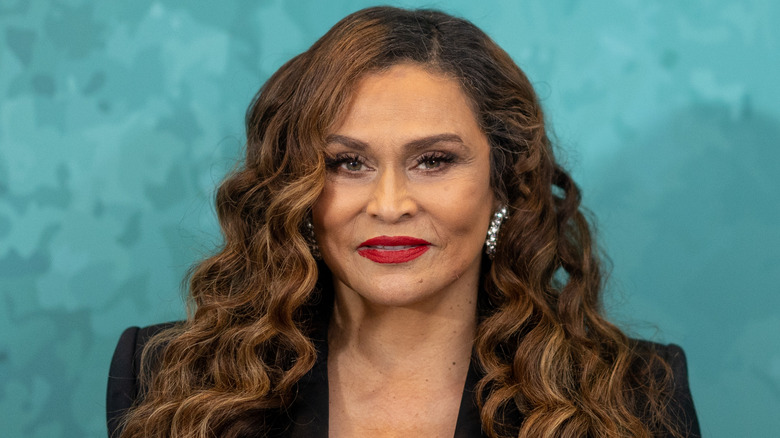 Emma Mcintyre/Getty Images
Mama knows best! It's no secret that Tina Knowles is her daughter Beyoncé's number one fan. But as it turns out, she's always been a big cheerleader for her son-in-law, Jay-Z, as well — perhaps even before he married her daughter and became the father of their three grandchildren. The story goes that it was actually Knowles who encouraged her daughter to give Jay-Z a chance in the first place. "He's nice... But, I don't know...I'm not feelin' him," Beyoncé initially said about the "Izzo" rapper, according to J. Randy Taraborrelli, author of the biography "Becoming Beyonce: The Untold Story."
Alas, following all of the cheating rumors surrounding the record producer turned business mogul, it probably wouldn't come as a surprise if Knowles' affections for her son-in-law had cooled a bit, but as it turns out, nothing could be further from the truth. In fact, one could argue that the love she has for the famous rapper has only grown stronger.
Tina Knowles is very protective of Jay-Z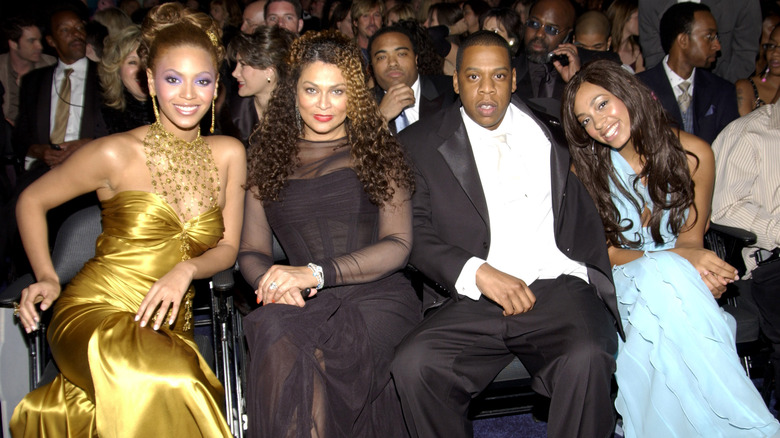 Kmazur/Getty Images
Don't mess with Muva. Despite all of the cheating rumors (and subsequent elevator fiasco with his sister-in-law Solange Knowles), Tina Knowles is quick to come to her famous son-in-law's defense — especially if you call him outside of his name, case in point: A plane ride that quickly went south. "I can remember getting on a plane and an older white woman saying, 'Oh, your son[-in-law] is a gangster rapper, right? How did you let him marry your daughter?'" Knowles recalled to People in 2022. Needless to say, Knowles was "happy to educate her" on Jay-Z's lengthy list of accolades and business acumen. And in the end, the woman apologized for the comment, claiming that was just what she had heard about him. "And I said, 'Yes, you assume, but you really should go and do some research on it because, no, he's a CEO of a record label... He's a very good person. He gives, he helps people.'"
Fortunately, Knowles used the disheartening experience to turn lemons into lemonade by producing a documentary aptly titled "Profiled: The Black Man." According to Knowles, the premise of the doc was to debunk various stereotypes about Black men. "I hope that many, many people will see this and they will say, 'Wow, maybe I'll give people a chance before I judge them because of the color of their skin,'" Knowles told Gayle King during an appearance on "CBS Mornings."
Tina Knowles is proud of Jay-Z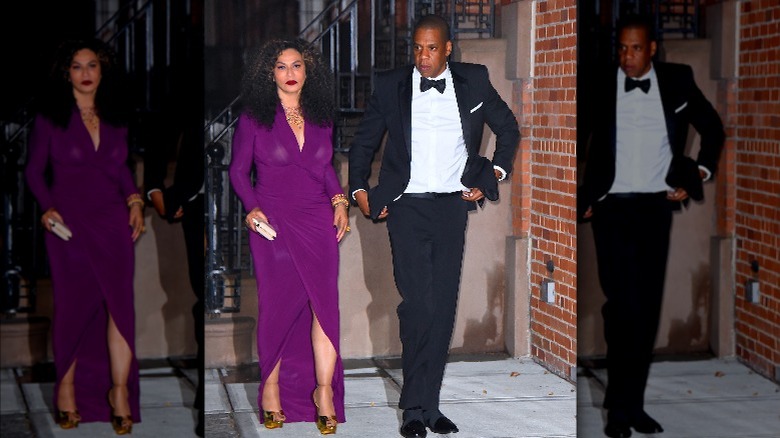 Robert Kamau/Getty
Aside from being very protective of her son-in-law Jay-Z, Tina Knowles is also very proud of him. On February 22, 2021, the famous matriarch took to her Instagram account to openly praise him. According to Knowles, she was spurred to write the open "love letter" after witnessing how Jay-Z handled his influence over the Super Bowl's halftime show and the success of his various ventures, including his streaming platform Tidal and his champagne brand, Armand de Brignac. "Today, Jay, I salute you," she penned in the post.
But that's not all. She also acknowledged her son-in-law's faults (and perhaps that pesky cheating drama, too), writing, "You are a true man who has admitted publicly when you've made mistakes in a very brave and classy way!" Knowles went on to note that the way Jay-Z has carried himself has influenced an entire "culture of young Black men." No doubt, Knowles is one proud mother-in-law.