The Untold Truth Of Tina Knowles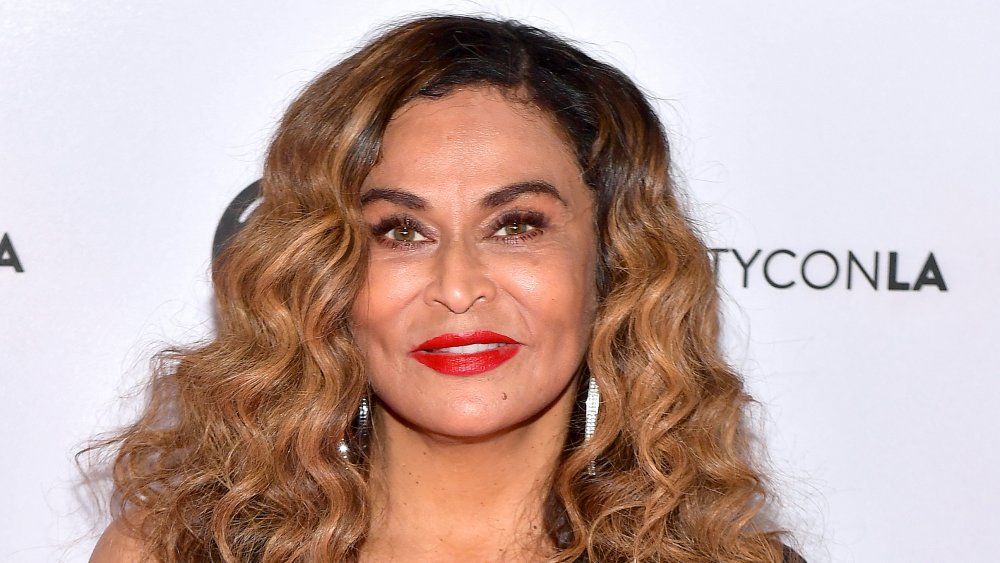 Matt Winkelmeyer/Getty Images
Only a woman as great and powerful as Tina Knowles-Lawson (born Célestine Ann Beyoncé) could create not one, but two musical megastars. Beyoncé Giselle and Solange Piaget Knowles are the daughters of Tina Knowles-Lawson and Matthew Knowles. Though many know of their father, who was Beyonce's manager until 2011, Tina (or Ms. Tina as she's called by Beyonce's fan club The BeyHive) has a fan base all her own, with 2.6 million followers on Instagram. 
The fashion designer has built an expansive and successful career in clothing and costume design, on top of being the designer for Beyoncé and Destiny's Child. But above all, she is a proud mother, stepmother, and grandmother — Beyoncé has three children, Blue Ivy, Sir, and Rumi, while Solange has one son, Jules. Ms. Tina even has classic "embarrassing mom" moments that are both relatable and hilarious (we feel for you, Bey). But what do we actually know about the Creole businesswoman? Here are some details that are totally worth noting. 
Tina Knowles was shocked by Beyoncé's name drop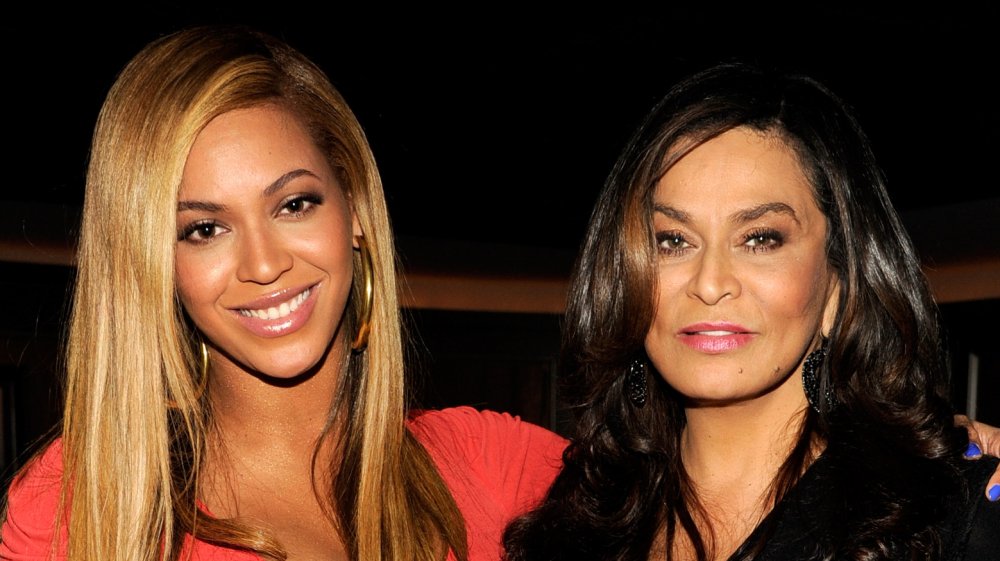 Kevin Mazur/Getty Images
Though Beyoncé and her mother Tina Knowles-Lawson are as close as a mother-daughter duo could be, there are some secrets between them. In April 2020, Beyoncé hopped on the remix to Megan Thee Stallion's viral hit Savage. Beyoncé raps (yes, raps), "Can't argue with the lazy b*tches, I just raised my price / I'm a boss, I'm a leader, I pull up in my two-seater / And my momma was a savage, n***a, got this sh*t from Tina." 
According to E! Online, the grandmommy of four didn't even know about the remix or the name drop. "It's funny because people started texting me and calling me a savage and I was like, 'Why are they calling me a savage?' Because I wasn't really sure what it meant," she said humbly. 
That moment perfectly sums up Tina: she's a cooler mom than she even realizes. Tina, who has been married to husband Richard Lawson since 2015, is also a devoted advocate just like her daughters. She started the #IDIDMYPART campaign in Houston to encourage Black communities to get tested for COVID-19, per E! Online.
Ms. Tina also had a few cameos in Beyoncé's 2020 visual album, Black Is King, which began streaming on Disney+ on July 31, 2020. Though the celebrity cameos are heavy in the 1.25-hour movie, the family was fully present and accounted for alongside Tina, including Beyoncé's children Blue Ivy, Rumi, and Sir, and husband Jay-Z.