The Best Celebrity Cameos In Black Is King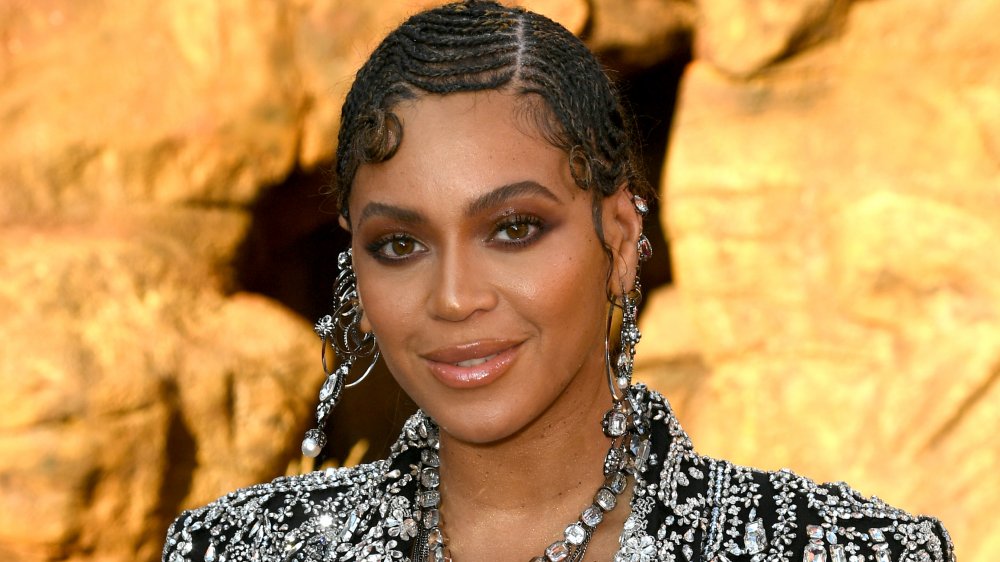 Kevin Winter/Getty Images
Queen Bey has risen once again, releasing her long-awaited visual album Black Is King on July 31, 2020. The album is stacked with amazing cameos that celebrate the black experience. The film, which has a run time of 85 minutes, was directed, executive produced and written by Beyoncé and "reimagines the lessons of The Lion King for today's young kings and queens in search of their own crowns," per the project's Disney + description.
According to Mashable, the album is a "reimagining" of her album The Gift, which was released in July 2019 as the soundtrack for Disney's live-action remake of The Lion King. Beyoncé initially revealed the "passion project" in June 2020, taking to Instagram to explain that she had "been filming, researching and editing day and night for the past year." She explained, "Black Is King is a labor of love," adding, "I've given it my all and now it's yours."
Black Is King is Beyoncé's "third visual album following 2013's Beyoncé and 2016's Lemonade," per Rolling Stone. So who made their way into the buzzed-about, visually breathtaking, and just generally stunning film that the superstar has bestowed unto us? Let's take a look.
There are many cameos, but Blue Ivy is a scene-stealer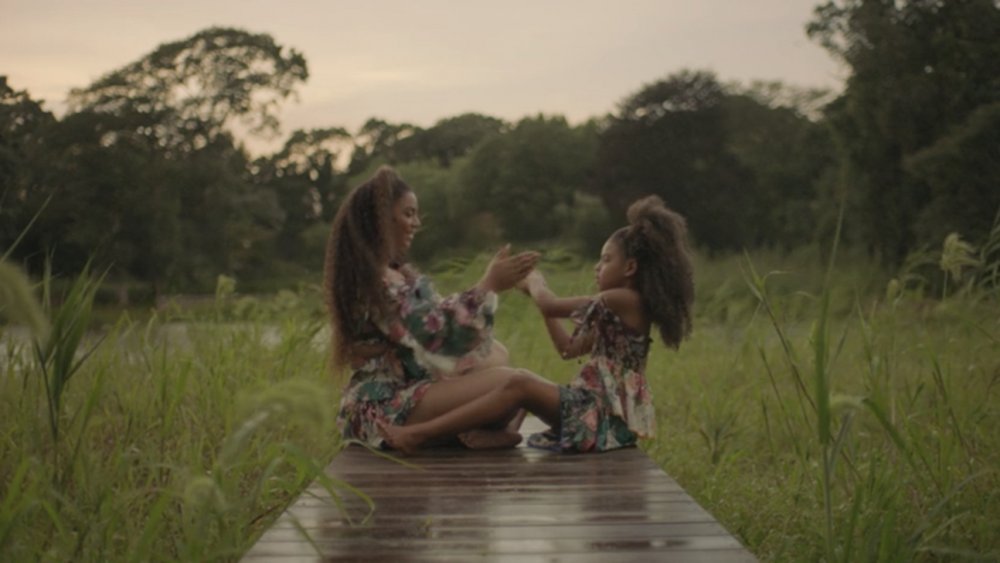 Disney+
Beyoncé's visual album Black Is King features a deluge of Black artists. Of course, the 24-time Grammy winner's project features friends and family, including, Bey's mom, Ms. Tina Knowles Lawson, husband Jay-Z, and (hold for applause) Blue Ivy Carter, per Teen Vogue. Bey's eldest daughter steals every scene she's in, which is totally unsurprising given her lineage. Siblings Rumi and Sir Carter have their great moments, as well, as does longtime friend Kelly Rowland.
Per Elle, the multi-talented Blue performs iconic hula hoop moves on "Find Your Way Back." Bey and Blue also have a sweet mother-daughter handshake moment that gives us serious Parent Trap vibes on "Brown Skin Girl." Additionally, Blue takes a solo on the track, showing off her own vocal chops. On "My Power," Blue does a wink that'll surely be an internet meme soon. 
Aside from Blue's cameos (sorry for dwelling, but the girl is a star), the visual album also features star power from Naomi Campbell, Lupita Nyong'o and Pharrell, who make cameos in stunning costumes and outfits. 
"... [M]y hope for this film is that it shifts the global perception of the word 'Black,' which has always meant inspiration and love and strength and beauty to me," Beyoncé told Good Morning America on July 30, 2020. "But 'Black Is King' means Black is regal and rich in history in purpose and in lineage. I hope y'all love it." With Beyoncé at the helm, how could we not?