MTV VJ Jesse Camp Calls Recent Disappearance A 'Misunderstanding'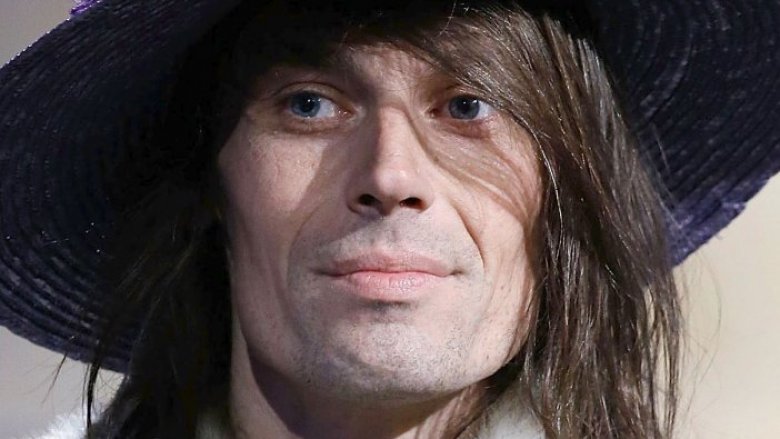 Getty Images
Former MTV star Jesse Camp is breaking his silence after being reported missing in late July.
While speaking with the Daily Mail on Friday, Aug. 3, 2018, Camp, who rose to fame after winning MTV's Wanna Be a VJ contest in 1998, chalked his recent headline-making disappearance up to a simple "misunderstanding."
"Honestly, it was just some really bad communication and I had some phone problems," the former MTV VJ, whose real name is Josiah Camp, told the gossip rag, having emphasized that he "didn't mean to scare everyone." He continued, "I had some really good friends that tweeted about it and then it sort of took on a life of its own ... It became this big Internet thing."     
As Nicki Swift previously reported, Camp's sister, Marisha, filed a missing person's report with California's Riverside Police Department on July 19. At the time, she had grown concerned after not hearing from the 38-year-old for about a week. She also took to her Instagram Stories to ask for help. "Jesse was last seen in California last week but has not reached out to us yet," Marisha wrote in one message (via The Blast). "What he needs now more than anything is [kindness] and love ... Please keep him in your prayers."
Camp was thankfully found five days later. On July 24, Riverside Police Department authorities told E! News that he was "doing OK" and seemed to be "capable of taking care of himself."
"I'm really happy to be all in one piece and nothing that bad happened," Camp told the Daily Mail during his recent interview. Of the public's concerned response, the onetime television personality said, "Honestly, I want to say I was really moved by all the energy and love that people shared and how many people really care about me. No joking around...that means the world to me."
After winning big on Wanna Be a VJ, Camp — who has spoken openly about his history of drug use – went on to pursue a music career. In 1999, he released his album, Jesse & the 8th Street Kids.
At the time of this writing, Camp has yet to fill fans in on where he actually was while he was considered missing — but we're just glad he's okay.